Jay Mezo from Michigan was horrified and shocked when while visiting his nephew, he became a witness to child abuse. Not only did he see one child in a shocking state, but he witnessed his sister's boyfriend abusing another little boy as well. He knew he had to do something to help them, so he took photos and recorded a video to document the disturbing ordeal.
***So everyone reading this the man in the video has been taken into custody and CPS is looking into this. Thank you all for your support in making sure these kids are safe.***
These pictures are real and so is the video. This picture is a baby literally soaked in urine!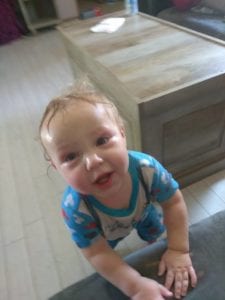 I walked into this house last night and the baby in the video was screaming sitting in a soaked diaper full of feces! I'm absolutely disgusted by this. This is exactly why some people are not meant to be parents.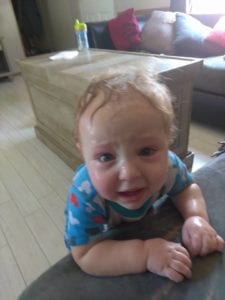 These babies didn't ask to be here they DO NOT DESERVE to be cussed at nor mistreated!! Something needs to be done before their temper causes an unnecessary tragedy!!!
Please share and keep sharing until the state of Michigan steps up for these babies!!!