After the tornados hit East Texas, Phillip Ocheltree had left his home with his family to escape the area over the weekend, but his vehicle slipped on the road and flipped into a ditch on Saturday.
In video footage, the family's SUV can be seen upside down and partially submerged in floodwaters near as passer by Tom Mitchell desperately tries to force the doors open to rescue the children.
Tom Mitchell, felt compelled to do something — anything. So, without a plan he started driving.
After rolling up to this flipped pickup — he learned what was inside: a father, a toddler and an infant.
Warning: Video contains distressing images and explicit language
On his Facebook page, Mr Ocheltree said on Sunday that his baby son, Marshal, was doing well in hospital and his two-year-old daughter Addy was "stable and doing much better".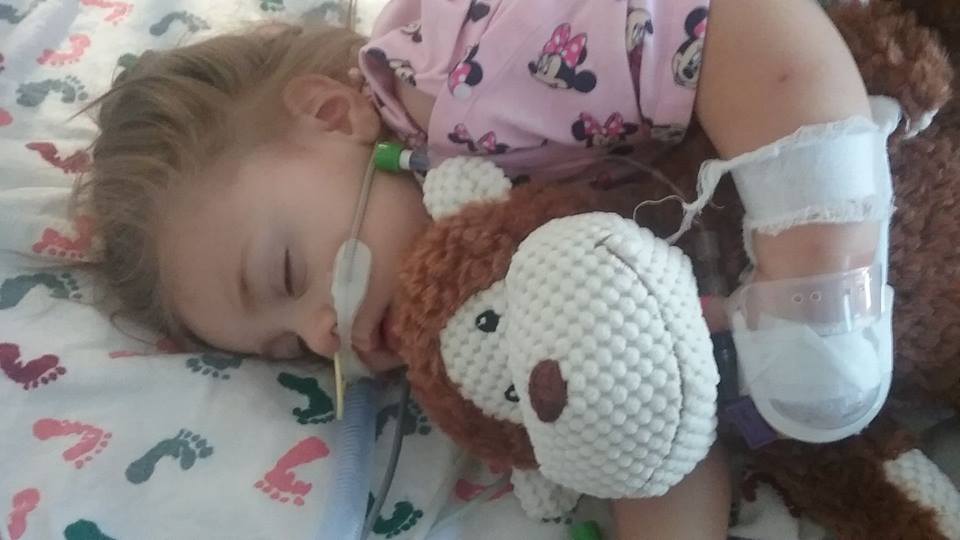 He wrote: "Still under sedation but pulling the breathing tube in the morning to see if she can do it on her own.
"All scans and tests say it looks promising, we seriously cannot thank all of the friends, people family everyone that has been with us thank you all for your support and prayers the man upstairs is hearing them loud and clear."