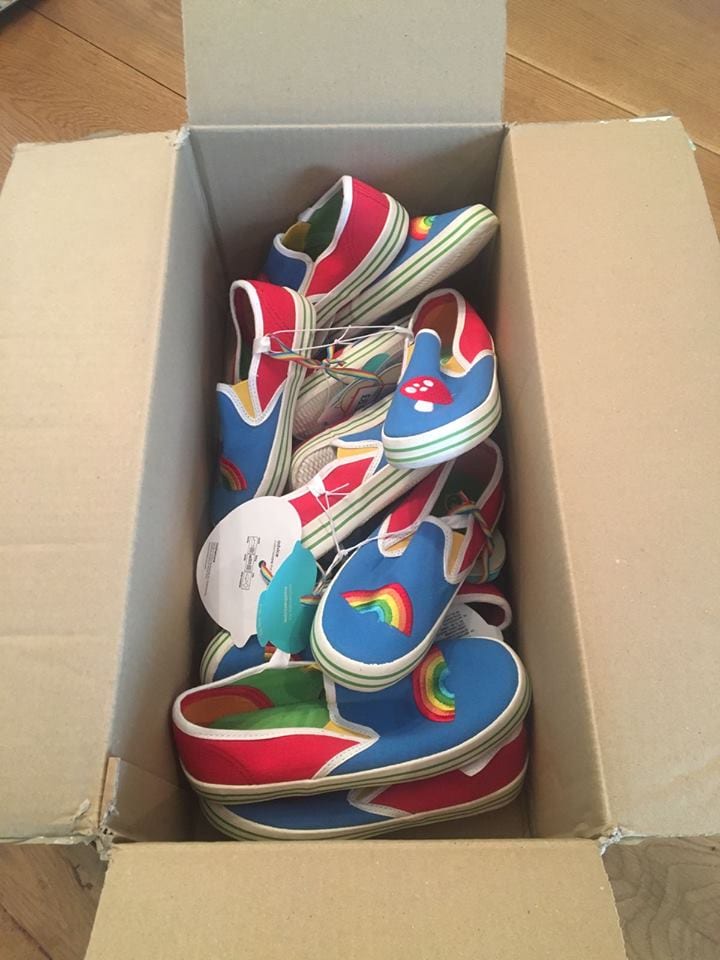 Hey everyone, would you help me by sharing this on your FB page. I want it reach as far as possible.
My youngest son is 2 and a half. He's beautiful, funny, bright, affectionate and he also has autism. Around six months ago, I bought him a pair of pumps for him from Mothercare. They were really cute. They were brightly coloured and detailed with a toadstool and a rainbow. My son loved them. Which is really something, because he processes sensory information differently to some others. He can't tolerate the feeling of buckles or socks or wet grass beneath his toes. Some surfaces he's so sensitive to, he has to be carried. But he loved these shoes.

A little while ago, when his toes were beginning to burst through the side of his favourite shoes, I took him back to Mothercare to try some new ones. This time, he wouldn't let any other shoes touch his feet. He became totally overwhelmed and frightened if I attempted to put shoes on. The whole store was staring at us as his screams reached every corner.

Mothercare no longer sold his favourite shoes, and he wasn't willing to try any others. I was stuck.
I asked at the main desk if I could order some in, but was told that wasn't an option, but I could give head office a call. So I called them once I got home and relayed my predicament. A kind lady told me she would do her best to help.

Today this arrived in the post. I am overwhelmed! I called to ask how I pay for them, and Mothercare said they were a gift and that no payment was required.

Struggles like this are a daily occurrence for families with Autism. But the journey is made so much easier when there is kind helping hands and hearts out there. Please share this for me and help me to say,