Mum, Natalie came across a post on Twitter that left her so horrified, she urged the social platform to ban the user in question.
Natalies daughter, Sophia suffers from Rett syndrome, a rare brain disorder that impacts nearly every aspect of her life. She has been hospitalized countless times and undergone dozens of surgeries.
Sophia also has facial deformities so severe that Natalie says the entire family faced hateful comments and stares on a regular basis.
Then the unthinkable happened, a Twitter troll stole a photo of little Sophia and used it to promote eugenic abortions, in which the decision to abort a fetus is based on factors like sex, race, and disability — as a result of prenatal genetic testing.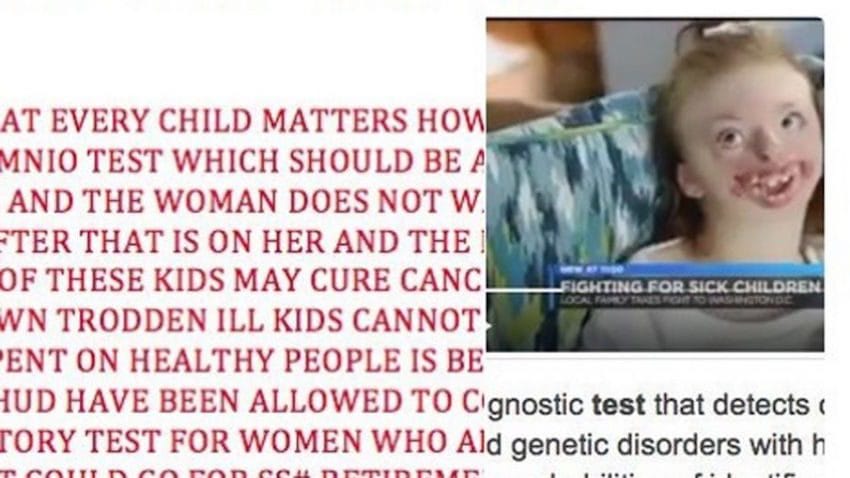 The twitter message read:
"It is okay to think that every child matters however a lot of them do not hence the amnio test. It should be a mandatory test and if it proves negative and the woman does not want to abort then all bills accrued after that is on her and the father."
Sophia also has two siblings who love her unconditionally.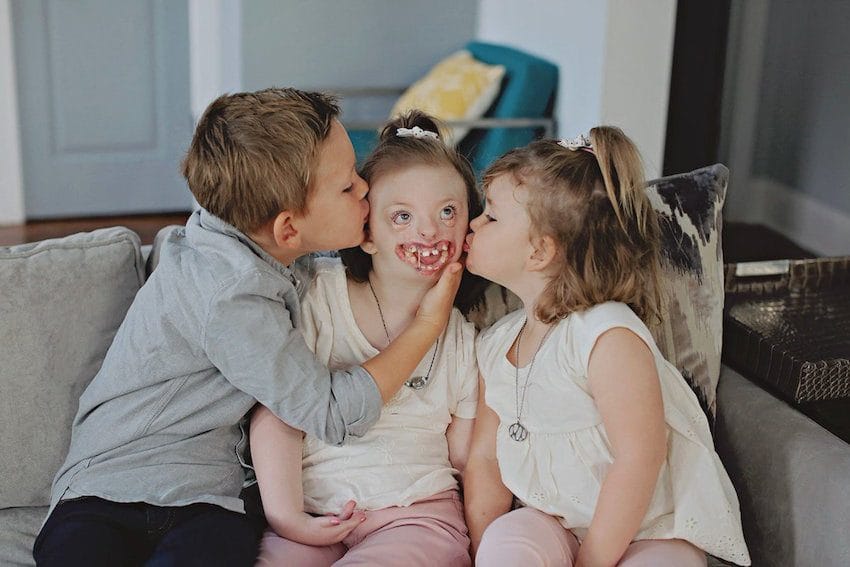 Natalie was shocked when Twitter denied her request, stating there was nothing wrong with the poster. Thankfully twitter have since removed it, but only after Natalie put up a fight. She is now campaigning to change twitters reporting policy to include reporting hateful content that targets people with disabilities in Twitter's reporting form.
"You may not promote violence against or directly attack or threaten other people on the basis of race, ethnicity, national origin, sexual orientation, gender, gender identity, religious affiliation, age, disability, or disease" 
Natalie says her mission was 
to stop a "pro-eugenics creep" as well as address Twitter's policy issues and not an abortion issue".
"Tonight, Mark and I got matching tattoos of Sophia's actual heartbeat with a shooting star. We saw one the night before she was born thru the hospital window"
"I took it as a sign that things would be ok and they were. She's a gift"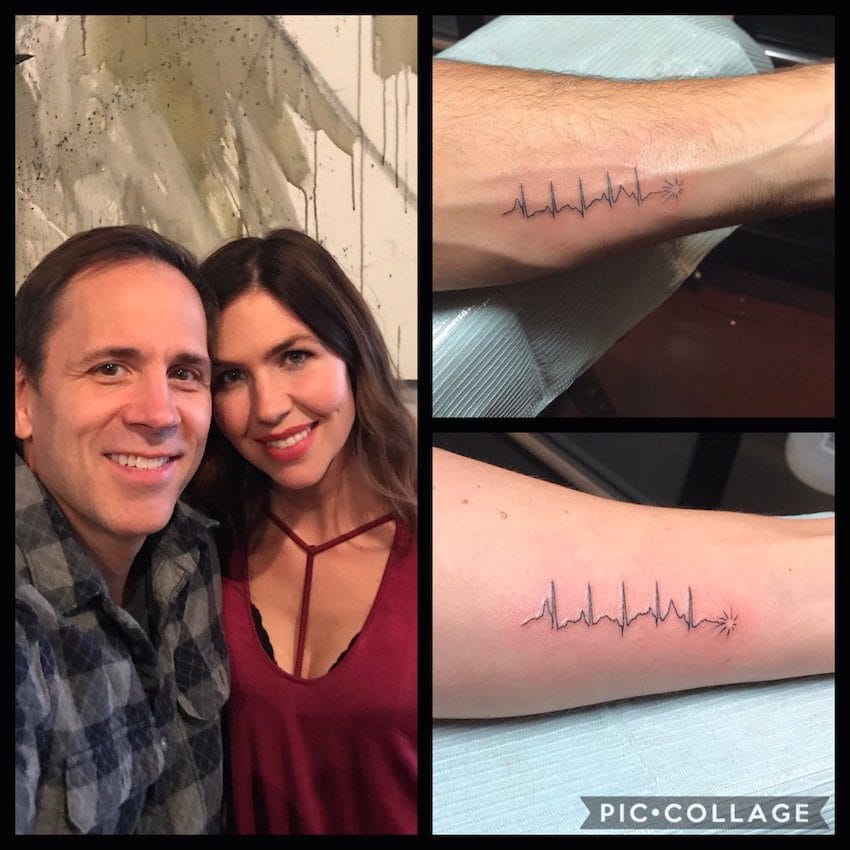 People w/ facial deformities experience a lot of cruelty. The Hate & Stares I received when Sophia was a baby were painful & made me hide away for 7yrs.I decided over a year ago to stand up & fight against this! I will not be silenced by hate! 
Imagine waking up to your child's imagine on social media being used to advertise abortion!