So I wasn't going to post about this until I posted in a mom group and found out many parents don't think twice about the danger of a phone charger around children.
On Sept 28th my 19 month old stuck my phone charger in her mouth. We went to the Dr who confirmed that it was an electrical burn there was nothing they could put on it due to her being able to lick it.
Any other day my charger wouldn't have been plugged up in her reach but bc of a bunch of stuff going on that day I didn't have time to move it.
It took all of a few seconds for her to get burned. She had never tried to put it in her mouth and she had never messed with it. The one day it isn't moved she stuck it in her mouth and got a severe burn. She doesn't feel it thank God hasn't acted like it bothers her at all.
**Parents, Grandparents, babysitters etc please put your chargers up out of reach. My daughter was lucky the next kid may not be as lucky as her.
Courtney is right, this is the kind of thing most parents never think about. After you see the photos she shared I think that is going to change. 
Be warned, the pictures are graphic.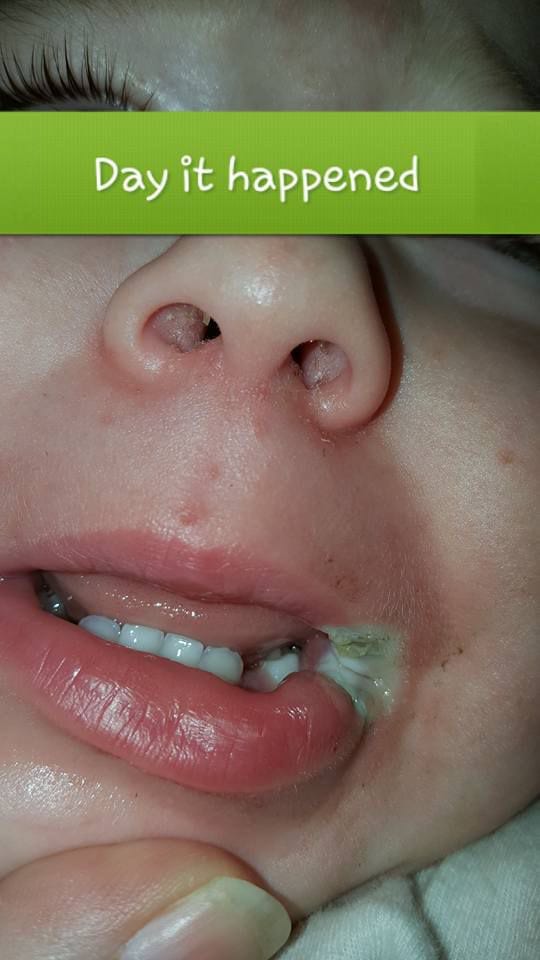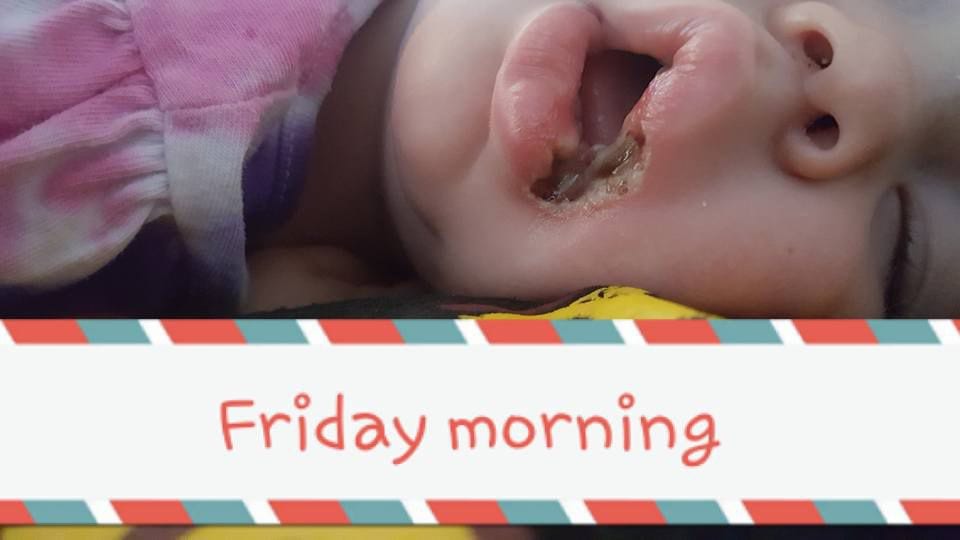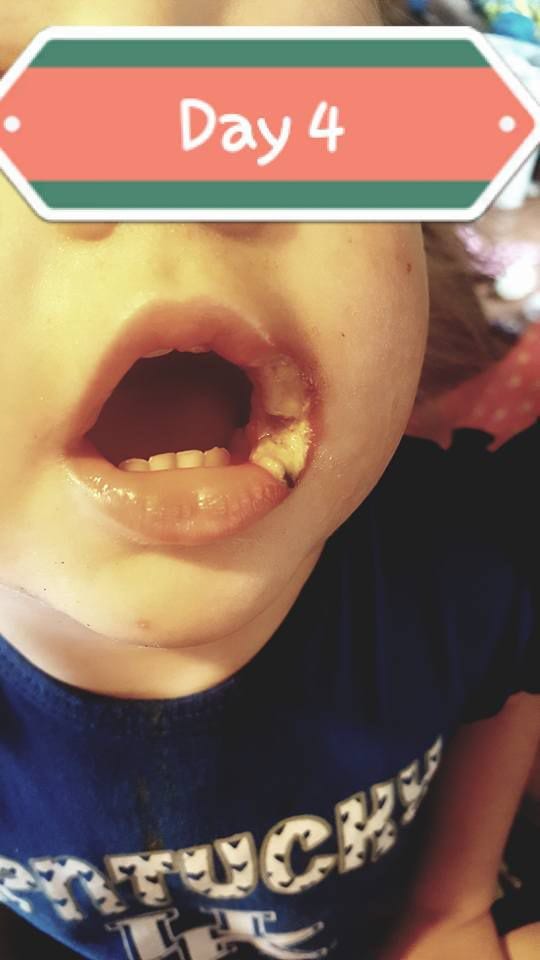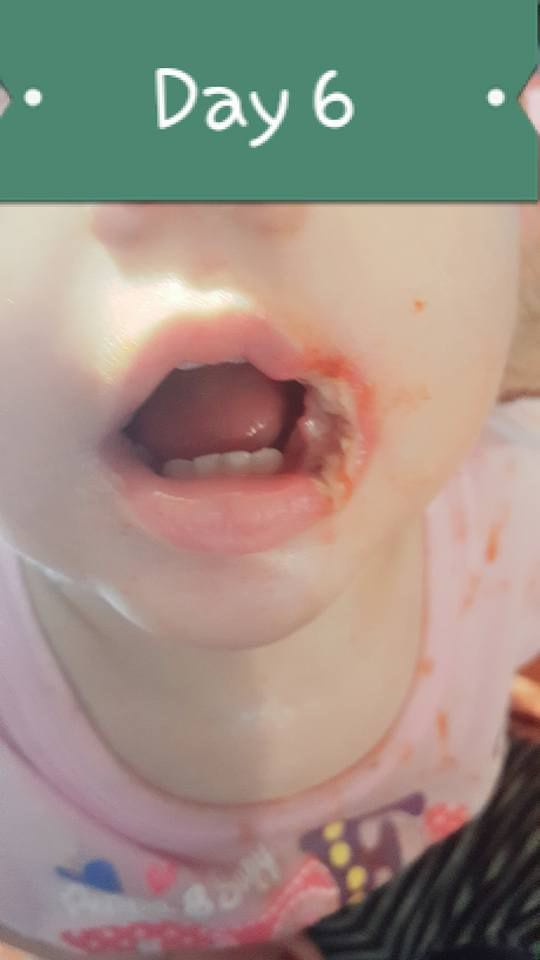 *UPDATE: Gabby saw the doctor this morning and while it definitely looks better now than it did we will still be referred to a plastic surgeon to get another opinion and further care for this. I have received quite a few messages wanting to know what kind of charger it was. It was a store bought charger that fits a SAMSUNG Note 5.