Elise Nguyen released a warning on her Facebook page for people who love essential oils and are exposing themselves to the sun.
So….here is my PSA to everyone.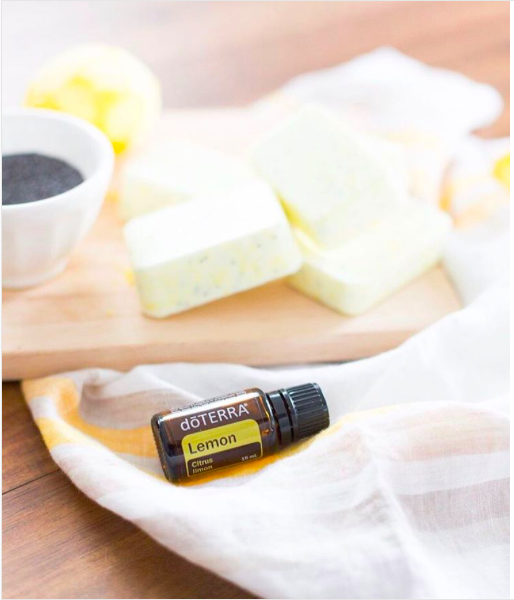 On March 25th, I applied #doterra essential oils (which are appropriate to apply directly to the skin) to my wrists and my neck prior to a hot yoga class.
After class (one hour later) I went tanning in a tanning bed as I was going to Jamaica for a wedding and I didn't want to fry my skin off while there.
The next day, I noticed irritation where I applied the oil. Initially I thought it was a reaction to a new laundry detergent. Well over the next couple of days, I developed nasty blisters due to a chemical burn.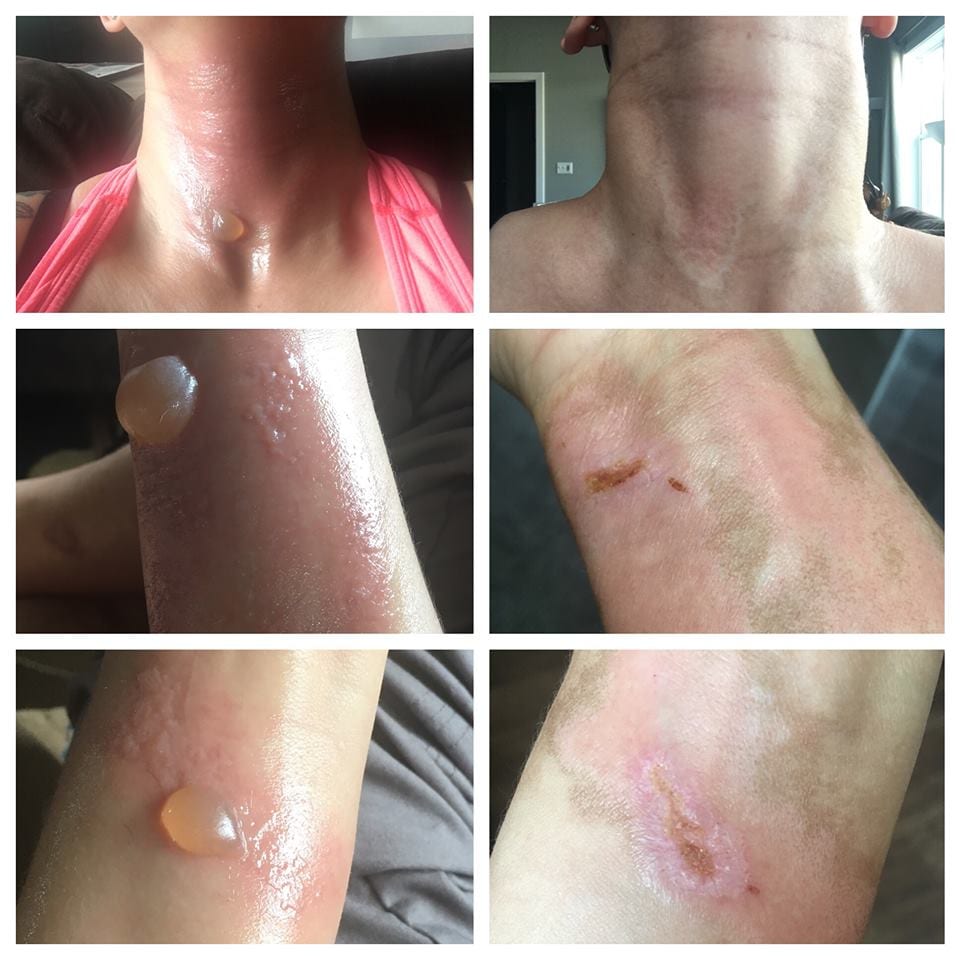 Turns out, there is a teeny tiny caution on the oil that states "stay out of sunlight or UV rays for up to 12 hours after application" or something like that. I developed second and third degree burns from the oils.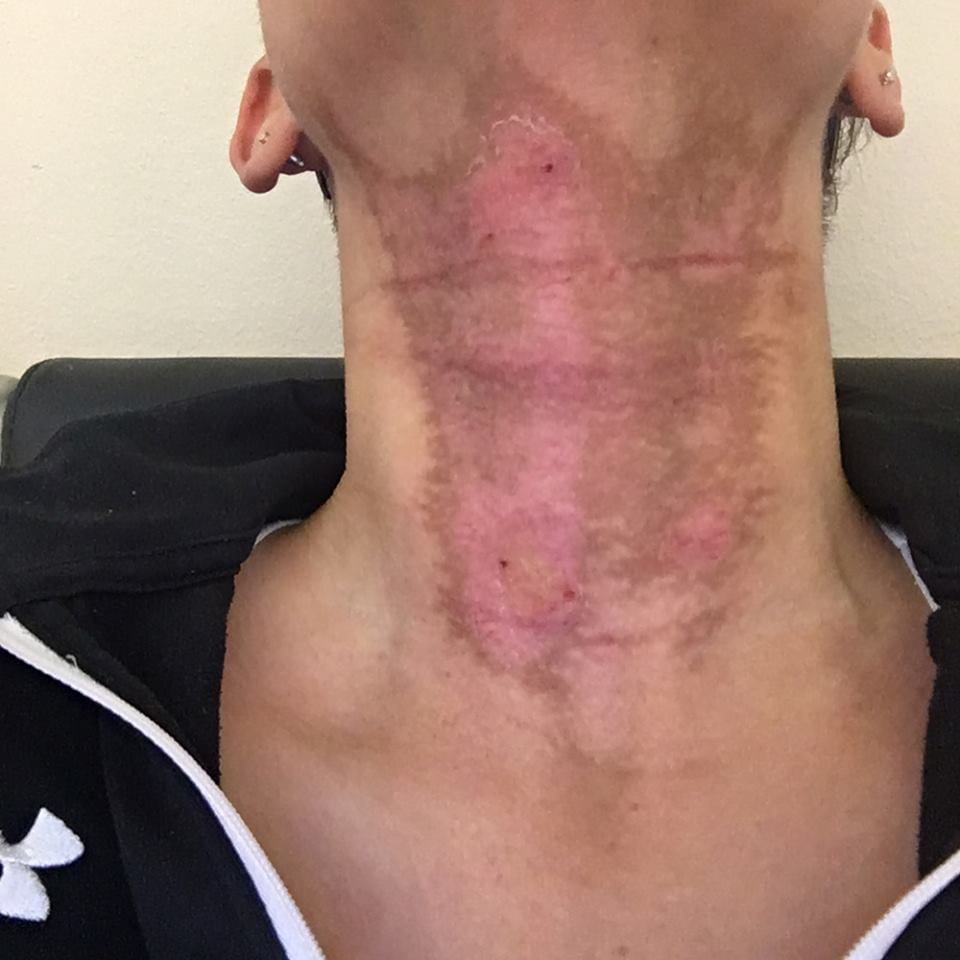 These pictures are the worst blisters and then today and the next ones are on day 3, 6, 10, and 12. Currently, I'm on day 22 of this burn.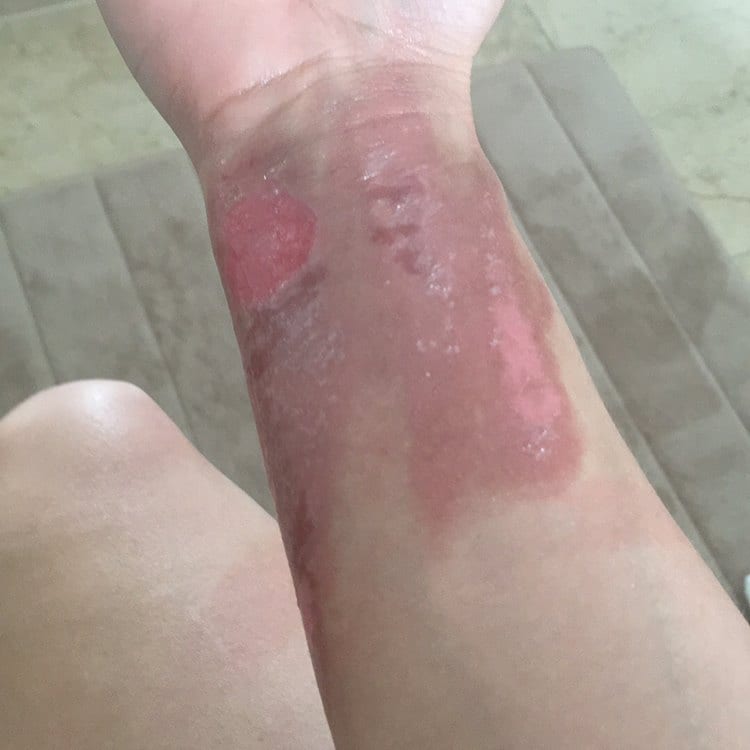 I still have open areas and they still hurt if I hit them wrong. I'm not blaming the company, it was my own damn fault. But every yogi that I've talked to has no clue that this could have happened.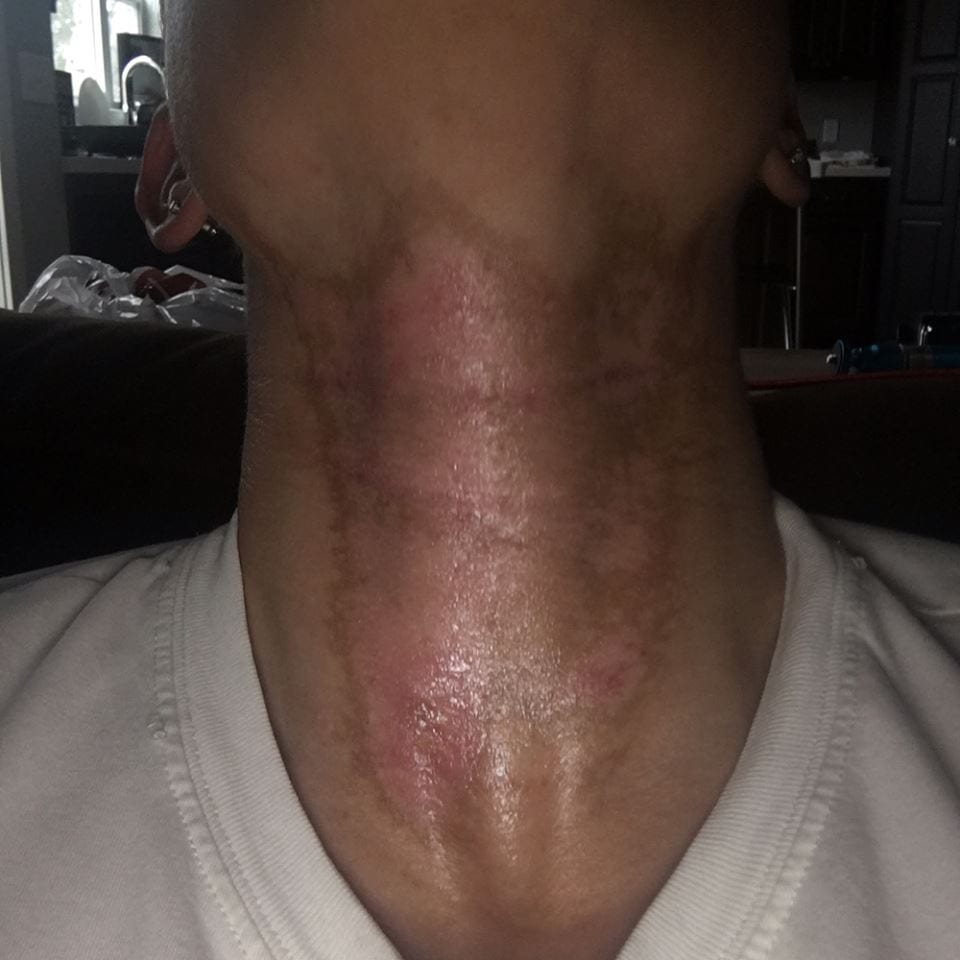 So as summer is getting closer, and the weather is getting nicer, I just want everyone to be aware of this.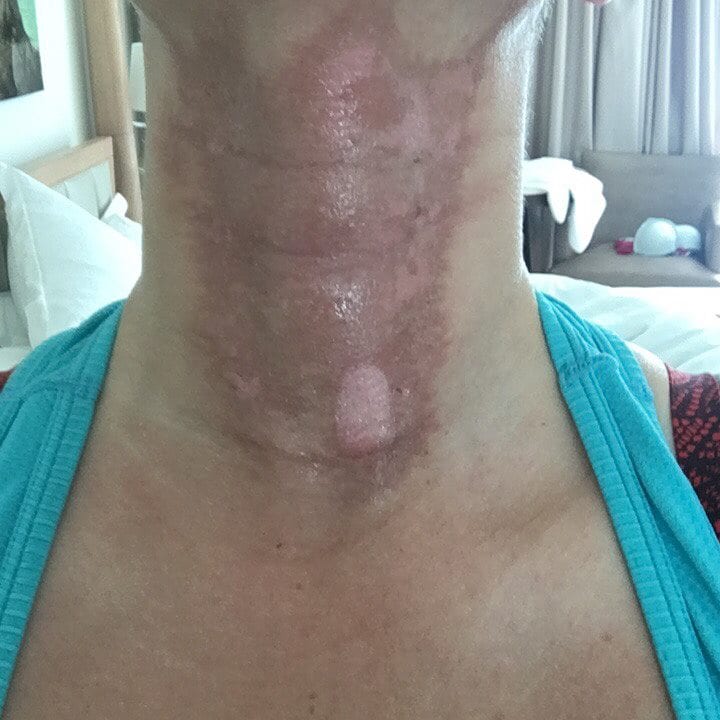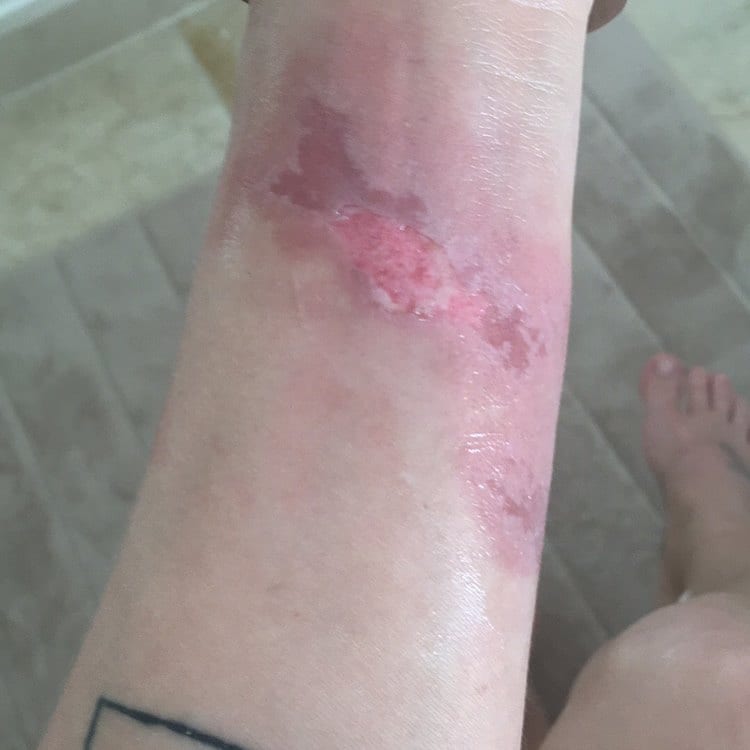 Please, please read the bottles of anything you put on your skin. I wouldn't want this to happen to anyone else. It's been hell.