We've all had our fair share of inapproriate creepy texts and sometimes we laugh it off, other times it's good to put someone in their place.
So heres how it went down:
A man and a woman, who did not know each other in real life, were having a political debate of some kind on Facebook. Soon after, the guy decided to private message her, but not to talk politics. He starts suggesting that he wants to hang out with her in real life. Even after he finds out that she's married, this dude, who is also married, is not deterred. That's when the magic begins.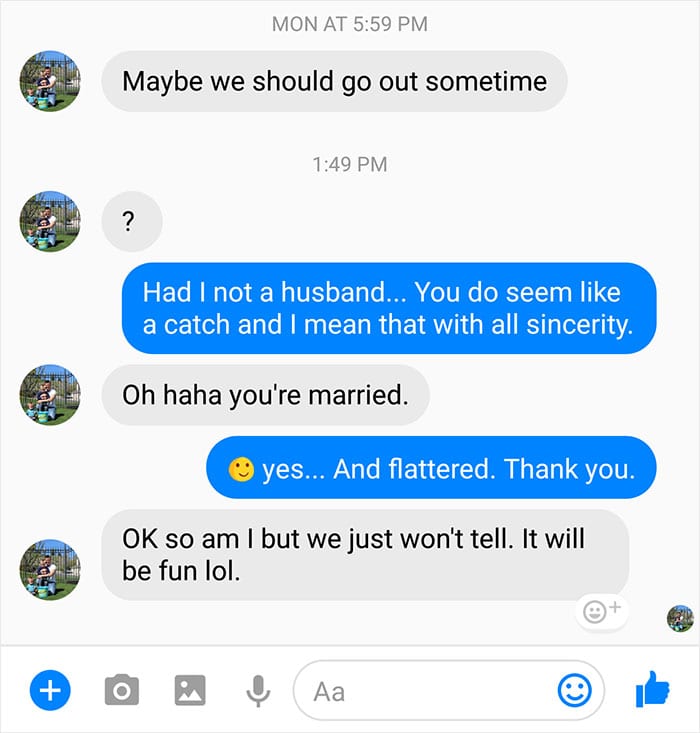 Here's the Sucker Punch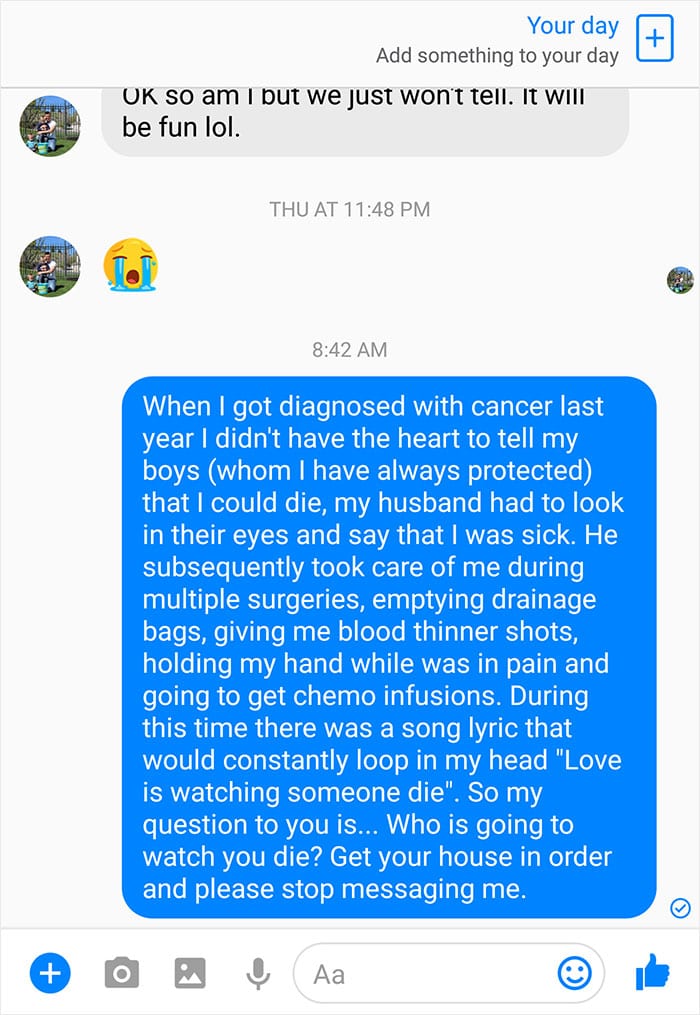 Wow major respect for this woman putting this guy in his place and shining perspective on what a real man is and yeah it's not this guy, like she said "Get Your House In Order."