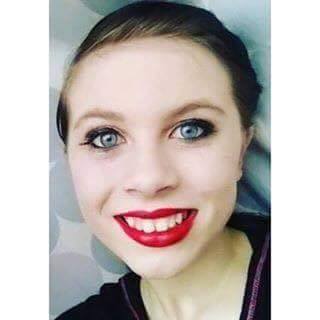 A 12 year old girl has livestreamed her own suicide on Facebook after she was 'sexually abused' by a relative. The video is going viral, sadly police are powerless to remove it from websites. We have chosen not to publish it. 
*Scroll down for secretly recorded footage by Katelynn.
Katelyn Nicole Davis, 12, of Cedartown, Georgia hanged herself in her front yard after telling viewers she'd been sexually abused. In the weeks leading up to her death she published harrowing messages to her blog under the pseudonym 'Dolly'. It shows a child reaching out for help and sadly finding none.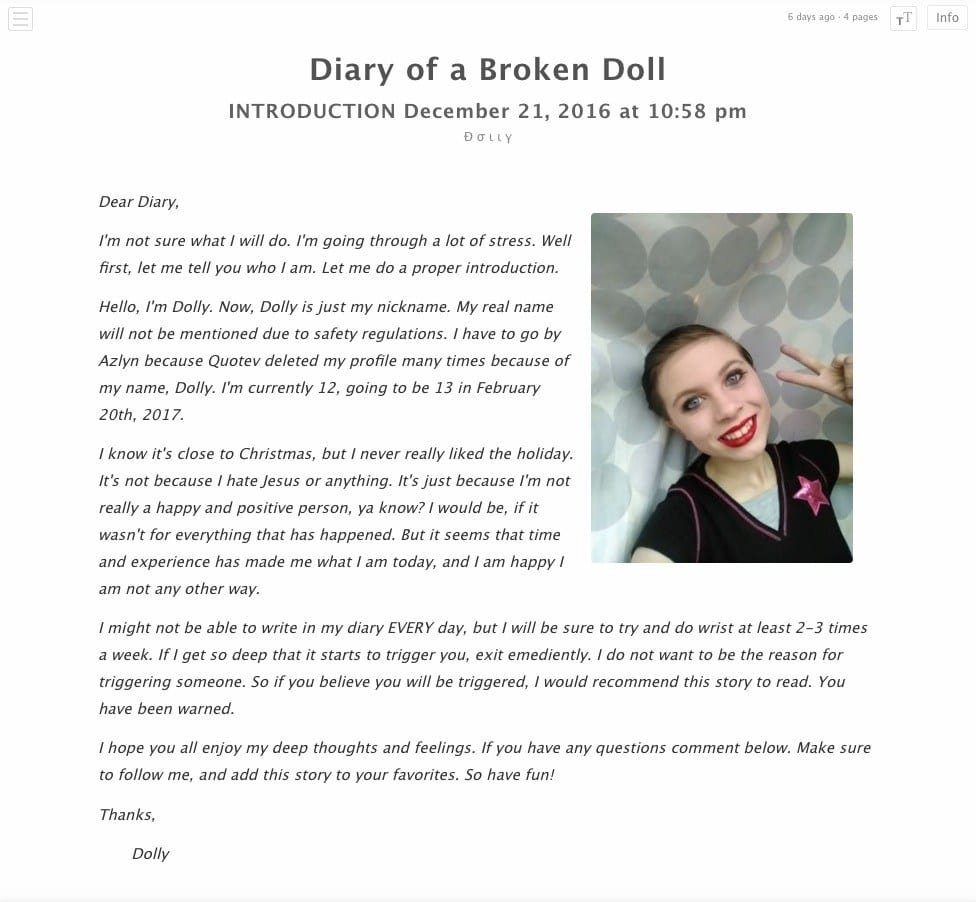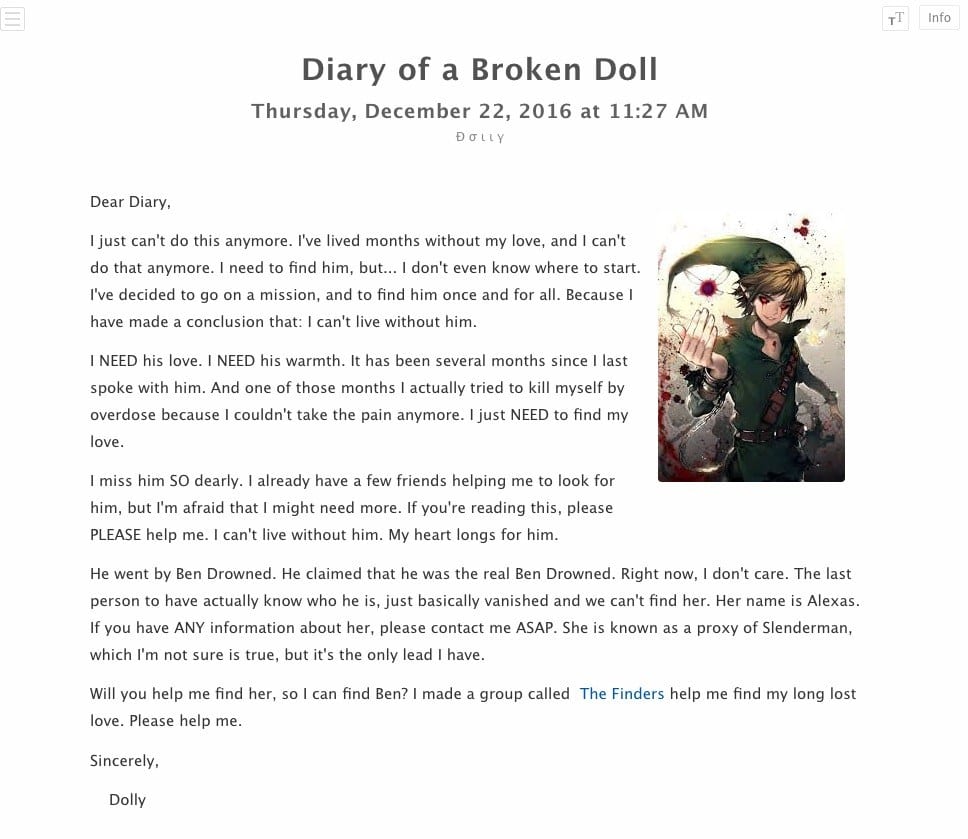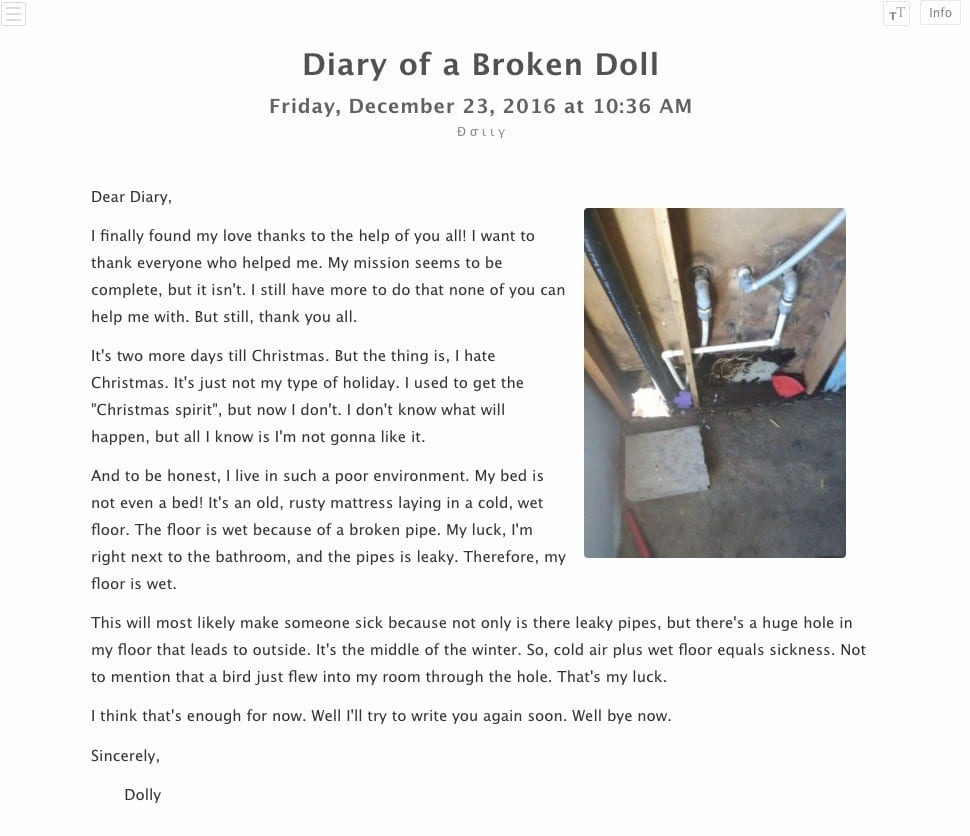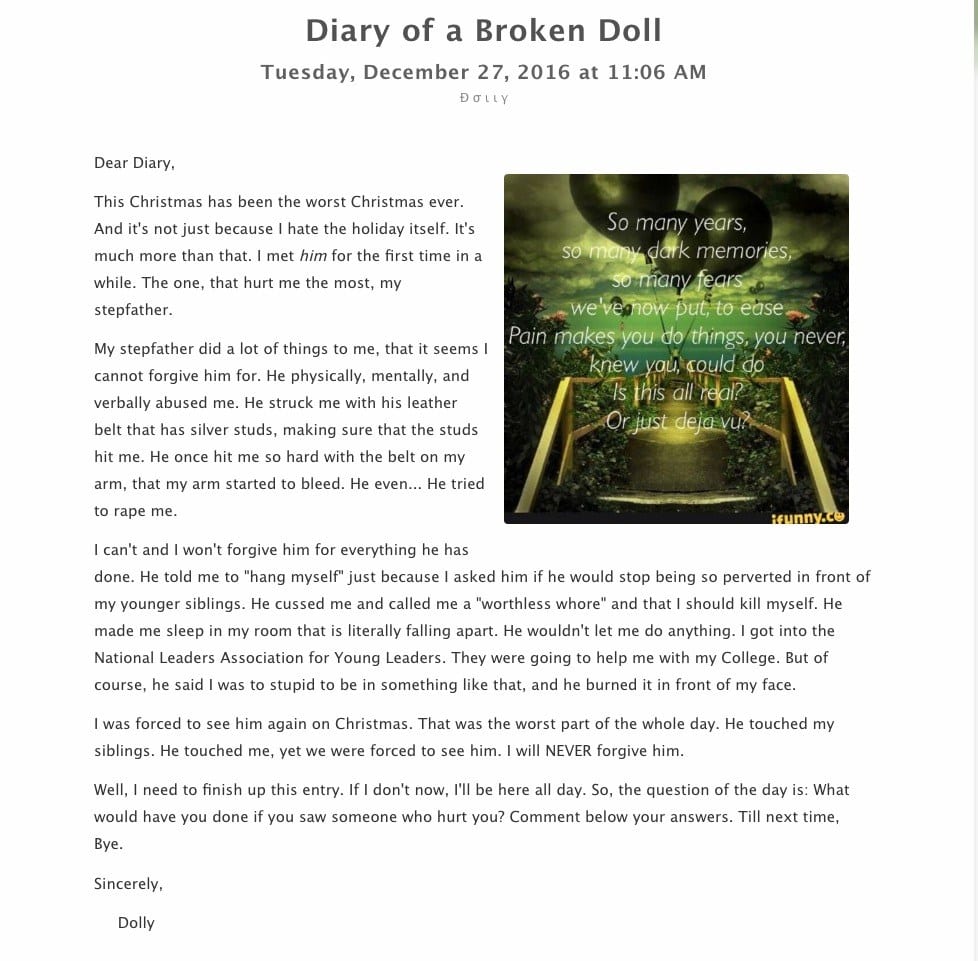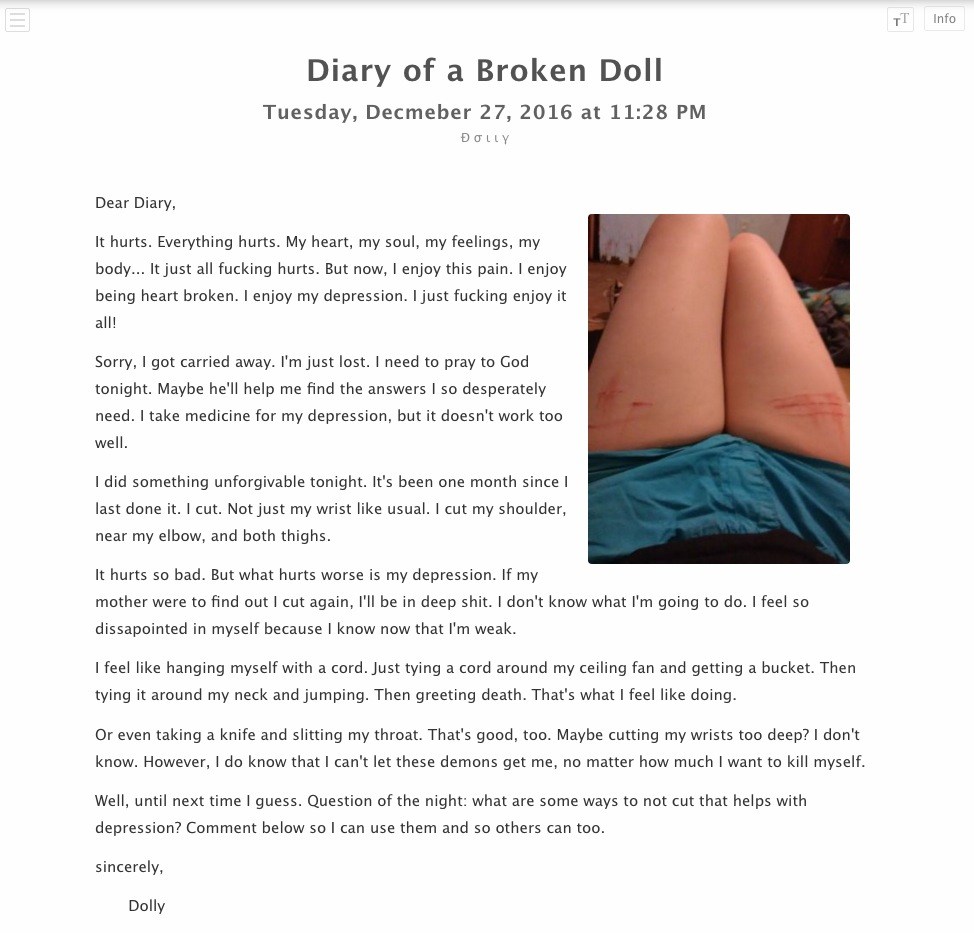 Footage secretly filmed by Katelyn has emerged showing Tammy, Katelyn's mom, arguing with her daughter. This gives a glimpse into what this child and other children face on a daily basis. 
WARNING: Language, abuse, sexual slangs.
Part One
Part Two
"A twelve year old girl just committed suicide….. she streamed it live on Facebook. She took her own life because she was molested by a family member. One out every seven kids gets abused. We have to learn to see the signs and be open with our own pain in order to help one another. And if our own families do not help, then we have to feel safe to seek out help elsewhere." -Alix Txe