The Internet has seen the birth and quick demise of many bizarre fashion trends, such as live ant nails and nose hair extensions; but the newest one to grab the internet by its frail shoulders and shake it into submission is the trend of curly eyelashes… and yes, they're more hideous than you may imagine…
The trend was started by Instagram 'celebrity' (yes I'm using the passive aggressive quote marks) who goes by the name Sofie Petersen, because that's her name.
Sofie is a make-up artist who specialises in bizarre eye-make-up looks which she posts on her Instagram page which boasts an impressive following of over 27 thousand.
Petersen posted the photo below of her curled eyelashes with the caption, 'puberty isn't over'.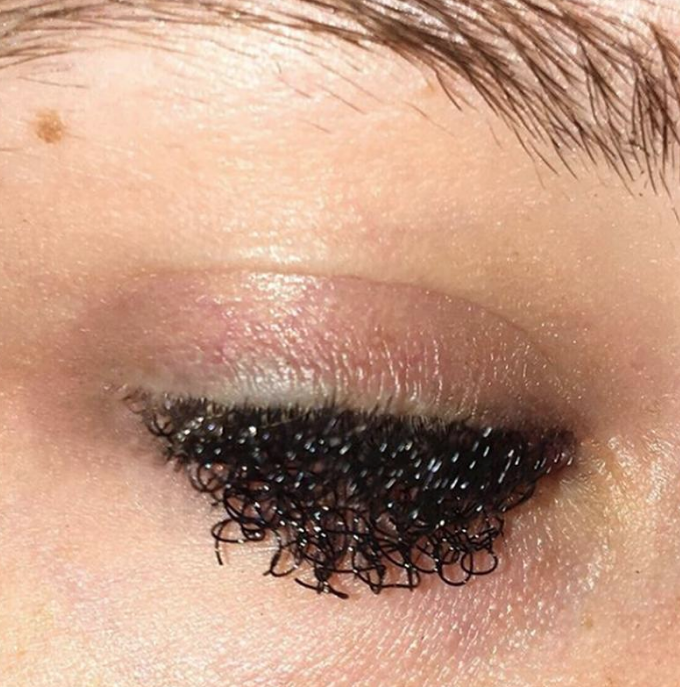 In case you didn't get it, it's because she's saying the eyelashes look like pubic hair… which they freakin' do! So at least she's slightly self aware about her designs!
Although, I do think they look more like squid ink tagliatelle, or a cheap PVC coated welded wire mesh fence which has fallen into a crumpled mess due to sheep trampling it during a daring escape from a pen.
Since posting the photo of the look, the internet has had a variety of reactions (as you can imagine) most of which being somewhat negative towards the look… I just can't get over how uncomfortable it looks though!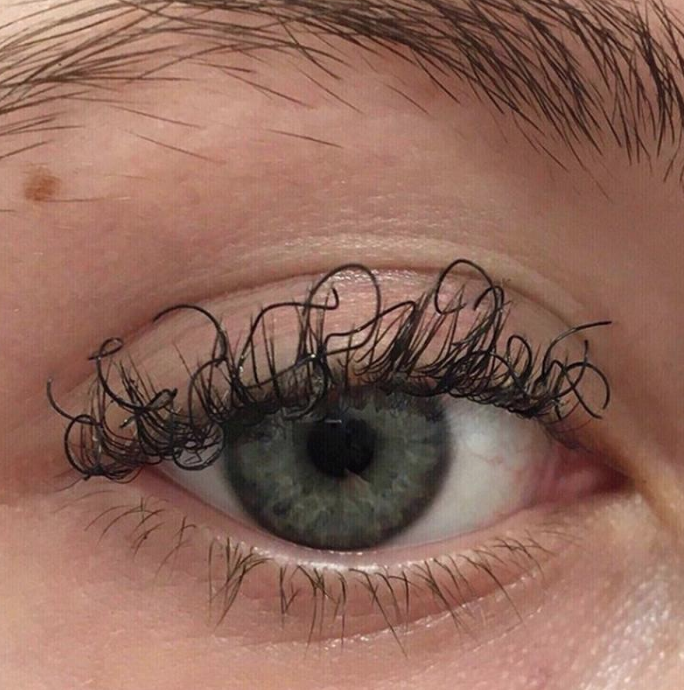 One straight talking user makeupbydylanpiper simply commented in the upper case language of the internet, 'IM UNCOMFORTABLE'.
Another user by the name smoochypants, commented, 'Thanks, I hate it!'
Other reviews came in the forms of 'Ew', 'ooooft', and, 'LOVE'! I mean, if you post something on the internet, odds are at least one person will like it!
Sofie's immensely popular Instagram page contains a variety of interesting make-up looks, most of which aren't pubic hair based, which is a relief!
I'd be scared to freakin' blink with this one!…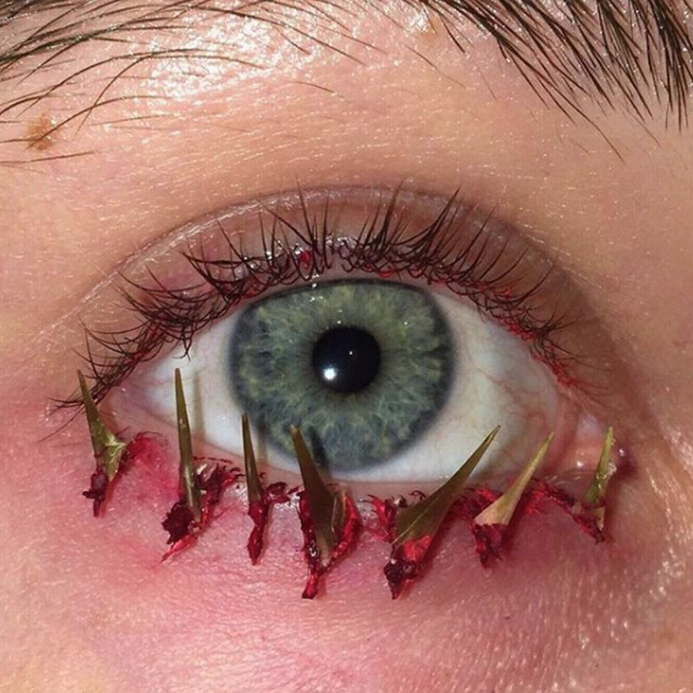 In an interview with DazedDigital, Sofie offered some insight into what her make-up art means to her:
'I want people to feel something when they see my beauty looks, whether it's inspired or disgusted. I want to show emotions and tell stories and joke around. I like that my Instagram is a place that can contain different expressions.'
It's great that Sofie is aware that her style is a little left field, the only thing looking at her pictures inspires me to do though is itch my eye!
Sofie uses a mad array of objects such as safety pins, crayons, and toothpicks. She claims that inspiration for her designs came from growing up in a Danish suburb where there was little variety when it came to fashion and make-up.
One look that had me seriously freakin' impressed was her liquid designs…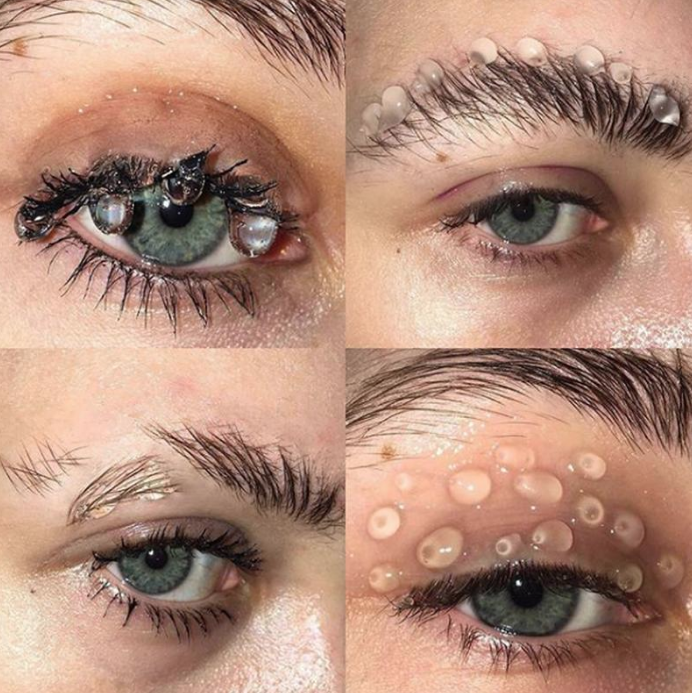 If I even attempted that I'd end up blinding myself! I can't work out what on earth she must have used to make those, maybe something like glue? Help me out here folks I need to know!
Sofie has also been experimenting with vegan inspired looks, which are just astounding!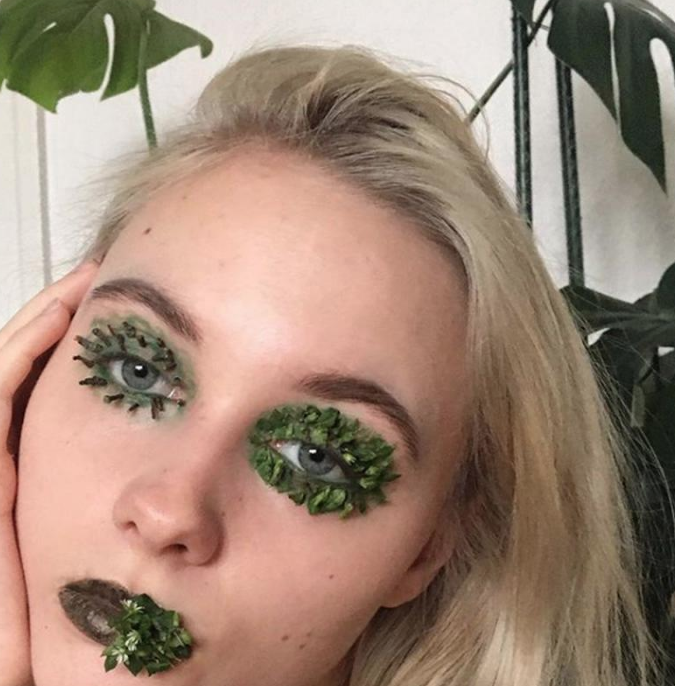 Sofie has described coming up with and crafting her designs as a form of 'therapy' and went on to say:
'What I want people to feel after visiting my Instagram, is to be encouraged to just put whatever they want on their face and own it! Do whatever you want, you just have to feel awesome and be confident about it.'
It's great being able to see people using social media to promote their creativity in this way! Maybe just a little less of the pubic lashes in the future Sofie…? Please?!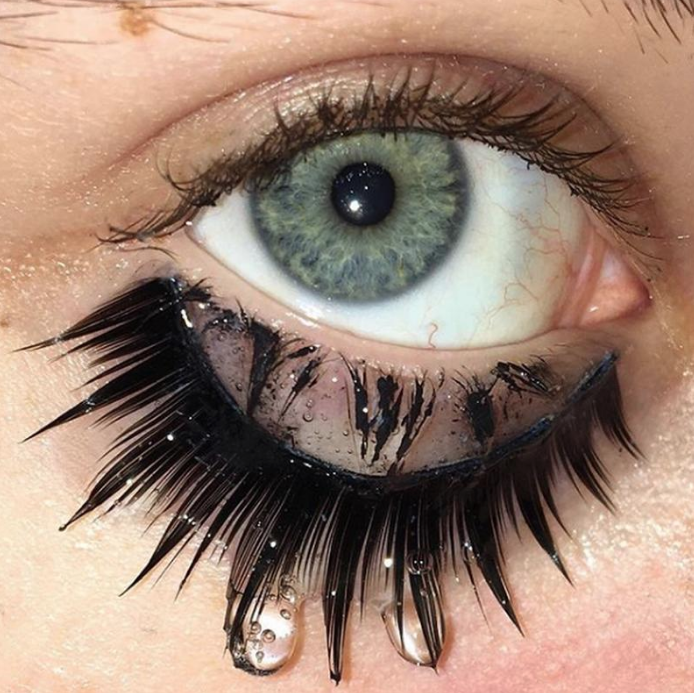 What do you make of Sofie's designs? Are you a fan of the curly lashes, or do you think they belong in the bin with nose hair extensions?