A 29-year-old woman named He went to the Fooyin Hospital in Taiwan after experiencing some terrible pains in her eye. She thought it was an eye infection, but it wasn't. It was bees.
The insects had flown into her eye and were living beneath her eyelid and feeding on the fluid from her tear ducts.
When she walked into Fooyin Hospital, doctors initially thought her swollen eyelids were the symptoms of an infection.
As it turns out, however, there was no infection, but there was something: bees had lodged themselves into her eyes and started feeding on her tear ducts.
The CTS scan revealed the nasty reality of her eye situation.
You might be asking yourself: just how in the world did He find herself in that situation?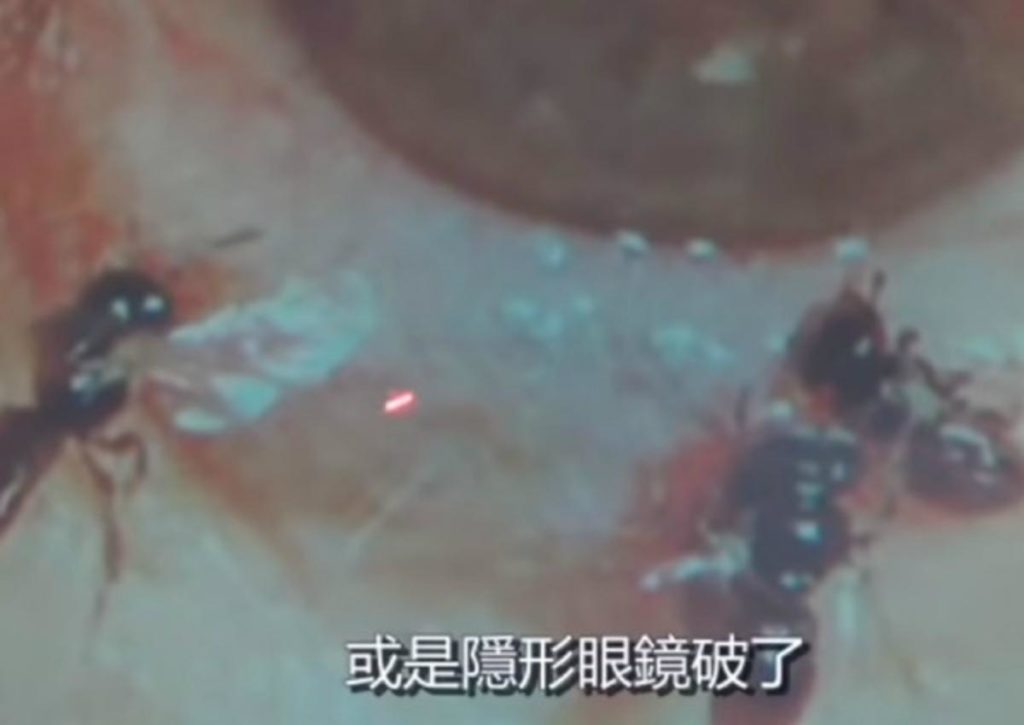 She was attending the gravesite of a dearly departed family member.
She visited the grave to clean it off and remove the weeds that had gathered around it when she noticed something got into her eye.
Dr. Hung Chi-Ting, head ophthalmologist at Fooyin, said these kind of "lodging bees" tend to live near fallen trees and gravesites. Hikers often come into contact with these nasty critters.
He had assumed the sharp pain in her eye she felt while cleaning the grave was a bit of dirt or sand.
Dr. Hung talked about the delicate procedure in removing the bugs from He's eyes in a press conference. "I saw something that looked like insect legs, so I pulled them out under a microscope slowly, and one at a time without damaging their bodies." I'm glad no bees were harmed during the procedure.
Asia One identified the insects in question as "sweat bees." Since I didn't know what they were before reading about this sordid story and you probably didn't either, here's the skinny. Apparently, there's a distinct species of bees that is attracted to human perspiration.
I would expect a monstrous insect like this to live in Australia, but Taiwan? Are they really known for scary bugs like this? It's horrifying.
Dr. Hung said it was a good thing He didn't excessively rub her eyes when the bees were inside her eyeball, as it could have severely damage her eye and even induced blindness.
But before you start stressing over whether sweat bees are a problem you should worry about, pump your fear-brakes for a second.
He's case of "eye bees" is the first of its kind in recorded medical history, so it's not exactly a common occurrence.
The Missouri Department of Conservation has also stated, while sweat bees will often land on human bodies that are perspiring to eat their sweat, it's very unlikely they'll get inside your eye. The species is also not aggressive.
Yikes. Share if you think this is crazy!!