Taking to Instagram once again, pop princess Britney Spears writhed in a pair of blue bikinis as she showed off her dance moves.
While wearing a bikini, Britney jumped high in the air, spreading both her legs out wide behind her.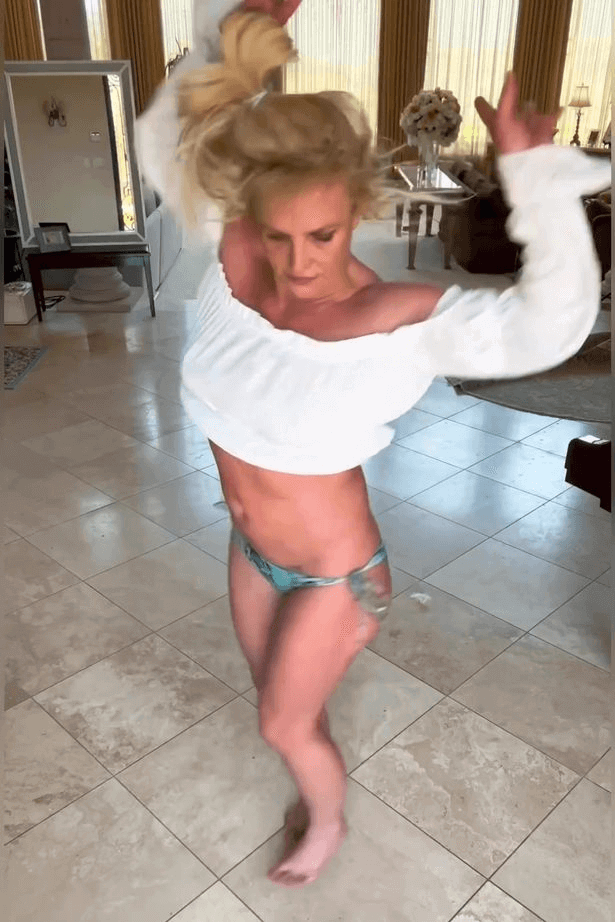 A white crop top with off-the-shoulder sleeves matched her barefoot approach to a home dance party.
With sunburn marked on her belly and legs, Toxic hitmaker appeared frazzled in the chaotic video.
Britney's sleek hair tumbled out of her high ponytail and tangled around her shoulders as she captioned her post: "Ok so I was a little p***ed this day!!!" with angry and sad emojis.
Britney's post received more than 143,000 likes despite switching off comments.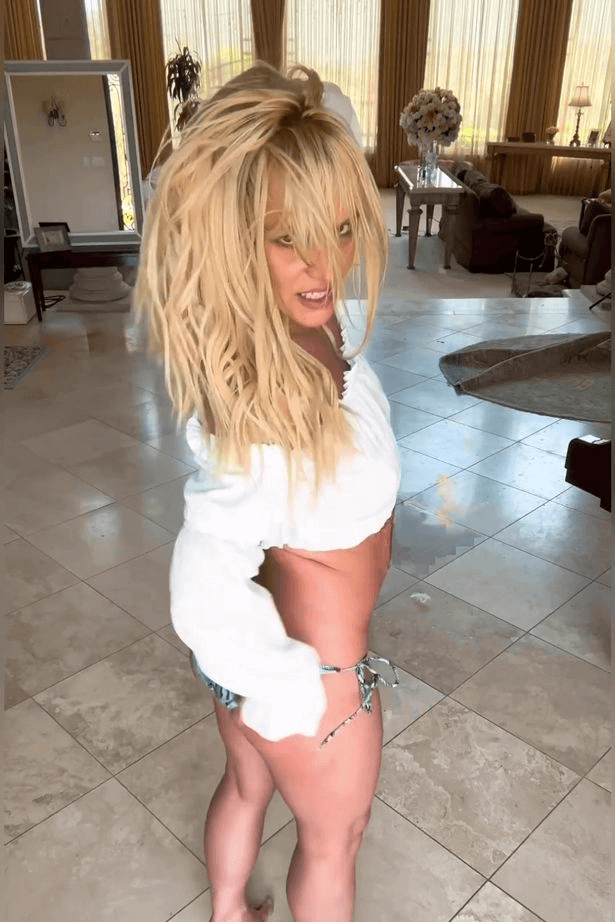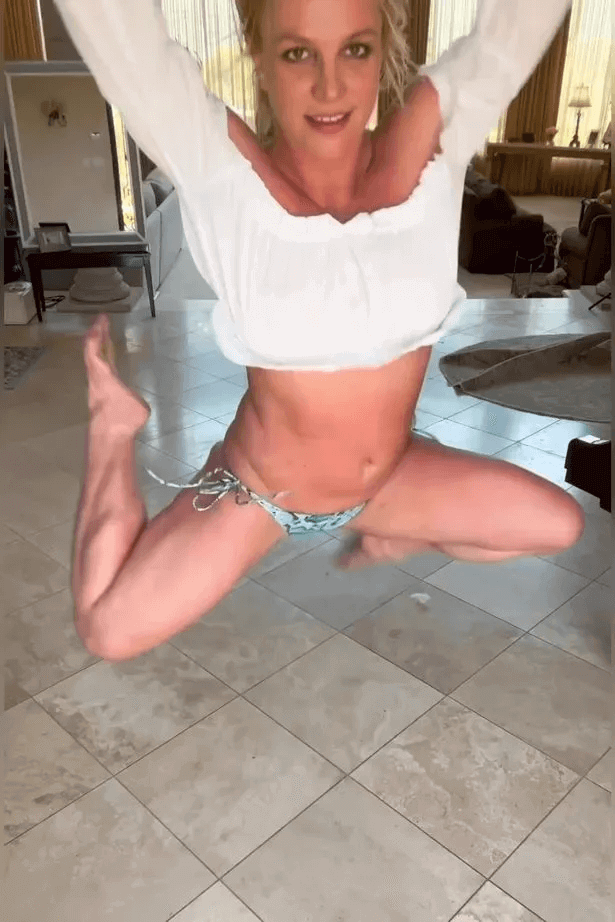 Read next :
About Britney Spears  :
Britney Jean Spears is an American singer and songwriter. Often referred to as the "Princess of Pop", she is credited with influencing the revival of teen pop during the late 1990s and early 2000s