A newborn child who was cut from his mother's womb after she was murdered in Chicago last month opened his eyes for the first time Sunday, a spokesperson for his family said.
Police found the body of 19-year-old Marlen Ochoa-Lopez shortly after midnight on May 14 on Chicago's Southwest Side.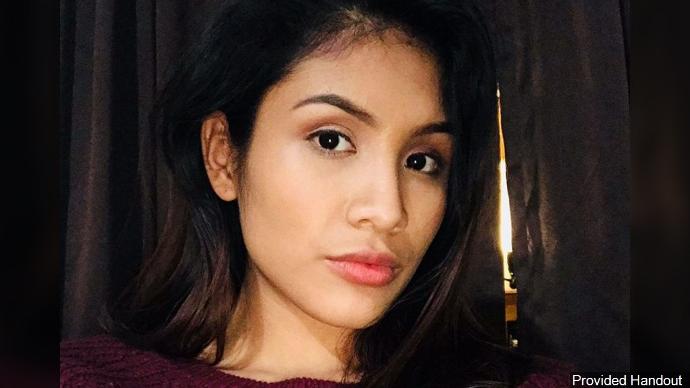 The teen was nine months pregnant when she went missing on April 23. Family believe she had paid a visit to the home of someone she met on Facebook with the promise of exchanging baby clothes and a stroller.
Chicago police say that once Ochoa-Lopez arrived at the home she was strangled, and then her unborn child was cut out of her body. Reports indicate that the baby difficulty breathing and the woman who lured Ochoa-Lopez inside her home called 911.
"We believe that she was murdered and we believe that the baby (was) forcibly removed following that murder," Chicago Police Department's chief spokesman, Anthony Guglielmi, said.
The baby boy was rushed to a hospital where he was reportedly on life support with no brain function. His condition was considered "grave." Officials did not believe the baby, who has been named Yovani Yadiel Lopez, will survive. But miraculously he has opened his eyes today.
Heartbreaking photos shared on Facebook show Yovanny Jardiel's father cradling him.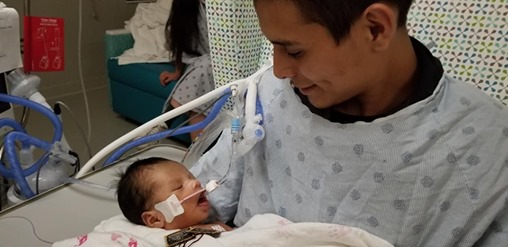 The baby remains in critical condition and on life support, though a post on Facebook hints that the newborn have movement and "some" brain activity.
While the family continues to monitor Baby Jardiel's progress, they are also questioning the hospital's actions when the child was brought to them.
"You have a child who was born from brutality," Contreras said. "He was ripped from his mother's womb."
The family met with hospital officials for several hours, discussing Yovanny's condition and why the hospital didn't work harder to figure out the baby's birth mother. In a statement, the Cook County Sheriff's Office said they would not investigate the hospital, but would consult with the Department of Children and Family Services to make sure the proper protocol was followed.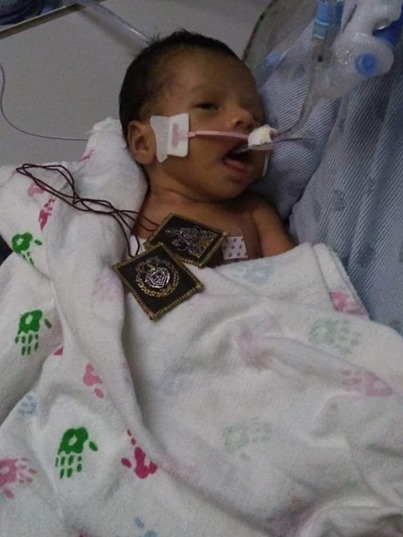 Two women, 46-year-old Clarisa Figueroa and her 24-year-old daughter Desiree Figueroa, are charged with murder in Ochoa's death. Police found Ochoa's body earlier this month outside Clarisa Figueroa's Chicago home.
Clarisa Figueroa's boyfriend, 40-year-old Piotr Bobak, is also charged with the concealment of a homicide. All three were ordered held without bond.
Chicago police say the elder Figueroa cut Ochoa's baby out of her womb on April 23, then called 911 to report she had given birth to a baby who wasn't breathing. Paramedics took Figueroa and the baby to Advocate Christ Medical Center in suburban Oak Lawn.
Prosecutors say that when Figueroa was brought with the baby to the hospital, she had blood on her upper body and her face, which a hospital employee cleaned off. They also say Figueroa, 46, was examined at the hospital and showed no physical signs of childbirth.
Chicago Police Superintendent Eddie Johnson said police learned Ochoa was missing when her husband reported it on April 24. Chicago police learned from one of Ochoa's friends that she had been communicating via a private Facebook group with Figueroa about buying clothing. Police then went to Figueroa's home, where her 24-year-old daughter eventually told them her mother had recently had a baby.
"There was nothing to point us in that direction in the beginning," Johnson told reporters on Thursday, after police had arrested Figueroa and her daughter on murder charges.
Police spokesman Anthony Guglielmi said Saturday authorities had to subpoena medical records from the hospital for Figueroa and the child. He said police didn't learn that Figueroa showed no signs of childbirth until "a couple weeks" after she was examined.
DNA testing determined Figueroa was not the baby's mother and that Ochoa's husband was his father.
Please pray for this family as they struggle with something incomprehensible.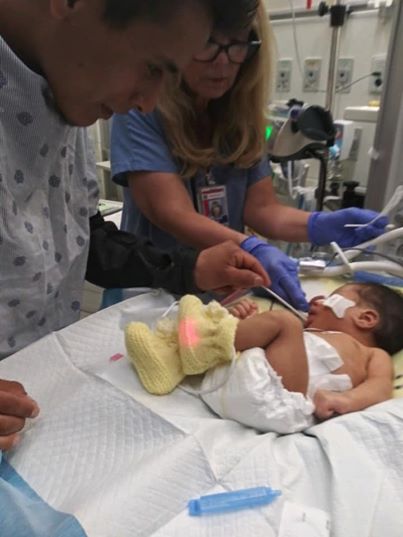 Share to warn others about the dangers of meeting to buy things online.
---