A baby has narrowly avoided death after her mother gave her too much Bonjela to soothe her teething pains.
Jessica Vermunt was putting the recommended doctor's dosage of Bonjela gel on her seven-month-old daughter Athena's mouth before she was rushed to Auckland's Starship Hospital.
'I am currently in Starship Hospital with my seven-month-old baby who was literally minutes from dying after having too much Bonjela,' Ms Vermunt wrote in a parenting group on Facebook.
'The active ingredient in Bonjela will turn your babies blood ACIDIC and cause complete renal failure.'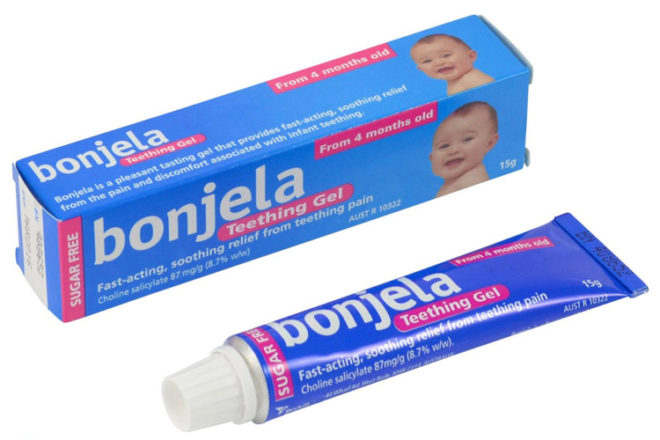 Ms Vermunt said Athena was in pain over a few days which is why she kept using the gel.
'She kept screaming at us. Over a period of a few days I slowly gave her a bit more'
The pair were at the doctor's four hours before Athena stopped breathing and responding to anything.
Athena was sedated and put onto a breathing machine while the doctors did blood infusions and transfusions.
'They diagnosed her with salicylate overdose. Salicylate is the active ingredient in Bonjela,' Ms Vermunt told the publication.
She admits to using to using the gel 'more than normal' but said the point was to warn other parent's to be careful of what the gel could do.
'I'm aware that she had more than normal but the point remains that this has the potential to kill your child and there is no real information or warnings about the severity of it,' Ms Vermunt continued.
'The doctor was aware of the amount of Bonjel she was having and didn't think it was of concern at all.
'That is because even the doctors hadn't been informed how dangerous this product is.'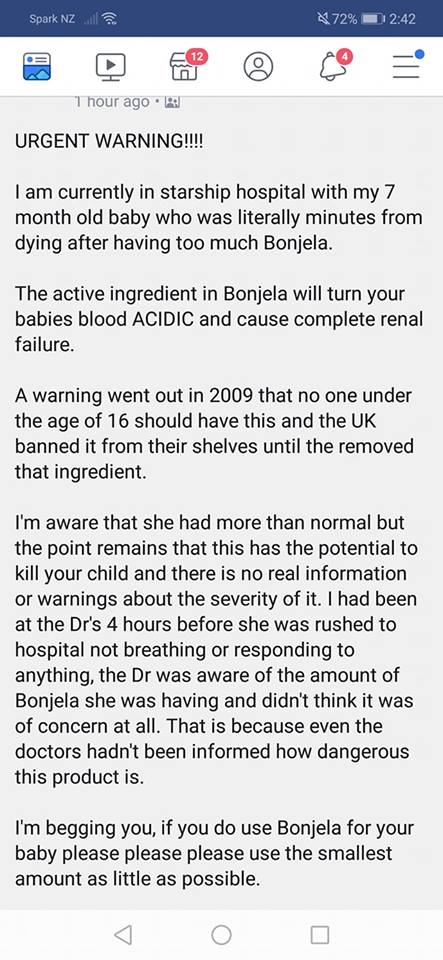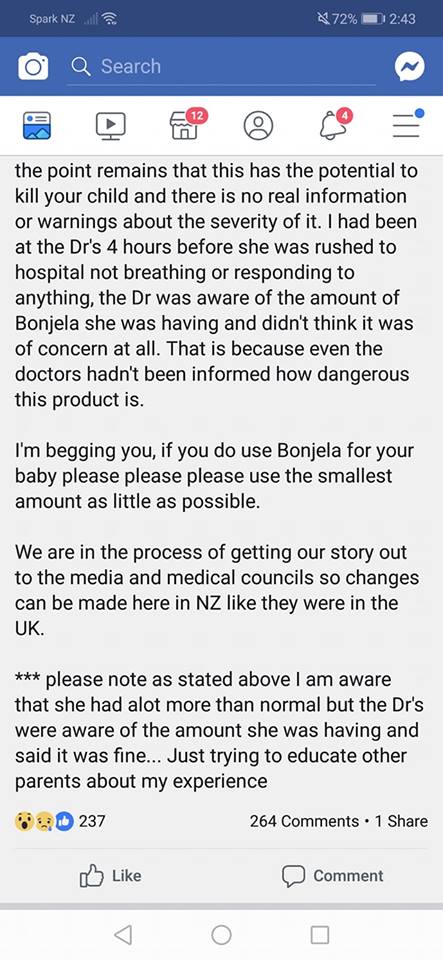 'I'm begging you, if you do use Bonjela for your baby please please please the smallest amount as little as possible and please share to warn other parents!'