This post is gaining a lot of attention, maybe for the fact that it's so unashamedly honest. Something that most of us are sadly lacking. Ask yourself if this was a picture that you took, would you post it or insist on taking a new picture from a more flattering angle?
Not Jordan she posted the photo on Instagram with the following statement.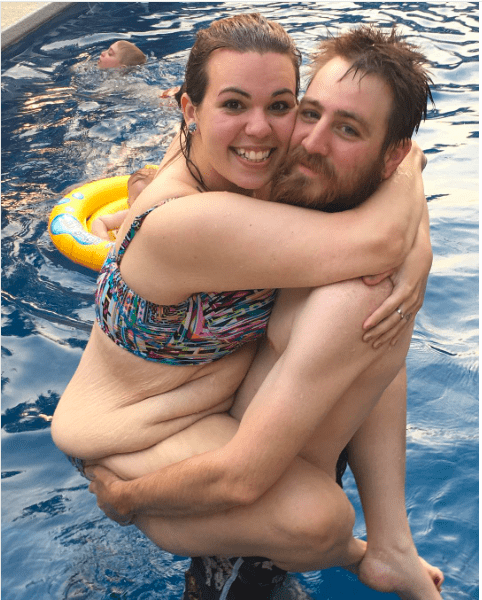 "The excess skin is real, but that's what you get when you've lost 130lbs. Anyways, this post isn't about my skin, it's about the fact that my husband can pick me up!"
Repost and support Jordaan for her courage in owning her truth.