A heart wrenching video is going viral this week showing a Tennessee wife sing the song "Amazing Grace" to her dying husband for the last time.
Danielle Gibson is a mother of four from Lebanon, Tennessee who was forced to say goodbye to her beloved husband Tony on January 30. Tony was only 33 years-old, but he had been battling a painful illness for months. All he wanted was to hear his wife sing for him one last time.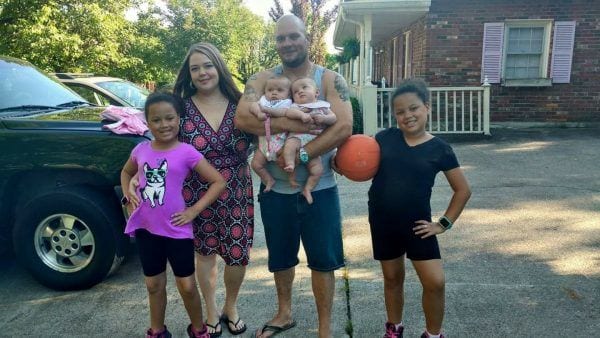 Tony first started experiencing memory loss in December of 2017, and nobody knew what was going on at first.
"He would get so confused I would have to label the rooms in our home," Danielle recalled. After months of medical tests, doctors at Vanderbilt University Medical Center in Nashville finally diagnosed Tony with Creutzfeldt-Jakob disease.
This rare disease is more commonly known as the human form of mad cow disease, and it is caused by coming into contact with tissue that has been infected, such as eating contaminated meat. There is sadly no cure for the disease, and most people who get it die within a year.
Danielle stood by Tony and took care of him until he had to be moved to a nursing home. Three days before his death, Danielle stood by his bedside and sang "Amazing Grace" to him. Tony's eyes were locked on hers as she sang, completely transfixed by her voice.
Though she misses Tony dearly, Danielle is glad that he is not suffering anymore.
"Tony has always been so strong," she said. "He fought a damn good fight. Our hearts are broken but we take comfort in knowing this fight is over."
Watch the powerful video below.