When 4-month-old Jonas Gutierrez from San Antonio, Texas,was forced to wear a helmet after being diagnosed with Plagiocephaly, his family didn't want him to feel any different from the rest of them, so they came up with the sweetest way to show their solidarity – they all decided to wear helmets too!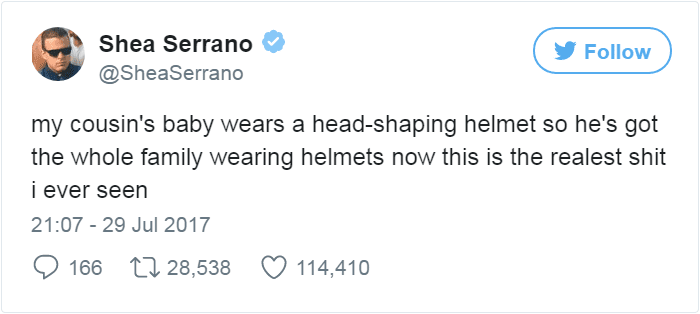 Otherwise known as flat head syndrome, Plagiocephaly occurs when the skull plates fuse incorrectly. "He had an oversized head in the womb, and he sleeps really well, but he sleeps on that one spot," Gary Gutierrez, Jonas's father, told ABC News. "He was constantly sleeping on it so it just kept getting worse."
Doctors fitted the Texan baby with a helmet to reshape his head which he's required to wear for three to six months.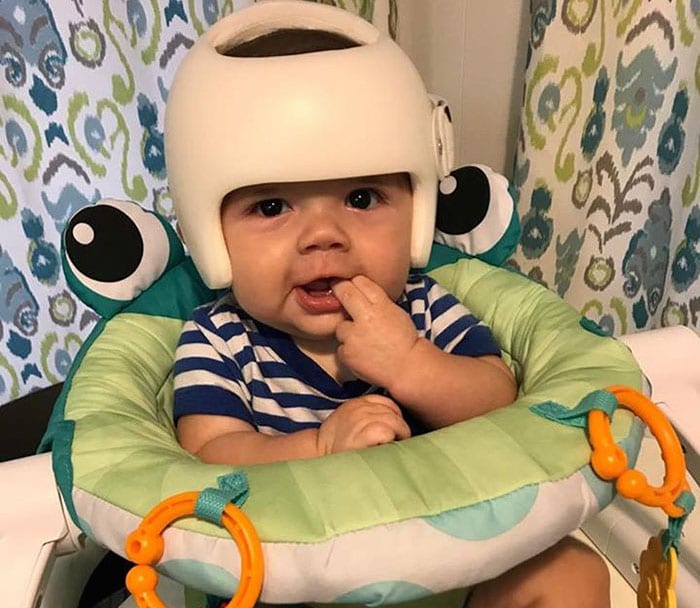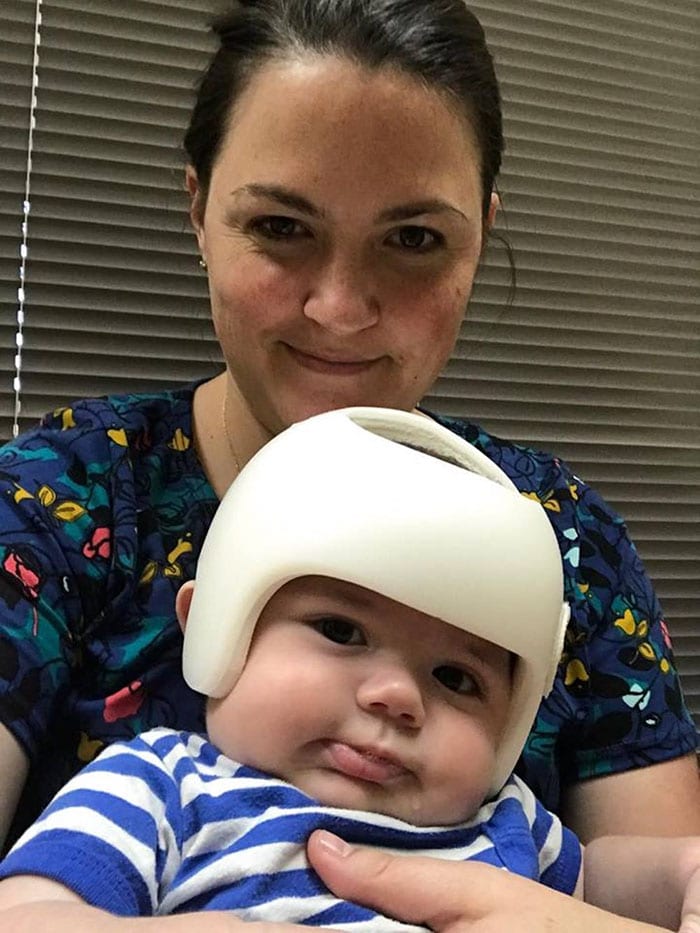 When Jonas returned home – helmet in tow – his three-year-old sister decided she wanted to wear her bicycle helmet so that he wouldn't feel alone with his condition.
"She's like, 'Hey! I have a helmet too and daddy has a helmet,'" mother Shayna Gutierrez, 31, told ABC News. "So she just got excited and went and dug them all out."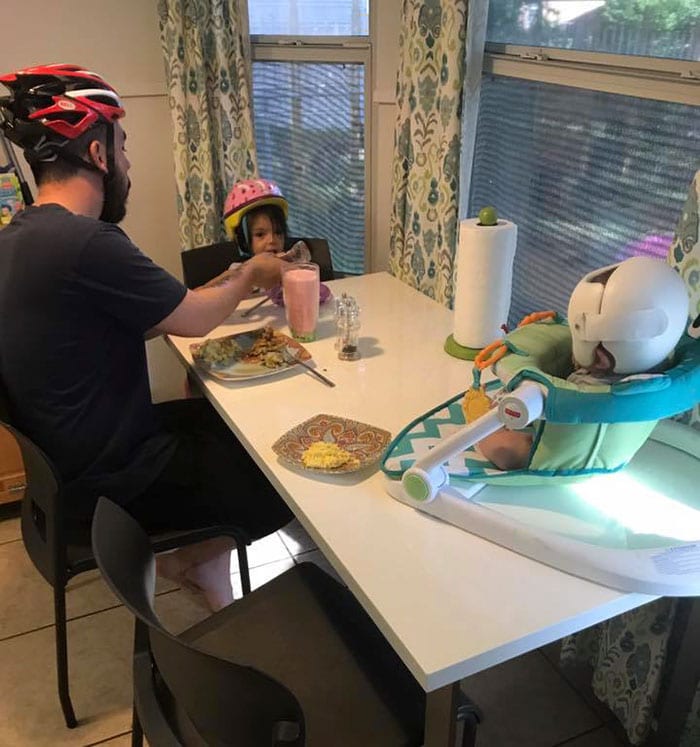 Positional plagiocephaly reportedly affects around half of all babies under a year old in varying degrees, with prematurely-born children being the most at risk.
It is an entirely aesthetic condition, with no significant medical consequences and can usually be solved fairly quickly if treated early on when a baby's skull is not yet fully formed and therefore can be reshaped.
One thing's for sure, people are loving it!!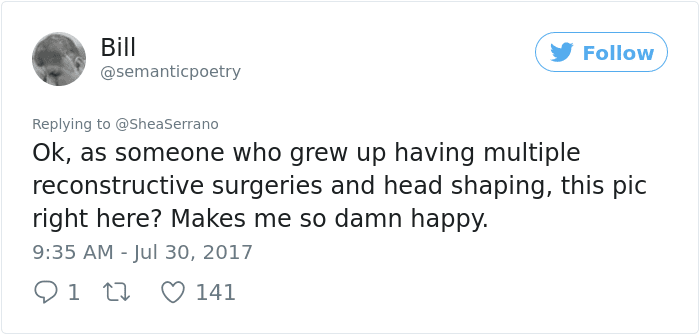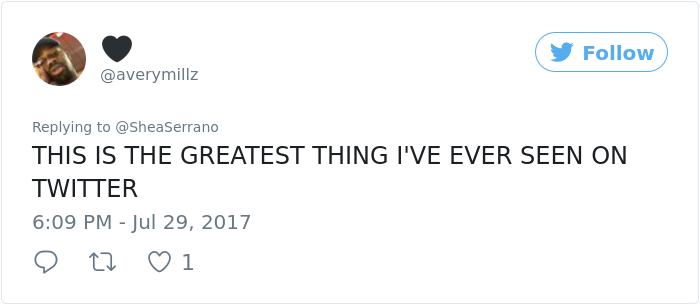 Like what you see? Click here for more quality content from Smag31!