To those who keep commenting and messaging trying to blame vaccines for our sons death- stop.
Initially I had not wanted to explain the detailed circumstances of his death because of my guilt and the fear of condemnation from others. But I will not allow anyone to try and place blame where it does not belong.
He was last laid down to bed with this blanket made by his great-great grandmother, and one other blanket, a grey one he had been attached to since birth.
He was found with his head in it. He had pulled it through the crib rails somehow and gotten himself stuck in it.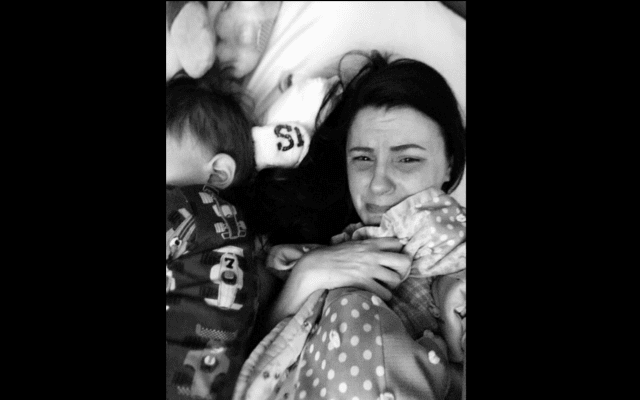 You never think it will happen to you.
You never think it will be your baby.
Please do not put your babies to bed with a blanket.
Please.
He was 7 months old, I thought because he was crawling, standing on his own, and climbing, that he would be fine with a blanket.
This is the face of immense, unfathomable grief, the face of longing, of heartbreak, of self inflicted GUILT.
I will NEVER stop feeling responsible.
I will relive this for the rest of my life knowing EXACTLY what I could have done differently.
Please share and learn from my world shattering mistake.