The casinos are deserted and thousands of hotel rooms are empty. But when the city needed space for a temporary homeless shelter, officials chose an outdoor parking lot.
Las Vegas, gripped by the coronavirus, needed space for a temporary homeless shelter, officials chose a location that does not have walls, or even a roof: an outdoor parking lot.
The City of Las Vegas opened the shelter, on the upper floor of a convention center parking lot.
Medical students from Touro University, wearing protective gear, have been tasked with screening each homeless person for coronavirus symptoms before they enter the parking area, which has been partly covered with blue mats and closed off by metal barriers.
More than 50 volunteers laid out 24,000 square feet of carpet for the homeless to use as sleeping mats, which have been spaced six feet apart to abide by social distancing protocols, said David Riggleman, a spokesman for the City of Las Vegas boasted. The shelter also has portable toilets and washing stations.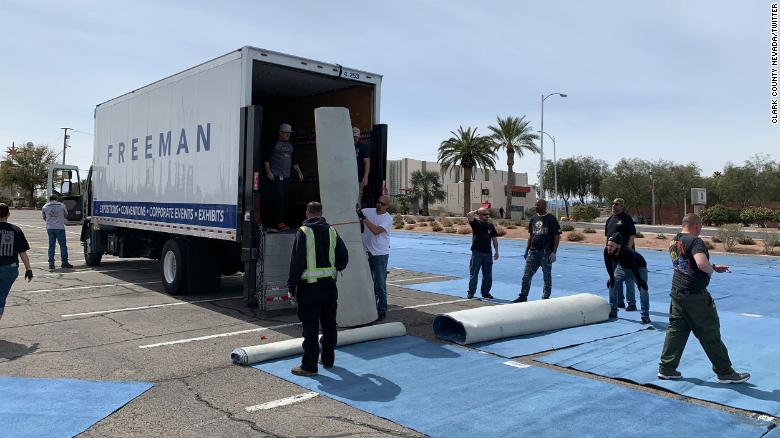 On Sunday, the amount of homeless people seeking shelter at the facility grew to 117.Officials decided to swap out the carpet for concrete floor, and painted white boxes six feet apart from one another for homeless people to sleep in. The hope was to enforce social distancing, and prevent further spread of the coronavirus.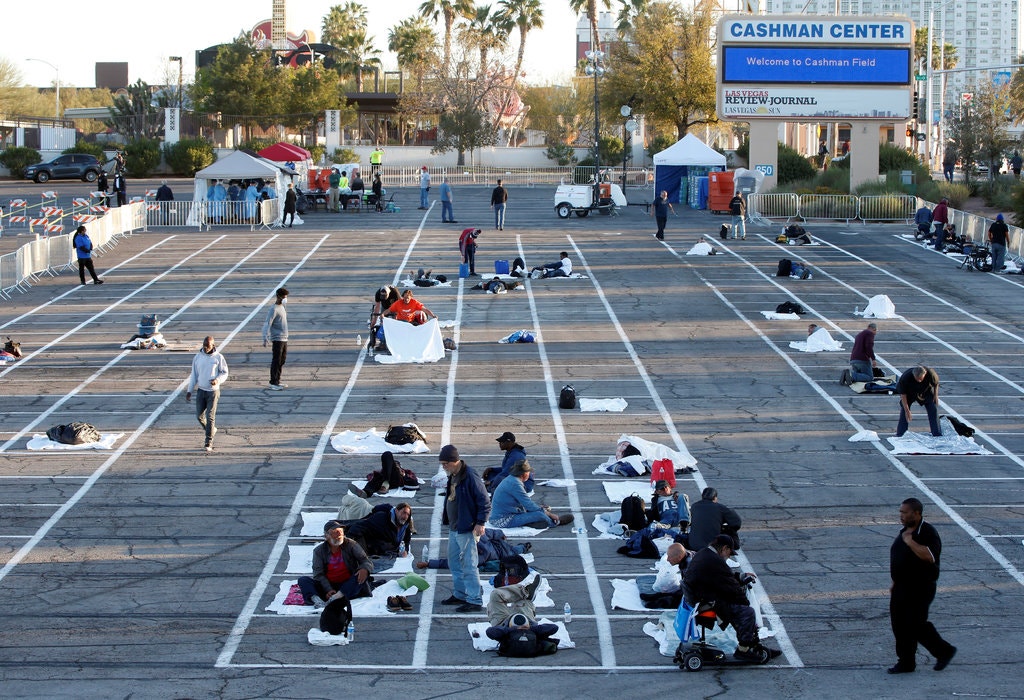 "It was a logistical heavy lift," said Mr. Riggleman, describing the effort, which was accomplished with essentially a day's notice. "That was a lot to pull together in a very short amount of time."
This is truly shocking and disgusting. Las Vegas you should be ashamed of how you are caring for the most vulnerable in our society.