I done this to myself he's claiming 😡😡 this is just my face by the way! 😡😡
My hair had that much blood in it that three bottles of conditioner went through it and didn't take the knots out, its matted like dread locks.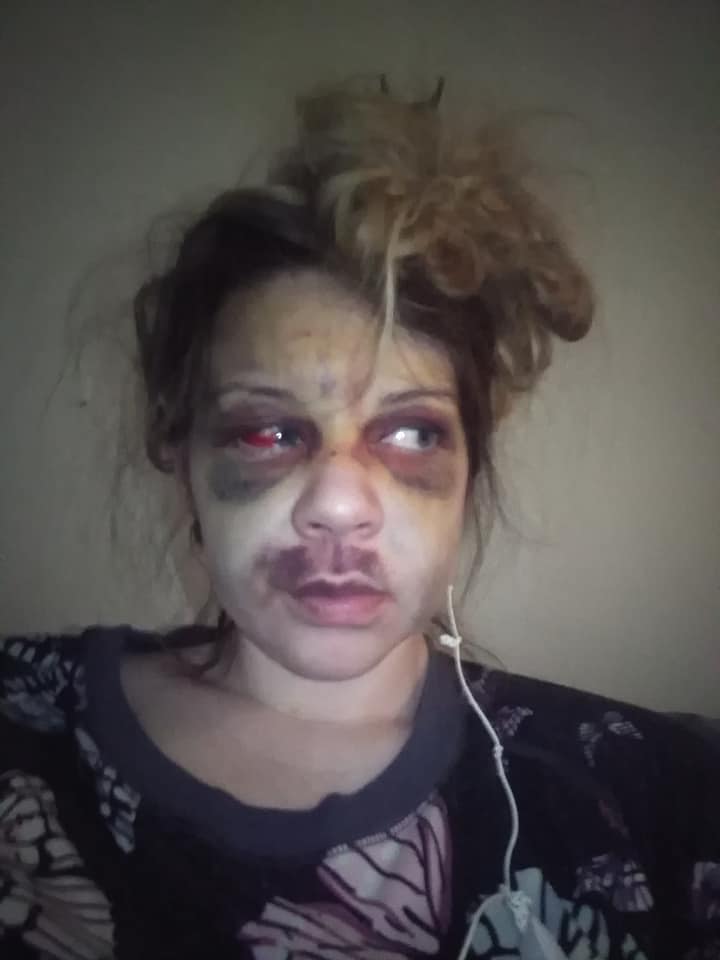 Whilst I barricaded me and my son behind the bedroom room door, he rang my dad/police ect…
Then I could see it wasn't tears but blood running down my face and body.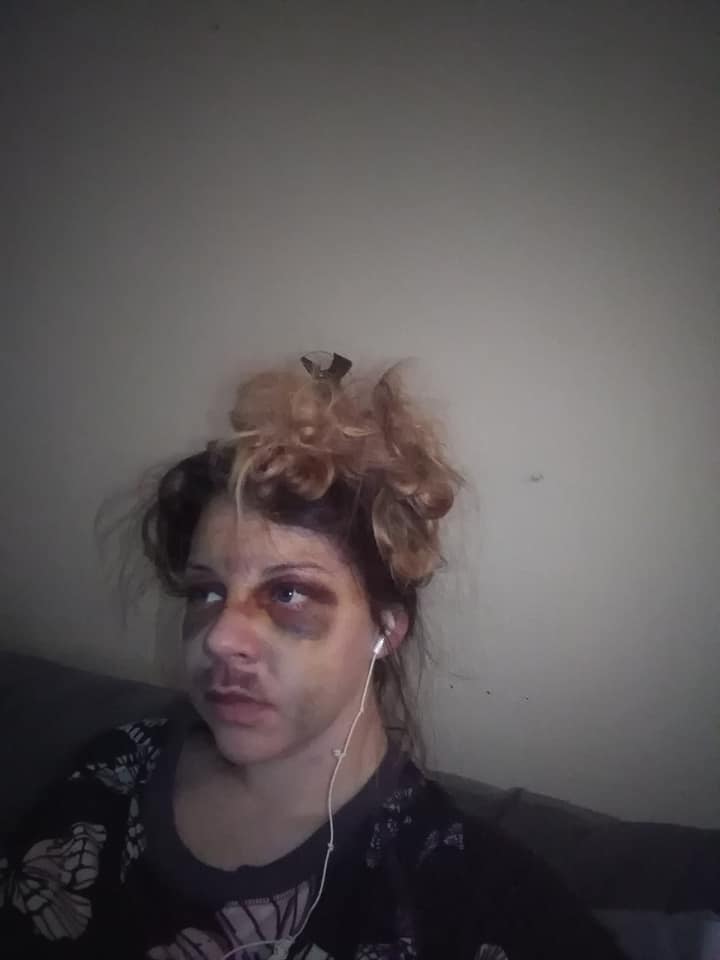 He tried to fkn kill me! How can he be allowed out? Just don't know why did he did this to me😭
I can't put a brush through my hair its usually down to my bum, I'm going to have to cut it!!!!!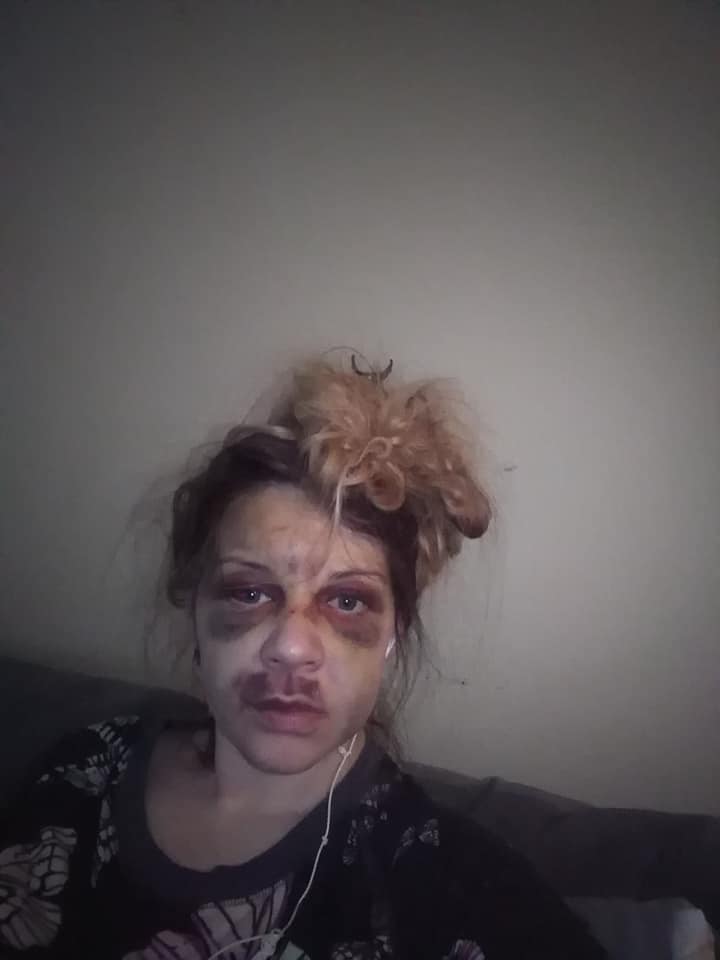 The psychology behind domestic violence is horrific. I hope this lady and her family get support, help and justice. Share to bring light to her story and the story of many abused women!