The two-piece pictures Helen Flanagan posed for on Thursday showed off her incredible figure and surgically enhanced assets.
She is currently on holiday with her three children, Matilda, eight, Delilah, five, and Charlie, five, at the Wyndham Grand Crete Mirabello Bay hotel in Greece.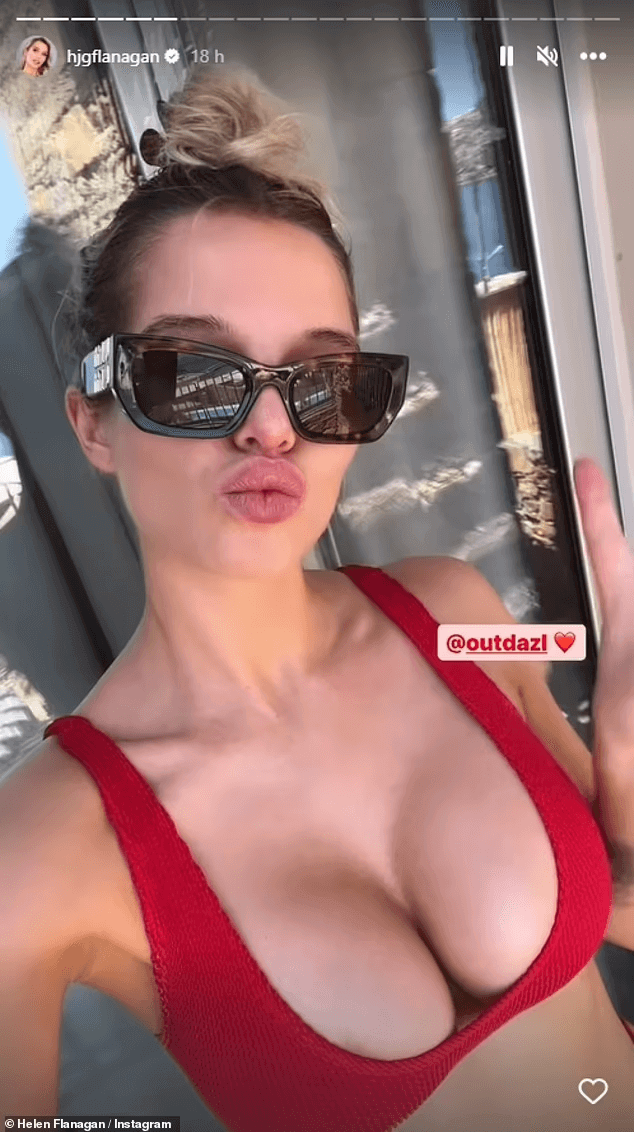 In front of a camera, she announced, 'I love this bikini, I wore it last time I was breastfeeding Charlie,' before tagging the brand OutDazl.
Besides showing off her washboard abs, Helen also posted a photo of herself relaxing with a drink in the shade with a sleeping Charlie.
She shared adorable snapshots of herself with her children as she expressed her disbelief that her eldest is due to start school in September.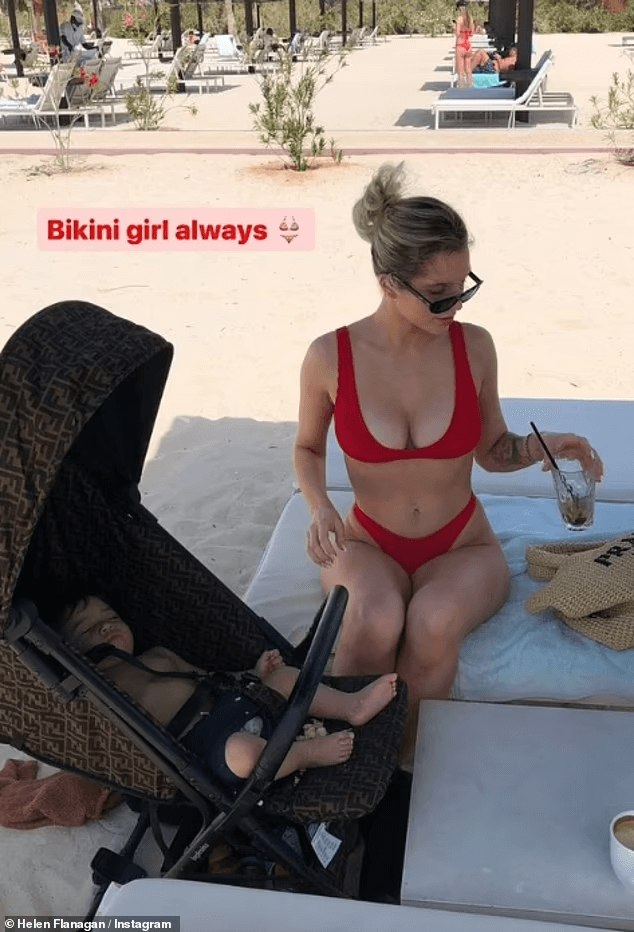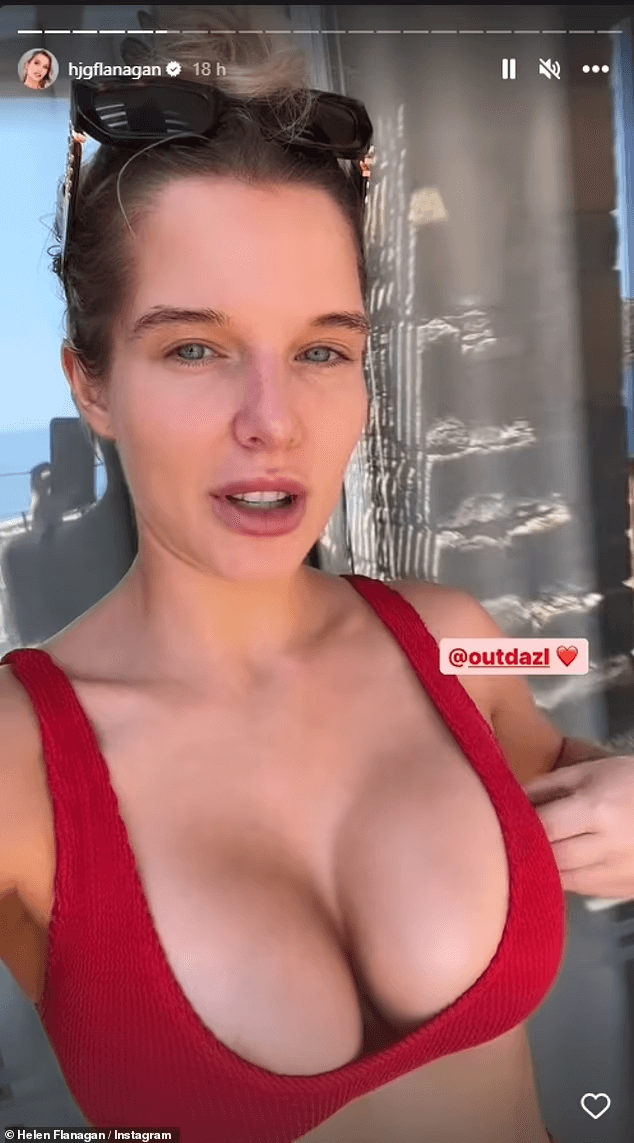 Helen captioned the sweet snap: 'Can't believe my big girl is going to be in year 4 in September, the one that made me a mummy. Special memories before she goes back.'
'Felt like Greece was just right for our holiday, flight isn't too far, weather is stunning and I love this hotel as it's luxury but child friendly,'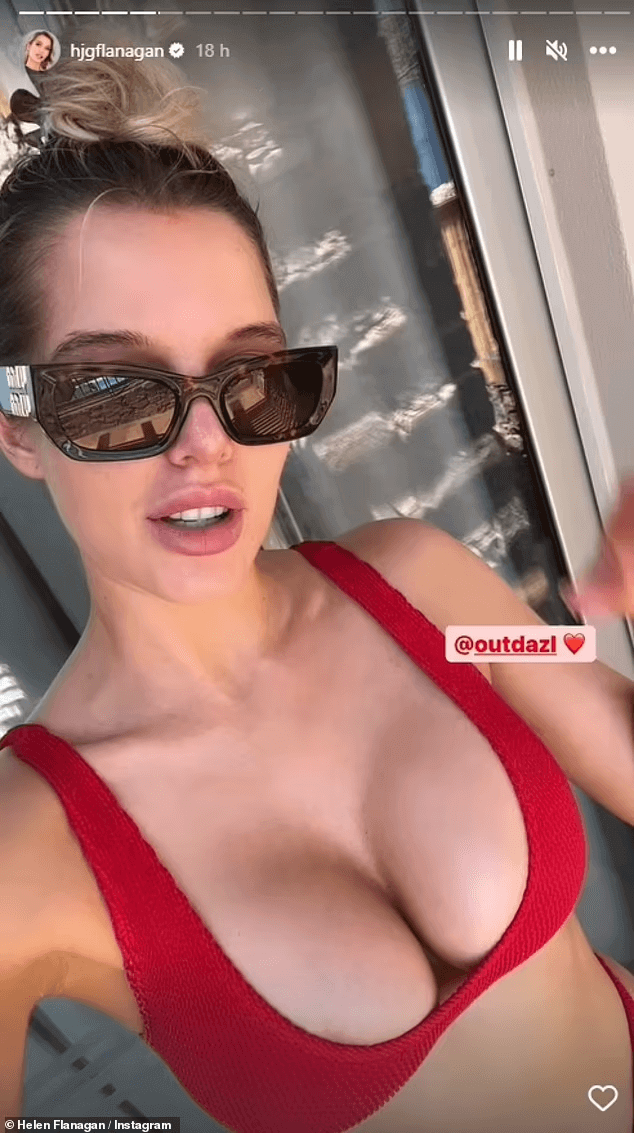 Read next : 
About Helen Flanagan :
Helen Flanagan is an English actress. She is best known for playing the role of Rosie Webster in the ITV soap opera Coronation Street from 2000 to 2012; she reprised the role in 2017, before going on maternity leave on 8 June 2018.