The ExCel centre in London, with the capacity to treat 4,000 patients, is being set up with the help of the military.
Rows upon rows of cubicles hastily being erected at the ExCel centre in the capital's Docklands reveal the expected scale of the explosion in numbers of COVID-19 patients.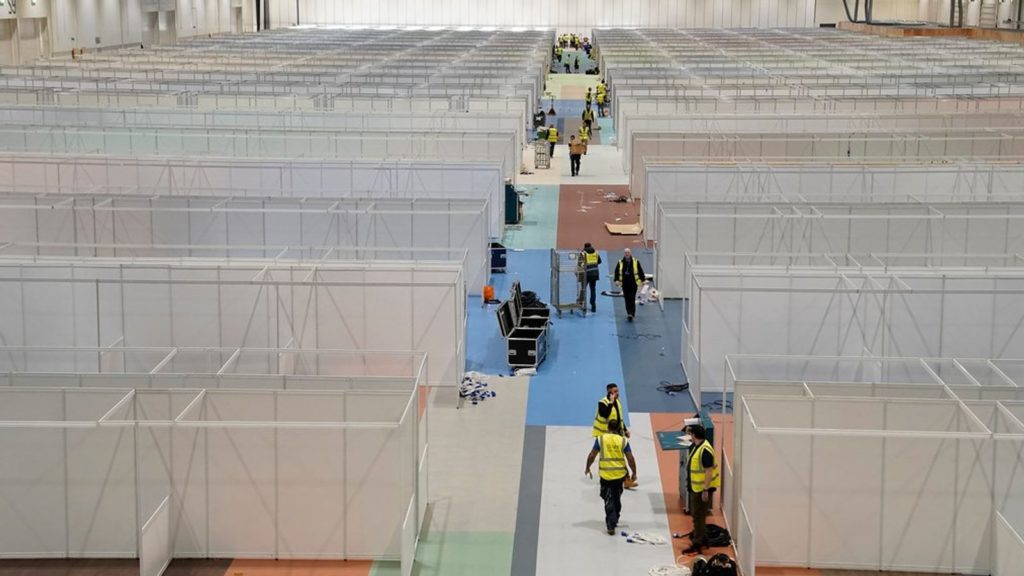 The site, which usually hosts spectacles and conferences, is being converted with the help of soldiers and trade contractors.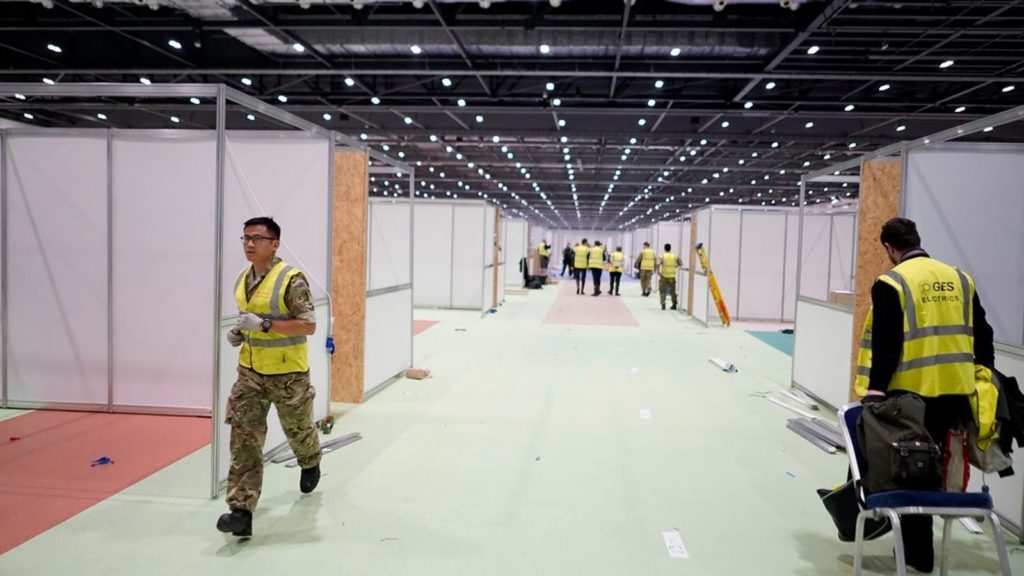 The site will have the capacity to treat 4,000 patients