Lynn Seigenberg, had spent nine years trying to conceive, was horrified to find out the babies were at risk of a rare syndrome.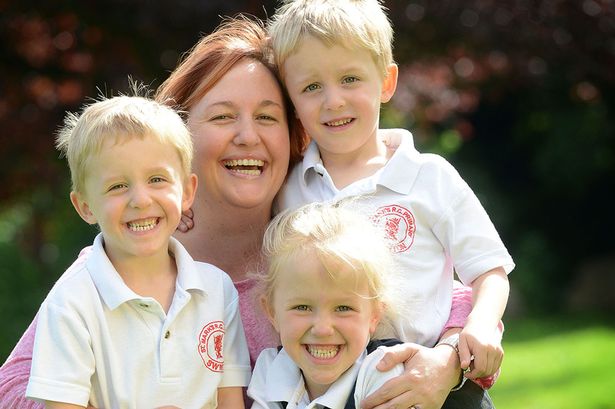 For one proud mum, the start of the new school term marks a day she thought she would never see.
Four year-olds, Ethan, Logan, and Lexie are all beaming with health. But during her pregnancy Lynn was advised to abort two of her three babies, reports the Manchester Evening News.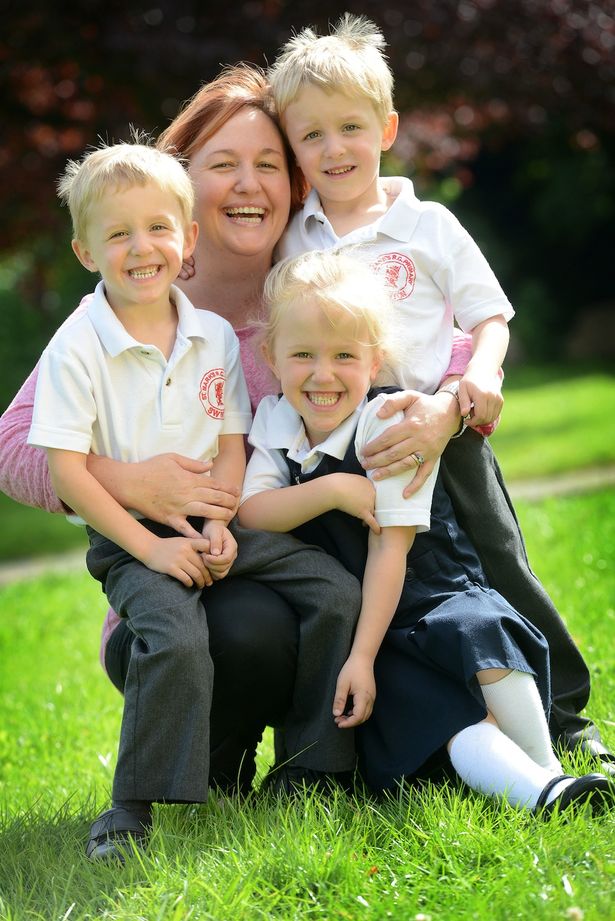 She was told she was at risk of twin-to-twin transfusion syndrome (TTTS), a life-threatening condition which can occur in identical twins sharing the same placenta.
"I was shell-shocked and very scared when told to abort two of my children. I was also disappointed with the professional consultant that had that view.

"How can a mother choose which of her children lives or dies? In the end our personal instinct kicked in. We had no medical proof that anything was wrong, but the consultant considered the risk higher because of my history."
Lynn and her husband Leon insisted they should keep all three – and against all-the-odds they were born healthy.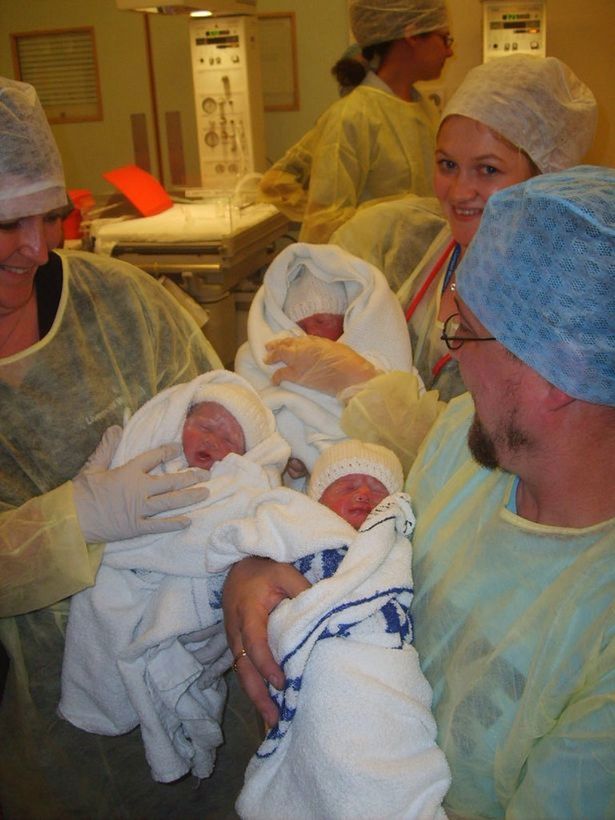 We are all very excited about the children's first day at school.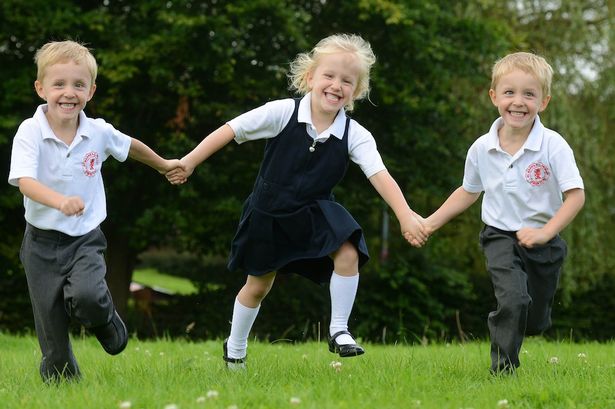 HT:Mirror