Heartbreaking photo shows the moment baby Harry died in his mum's arms after his body doubled in size, ravaged by meningitis.
The baby boy passed away just one day after he was diagnosed with the deadly brain bug, having appeared to have a common cold.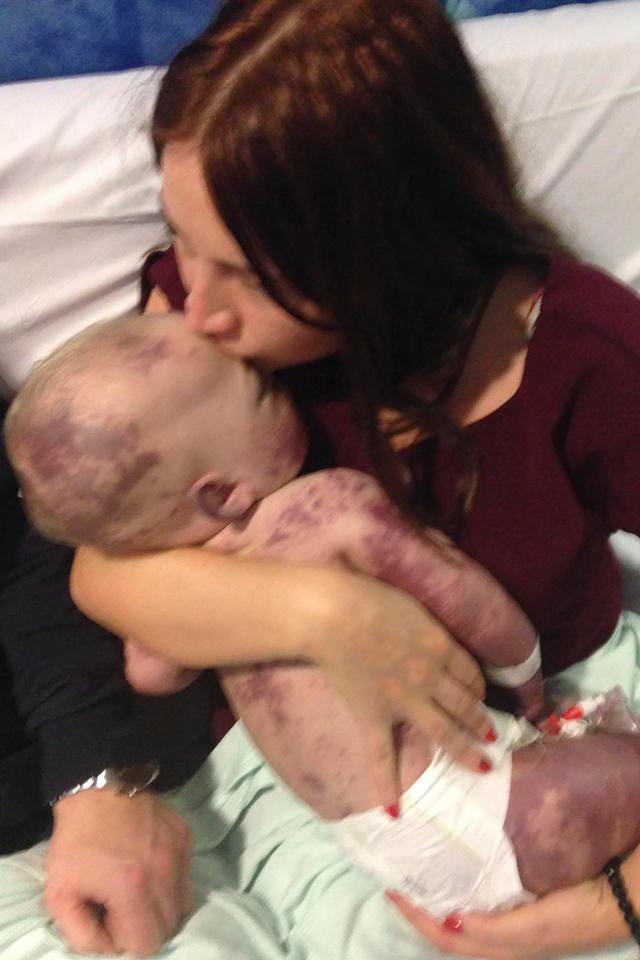 The family have shared the photo in hopes to raise awareness of the disease that made their son unrecognisable, parts of his hands, fingers, feet and legs turned black and stiff, the result of blood poisoning.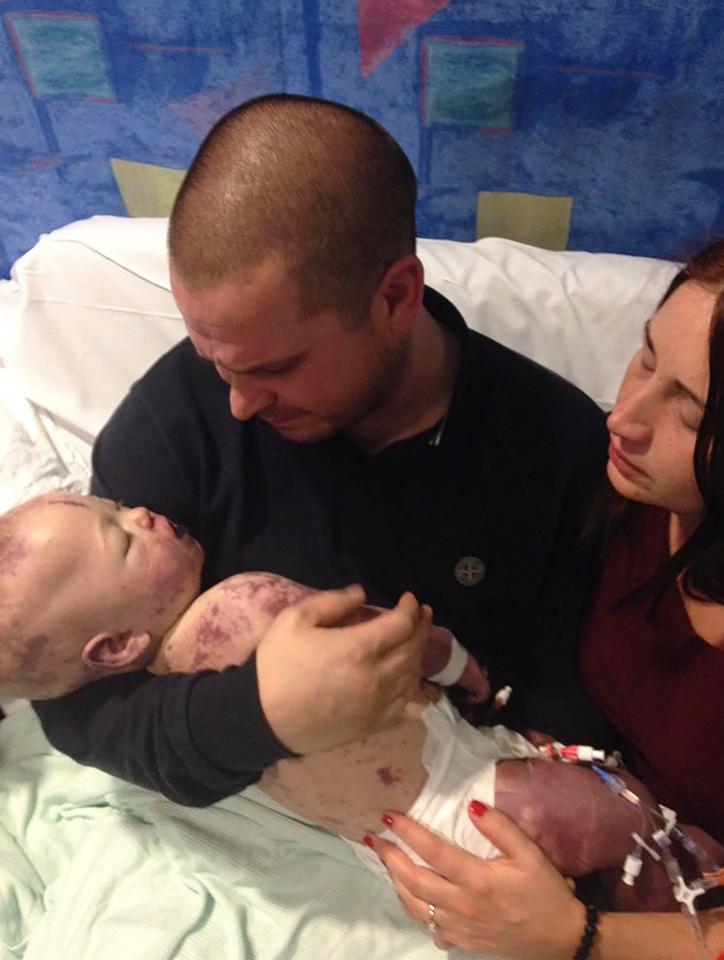 The family hope to protect other children suffering the same fate by raising awareness of the importance of parents vaccinating their babies against meningitis B.
"The reason we released the pictures is because people don't realise how brutal meningitis can be.

"Meningitis ravages them before your eyes. It's unbelievable what it does. It eats you away.

He looked unrecognisable. The rash was black, he was swollen and then we were told his kidneys weren't working. He just doubled in size.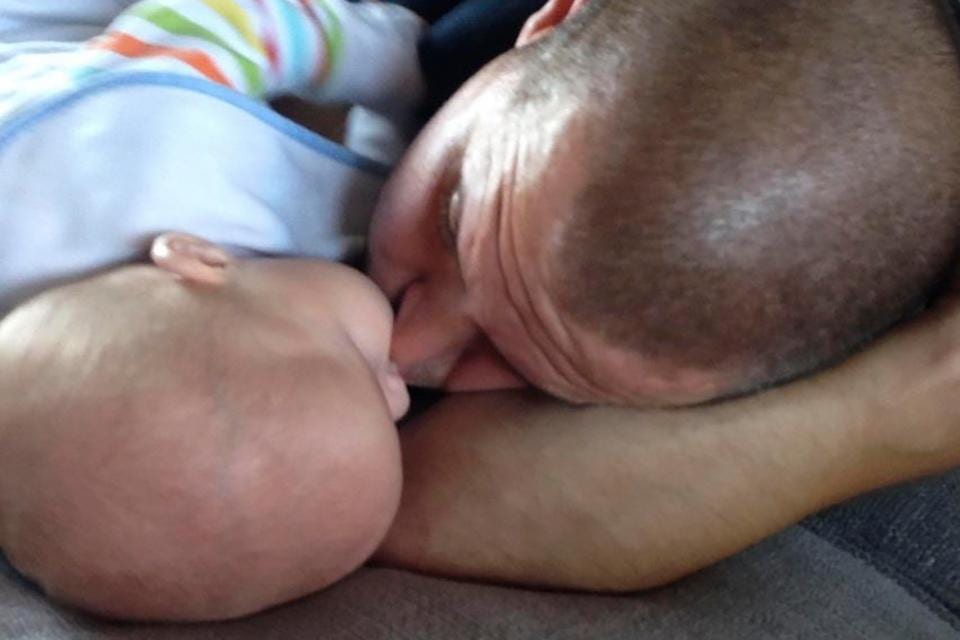 "We find it hard every day. You can't describe the loss of a child. There is nothing else like it.
"It was surreal. The weeks after are hard to remember.
"It was my worst nightmare come true. It feels like I've been in a parallel world after his death.
"Your whole perception on life changes."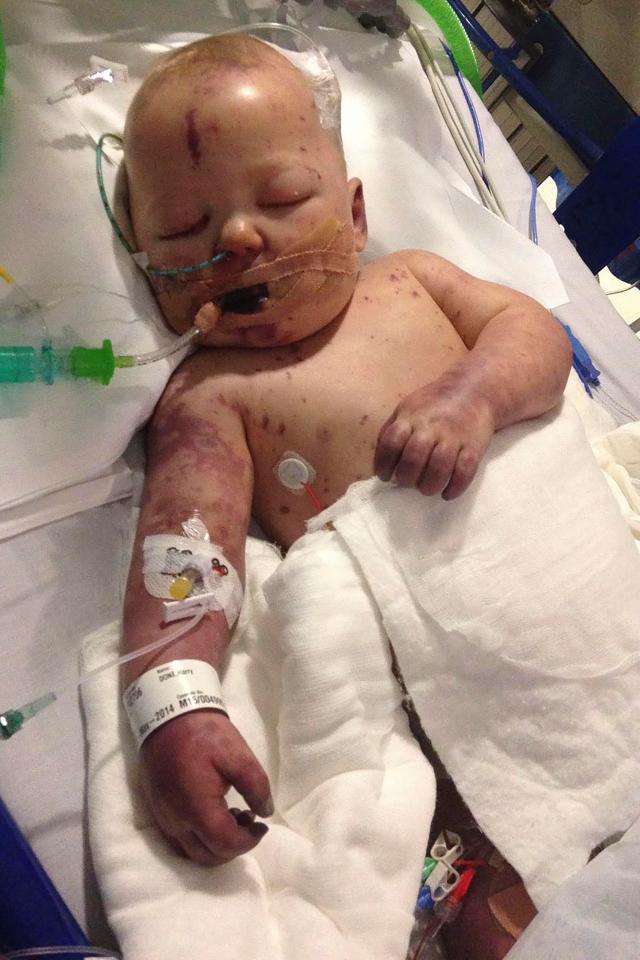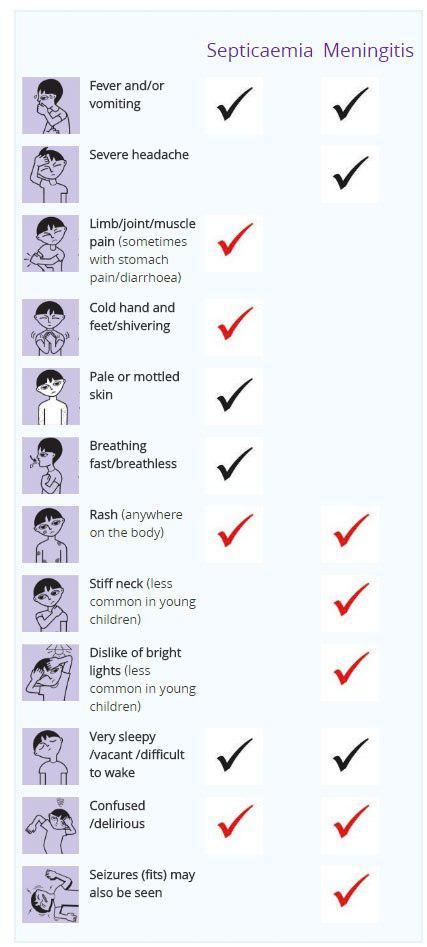 The parents were paying for their wedding when they got a call from John's daughter, Shelby, 19, on February 19 last year telling them that Harry wasn't well and that they needed to come home.
At first the couple thought that it was just a bug but after returning home they immediately called an ambulance after seeing the state that the eight-month-old was in.
When the ambulance arrived they gave him antibiotics to attack the meningitis and put him on oxygen. He was later taken to hospital where he died that night at 8.32pm.
"As soon as I walked in I had a gut feeling. I was overwhelmed with worry. I didn't even pick him up I just panicked and rang for an ambulance.

"When they came they gave him a shot of antibiotics, which attacks the meningitis, and put him on oxygen. We knew he was seriously ill.

"Then the rash started to appear. He was covered from head to toe in septicaemia.

"They were trying to stabilise him and then I just remember the doctors saying they needed to put him to sleep but I didn't want to because I thought I was never going to see him again.

"I knew he wouldn't wake up, he was looking in my eyes and I told him I would be here when he wakes up."
The parents were told that his brain had swollen and that he was brain dead. They were given the option to leave him on the machines but it would put him at risk of having a heart attack.
Louise said: "We didn't want him to suffer anymore.

"We had a priest come to bless him and then they took him off the machines and we held him. That was the moment he passed away. He passed in my arms."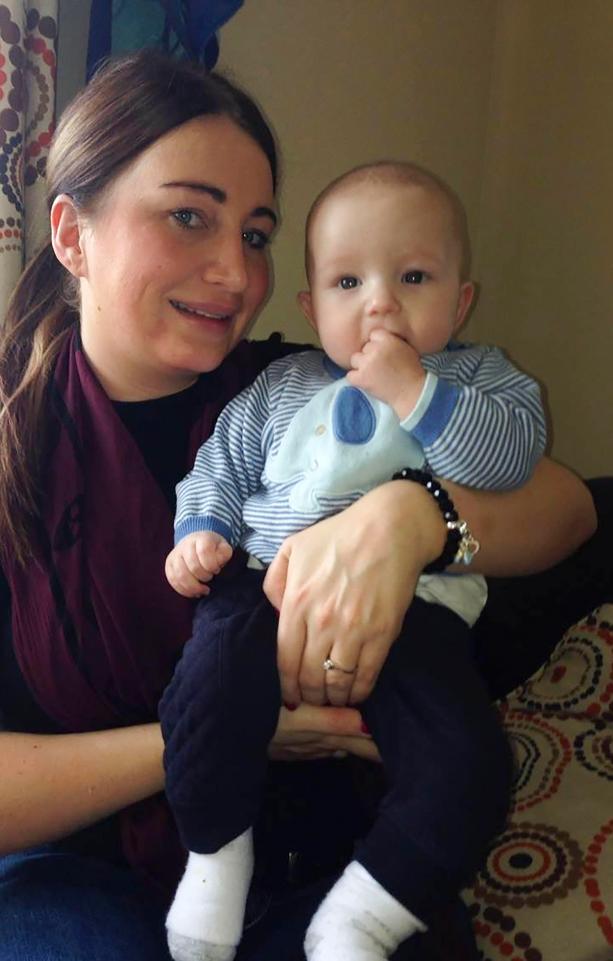 Share to warm parents of the signs of meningitis, you might save a family this heartbreak!