This year for Halloween, people are carving pineapples instead of pumpkins.
You might think this is odd, but the tropical fruit actually appears to be scarier than the classic carved pumpkin, which is why people are opting for it, despite tradition.
In the past the most complex argument there's been about pineapples is whether they belong on pizzas or not (they don't), but now there's a new debate to add to that very short, boring and, quite frankly, soul destroying list.
People are carving pineapples instead of pumpkins, this Halloween.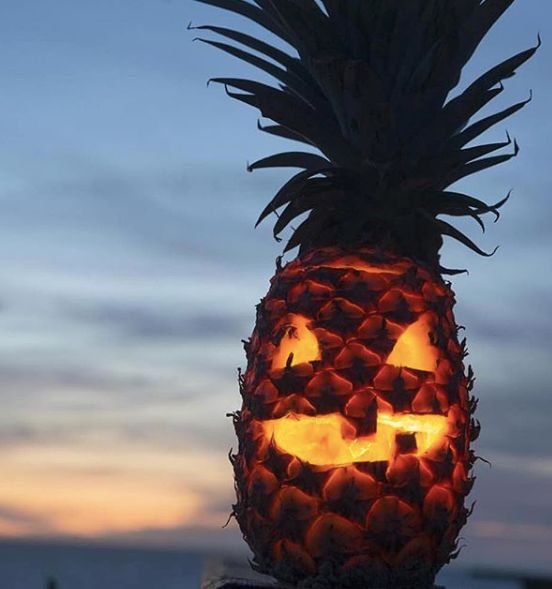 There's something fairly terrifying about the spiky fruit, paired with the unmistakable Sideshow Bob hair style.
They look scarier than pumpkins, but there are some cons to the new option.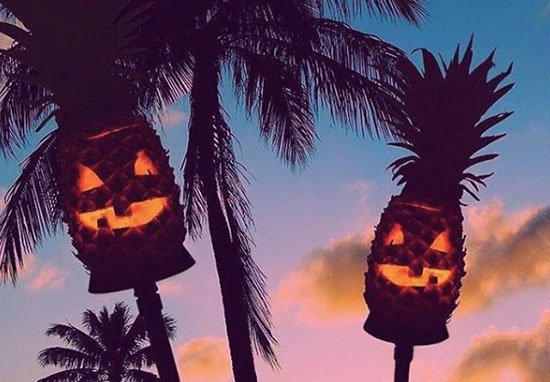 The spikes of the pineapple (wtf are they for, anyway?) make holding it steady so you can carve with your knife fairly painful.
The classic pumpkin Jack-o-Lantern also has its downsides, though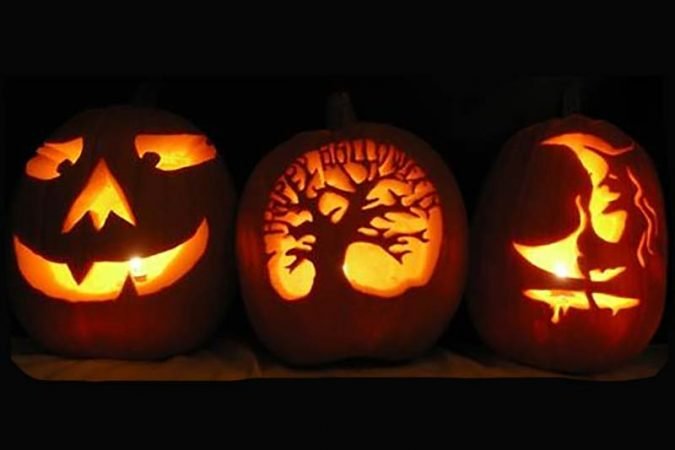 Despite its smoothness, which clearly helps get you that lit AF carve, the inside reeks out the house and is often thrown away; what a waste.
Just as an after thought, why are pumpkins still a thing? Who buys them to eat? Are they bought any other time of year? Get rid of them, I say.
There are some pros to using pineapples though, despite the spikes
1.) They look scarier
2.) They're much cooler
3.) You can eat the inside instead of throwing it away
4.) It doesn't smell horrible
Oh and of course you can make a cocktail!
Get the tropical goodness of the inside of the pineapple and make a Pina Colada for your Halloween party. Winner winner.
While you're at it make some pineapple rum cooler.
May as well make a pineapple mojito, too. And a pineapple cosmopolitan. Maybe a pineapple daiquiri? Throw some pineapple in a tequila sunrise too. F*ck it, get loads of alcohol and stick pineapple in all of it.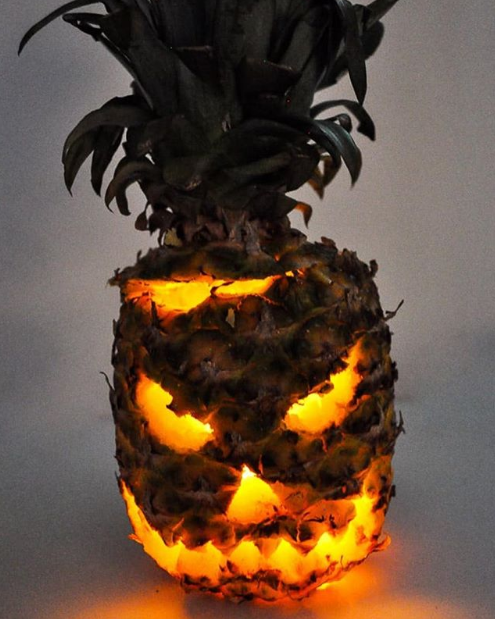 They'll also be like a cheap air freshener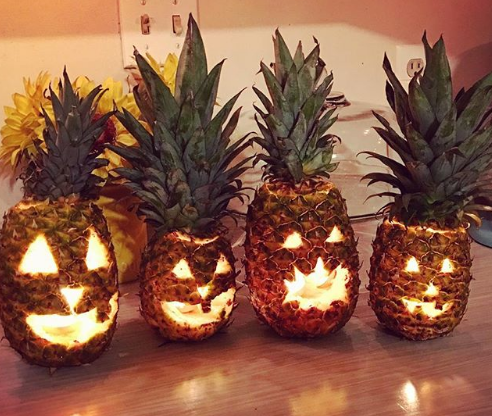 Pineapple? Smells delicious.
Burning candle? A classic scent.
Combine the two? Wow.
---