We've all seen optical illusions that make us feel a little uneasy – they do weird things to our eyes which can leave people feeling a little disconcerted.
This is no different – on the face of it, there's just an little girl pictured in a park with a cute clip in her hair and a cosy scarf on. But wait… her legs look so teeny and thin.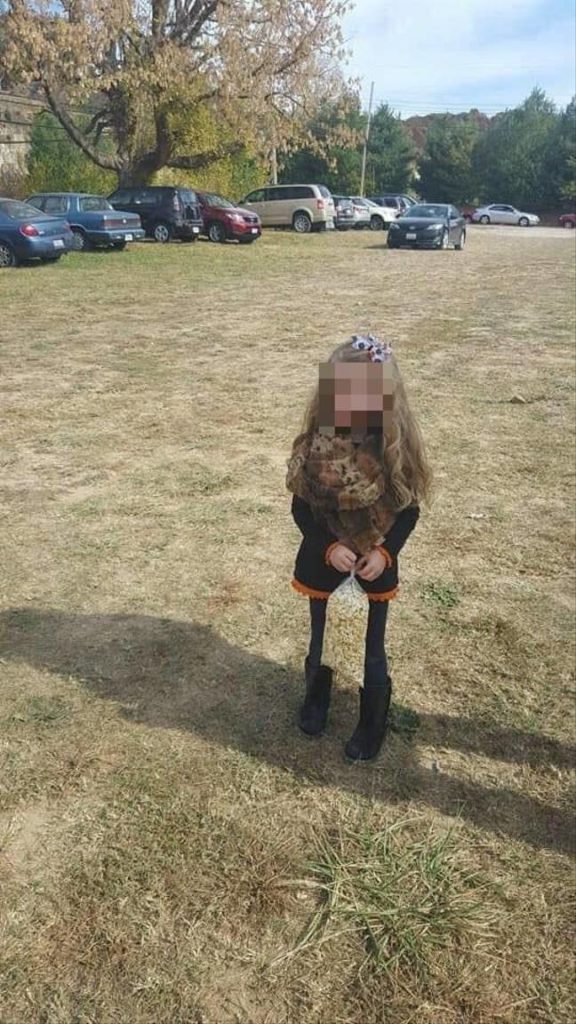 That's when you realise she's actually holding a pretty big bag of popcorn which blends in almost perfectly with the dried-out grass beneath her feet. 
The picture has been posted on Facebook and so far it's received over 230,000 shares with 46,000 reactions and 37,000 comments. So it's pretty clear that people have been left baffled, just like we were.
Responding to the image, one person wrote: "Holy s***, this pic messed me up for a second, haha. Low key scared the crap out of me, haha."
Another added: "I thought her legs were like that and was about to call you mean til I zoomed in and took another look."
A third understandably asked: "Why is the popcorn so invisible at first?"
It's a given with this picture – once you've seen the popcorn, you can't unsee it.