A 12-year-old girl whose rapist walked free from court has spoken of being "devastated" in a powerful letter published by the daily record.
Cieslak, now 21, was controversially given an absolute discharge after claiming the 12-year-old had been an "active participant" in sex with him.
Silent until now, the young victim, who can be named only as Catherine, says she believes her attacker had sex with her while she was unconscious.
"The guy Daniel said he didn't know my age. I can barely remember that night.

"I have flashbacks, images ever since.

"I had passed out in the living room then I remember him picking me up, and then wakening up in a bed.

"It was said that I consented but how can someone consent when they can't even talk?

"Before this happened, I was confident, happy, always had a smile on my face without trying. And now I fake a smile.

"I suffer from anxiety, depression, I take tablets to help me sleep. I even tried to commit suicide because I was barely holding it together.

"I have had a lot of low points. Then I found out he pled guilty and I didn't have to go to court.

"My family and I celebrated.

"Then he walked free, nothing at all. I was devastated."
The letter is published today with the permission of the girl's mother, who can be named only as Christine.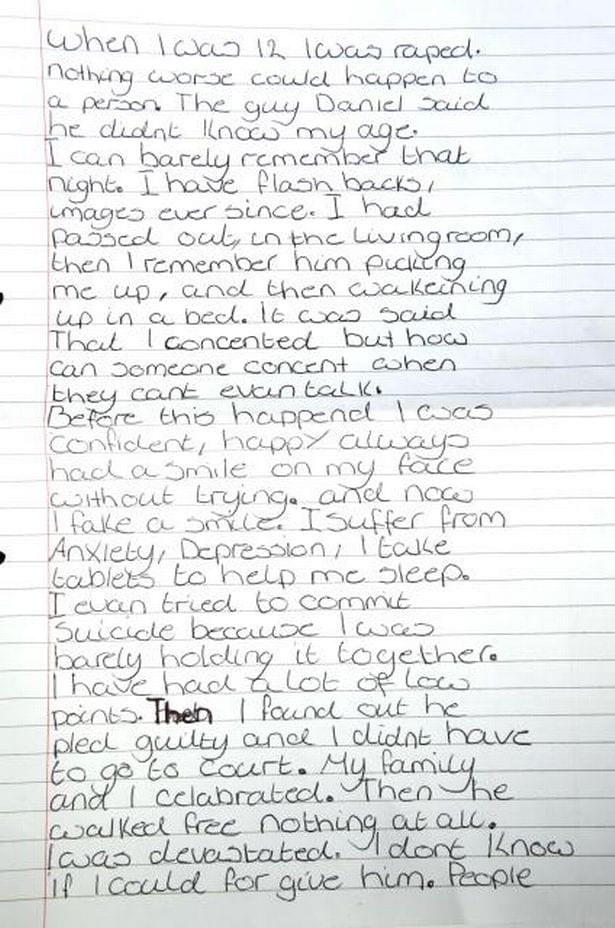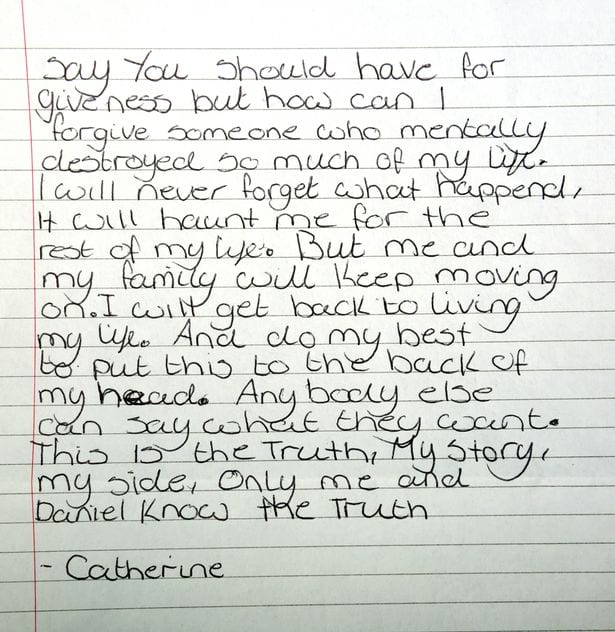 How can a man who pled guilty to a charge of raping a girl under the age of 13 at the High Court in Glasgow in February walk free?