I'll never forget the faces of the nurses who followed me into the bathroom after delivering each baby.
That moment when I was so vulnerable, so tired, scared, shaky.
My swollen belly deflating, and my modesty long gone.
They treated me with such kindness and dignity.
For me, these have been moments of empowerment and confirmation that I have a real village to help me, even if just for that little bit of time in a bathroom, on a toilet, while a kind nurse shows me how to put an ice pad on my mesh undies.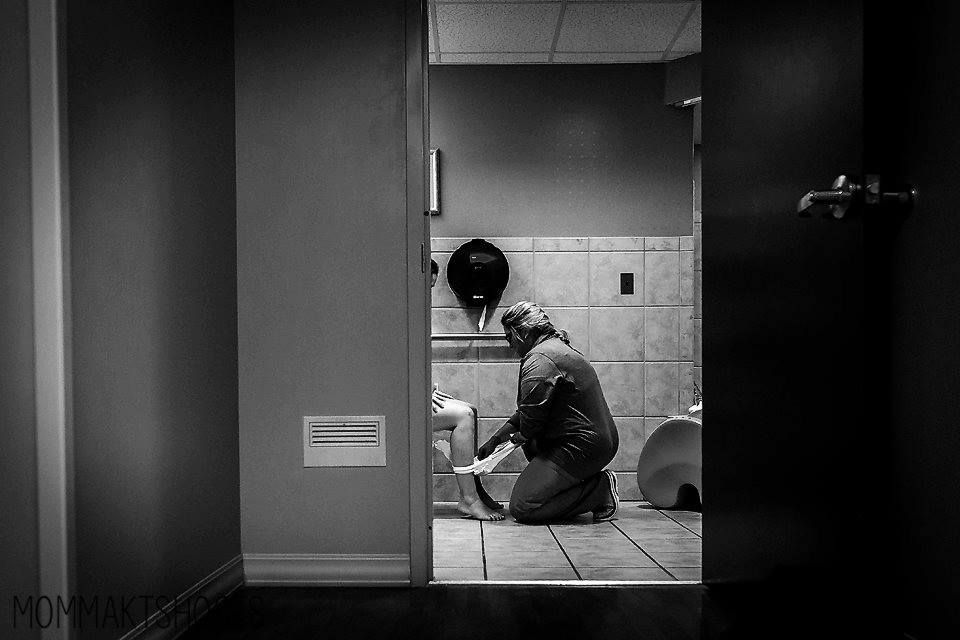 This photo by my friend MommaKT Shoots just takes me right back. Like, I can smell the Dermaplast. Let's hear it for the nurses and the doulas and anyone else who shows us how to make ice pad underwear (or helps with that first shower post c-section!)