Waiting for a payment from Universal Credit was 'the final nail in the coffin' for a single dad who killed himself.
Minutes before he took his own life on March 18, he posted a picture of himself crying in his car.
We came across this on social media.
This is the final photograph of Phillip Herron 34, crying in his car, literally minutes before he took his own life.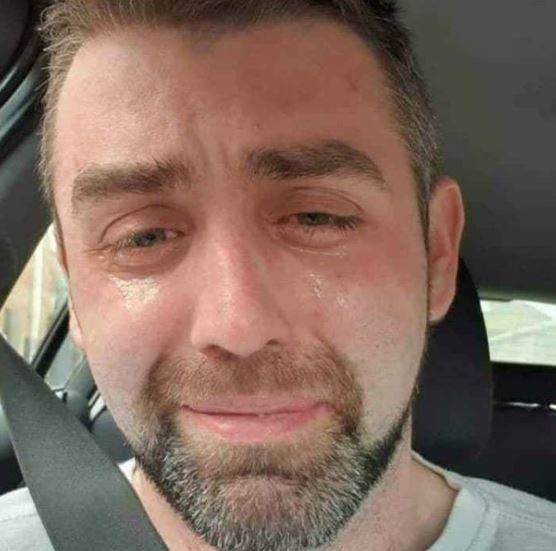 He was a single Dad of three young children, struggling with escalating debt of over £20,000 and was desperately waiting for a universal credit payment he'd applied for.
But it's paid in arrears, with a 5 week wait time.
That wait drove him even deeper into debt, and when he died he had £4.61 in his bank account and clearly couldn't see any other way out.

Like a lot of people, especially men, he kept all of this to himself, nobody else knew how bad things were getting.
The poor bloke even had to tell his children that Father Xmas hadn't come this year, and in his suicide note he wrote that they'd be better off if he wasn't there any more.

And now he isn't.

People don't take there one life suddenly. It's a build up, and this Governments failure to help him when he needed it the most wasn't the only thing that led to this tragic death.
But, when this decent man who'd worked and provided for his family right up until recently needed some help, why did it have to be so difficult?
People don't apply for universal credit if they're already flushed. They apply because they need it, and not in weeks or months, they need it now.

We can't let this happen anymore, look at him, it's heartbreaking and it really is 'there but for the grace of God'. That's me and you sat in that car.
We need to talk more. We need to be kinder. And we need to be a country that helps people when they need it the most.
If we were, he might still be here.
RIP ❤️ x