Veronica Partridge, a blogger, has caused a stir online after publishing a blog post about her decision to stop wearing yoga pants or leggings publicly because they cause men other than her husband to think "lustful thoughts".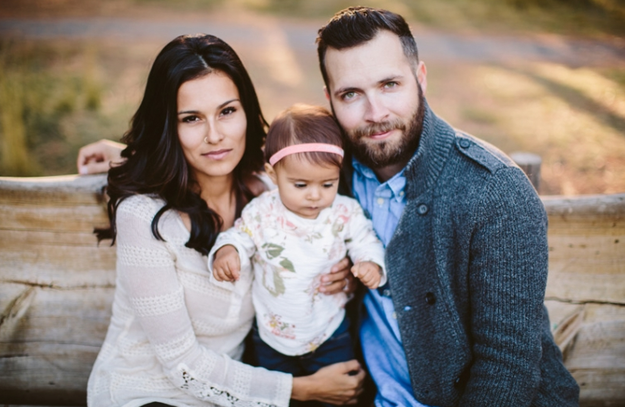 Here is the post that is causing all the fuss.
DISCLAIMER: Let me just start off by saying, I am in NO WAY trying to tell people what they can and cannot wear. What you wear is entirely your own choice. I am just sharing my personal story on why I chose to no longer wear yoga pants or leggings in public. 
For the past several months, I have been having a conviction weighing heavy on my heart. I tried ignoring it for as long as I could until one day a conversation came up amongst myself and a few others (both men and women). The conversation was about leggings and how when women wear them it creates a stronger attraction for a man to look at a woman's body and may cause them to think lustful thoughts. God really changed my heart in the midst of that conversation and instead of ignoring my convictions, I figured it was time I start listening to them and take action.
I went home later that day and shared the convictions I was having with my husband. Was it possible my wearing leggings could cause a man, other than my husband, to think lustfully about my body? I asked my husband his thoughts on the matter when he got home. I appreciated his honesty when he told me, "yeah, when I walk into a place and there are women wearing yoga pants everywhere, it's hard to not look. I try not to, but it's not easy."
I instantly felt conviction come over me even stronger. Not that I wasn't feeling it earlier, or else I wouldn't have thought twice about the conversation, but after talking to Dale, it hit me a lot harder. If it is difficult for my husband who loves, honors, and respects me to keep his eyes focused ahead, then how much more difficult could it be for a man that may not have the same self-control? Sure, if a man wants to look, they are going to look, but why entice them? Is it possible that the thin, form-fitting yoga pants or leggings could make a married (or single) man look at a woman in a way he should only look at his wife?
And at that moment, I made a personal vow to myself and to my husband. I will no longer wear thin, form-fitting yoga pants or leggings in public. The only time I feel (for myself) it is acceptable to wear them, is if I am in the comfort of my own home or if I am wearing a shirt long enough to cover my rear end. I also want to set the best example of how to dress for my daughter. I want her to know, her value is not in the way her body looks or how she dresses, but in the character and personality God has given her. I have been following the vow I made to myself for the past couple of weeks  now and though it may be difficult to find an outfit at times, my conscience is clear and I feel I am honoring God and my husband in the way I dress.
The blog entry has led to Partridge defending her decision in an interview on Good Morning America.
Her blog entry has received both support and strong criticism. Some supporters commended her for "honouring God and her husband". One commenter said: "When a woman wears leggings and its all on show, they may as well not wearing anything from the waist down, in fact, it's probably more sexually enticing than not wearing anything from the waist down in many cases."
Meanwhile, others criticised the entry for feeding into the idea that what a women chooses to wear dictates how men behave. "How about you learn to control your thoughts?" said one commenter. "Why do women constantly need to make it easier for men?"
Let us know your thoughts.