This guy shared on Twitter one Danish supermarket's idea for stopping people from hoarding hand sanitizer
"Rotunden" supermarket in Denmark consider themselves to be Denmark's most beautiful supermarket and describe themselves as an exclusive shopping environment with respect for people's busy everyday life.
Apparently, their values are also humane enough to care not only about selling as much as possible but also to getting the product to as many people in need as possible.
Apparently, the store is now selling one bottle of sanitizer for 40 DKK ($4.09) while two bottles cost 1,000 DKK ($95)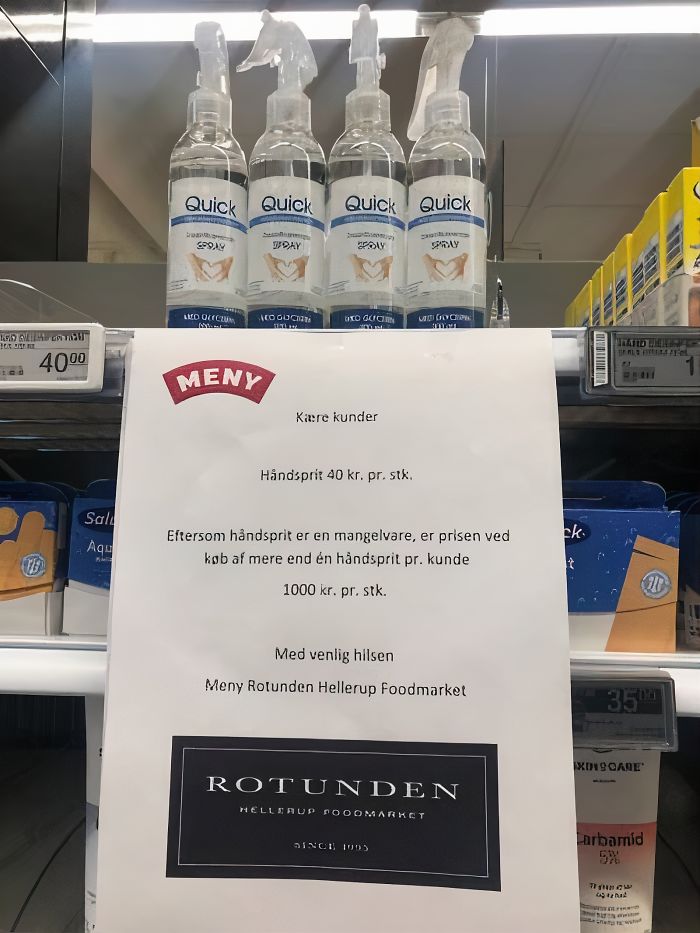 Same as a lot of supermarkets nowadays, they recently experienced people trying to hoard certain products and felt they couldn't just leave it like that and ought to do something. Therefore, they came up with quite an unconventional pricing idea for the hand sanitizer they are selling after they noticed some people are buying way too much of it.
Share if you think this is an amazing idea.