Delivering a baby is a powerful, life-altering experience, but the immediate aftermath can leave us weak and physically vulnerable. After the cord is cut and all our friends and family are off celebrating the baby, it's the labor and delivery nurses who are there for the moms, making sure we're okay every sore, shuffling step of the way.
Jill Krause of the blog Baby Rabies recently posted a super sweet shout-out on Facebook to all the hardworking labor and delivery nurses out there that will sound familiar to anyone who's done that first post-delivery walk to the bathroom while leaning heavily on the angel that is your nurse.
"I'll never forget the faces of the nurses who followed me into the bathroom after delivering each baby.
That moment when I was so vulnerable, so tired, scared, shaky.
My swollen belly deflating, and my modesty long gone.
They treated me with such kindness and dignity.
For me, these have been moments of empowerment and confirmation that I have a real village to help me, even if just for that little bit of time in a bathroom, on a toilet, while a kind nurse shows me how to put an ice pad on my mesh undies."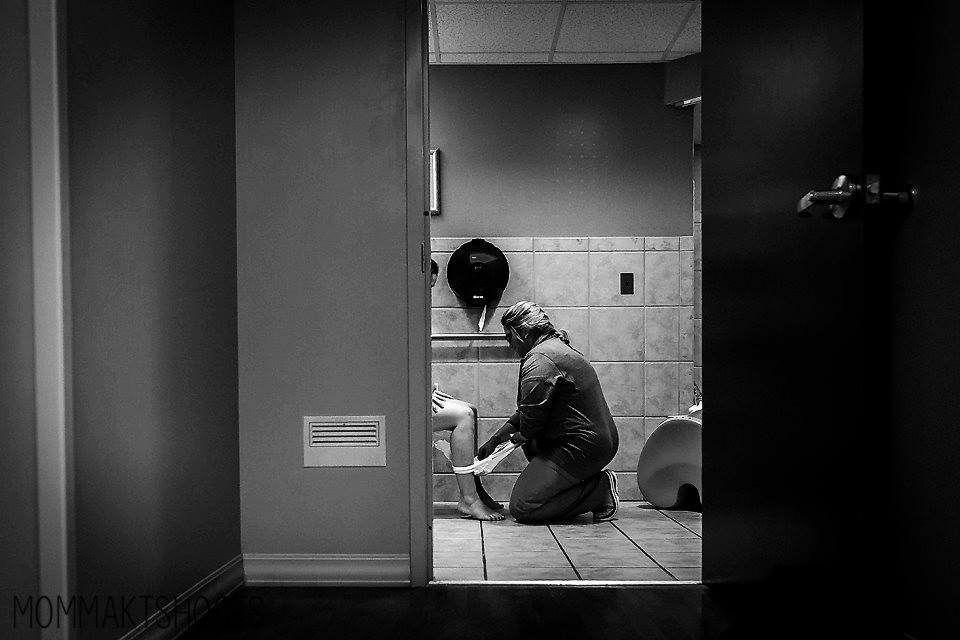 "This photo just takes me right back. Like, I can smell the Dermaplast.
"Let's hear it for the nurses and the doulas and anyone else who shows us how to make ice pad underwear (or helps with that first shower post c-section!)."
Yes, we love our OBs and all that they do to care for our babies, and we're forever grateful for their hard work in helping our little ones make it from our bellies to the bassinet. But to the nurses who remember that Mom's a patient too, who make us feel less embarrassed by our bodily fluids and who help us get comfortable after the longest day of our lives — we couldn't do it without you.