Sometimes I can be a little bit loud and don't always like waiting but I am a very lovely happy little man 😁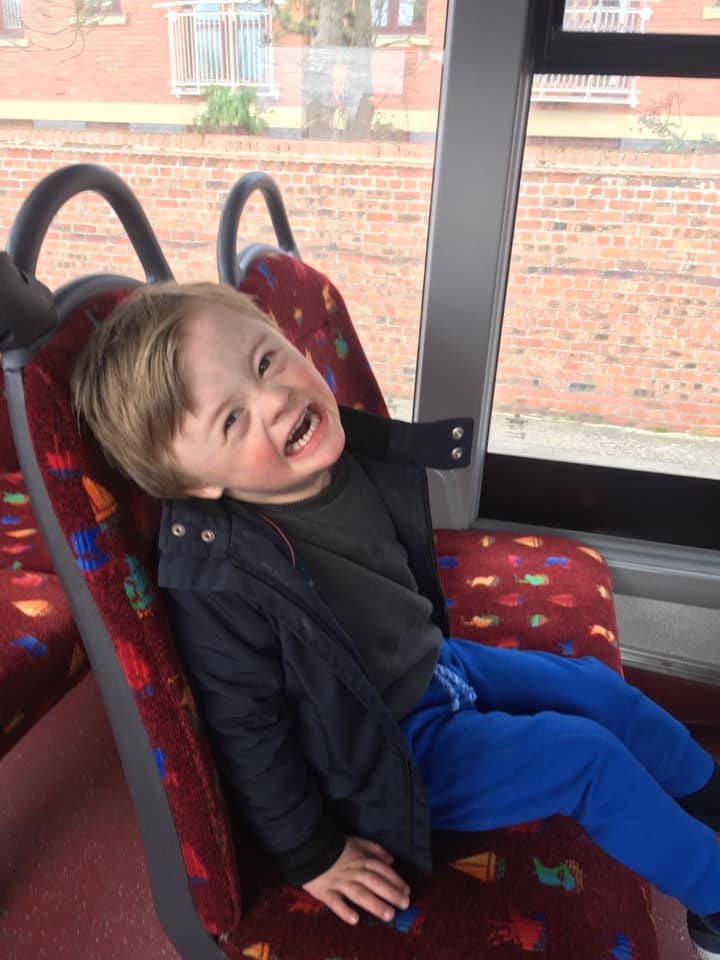 We don't usually get the bus so I was a little bit excited. I didn't like waiting, I just wanted to get on any bus but mum said we had to wait for the right one so whilst we were waiting I played with my iPad.
When the bus finally came I was so excited and wanted to get on it straight away but we had to let all the other people on and wait our turn …you were in front of us and told me to shut up then you laughed and told my mum that I might listen to you.
Mum was pretty uncomfortable as I wasn't being naughty just a little loud but I can't help it … you then stood in front of us and had a conversation with a gentleman getting off the bus and made us wait even longer. All I wanted was to get on the bus.
Mum thought you were rude but never said anything as she is too polite. You finally moved and we got on the bus at last.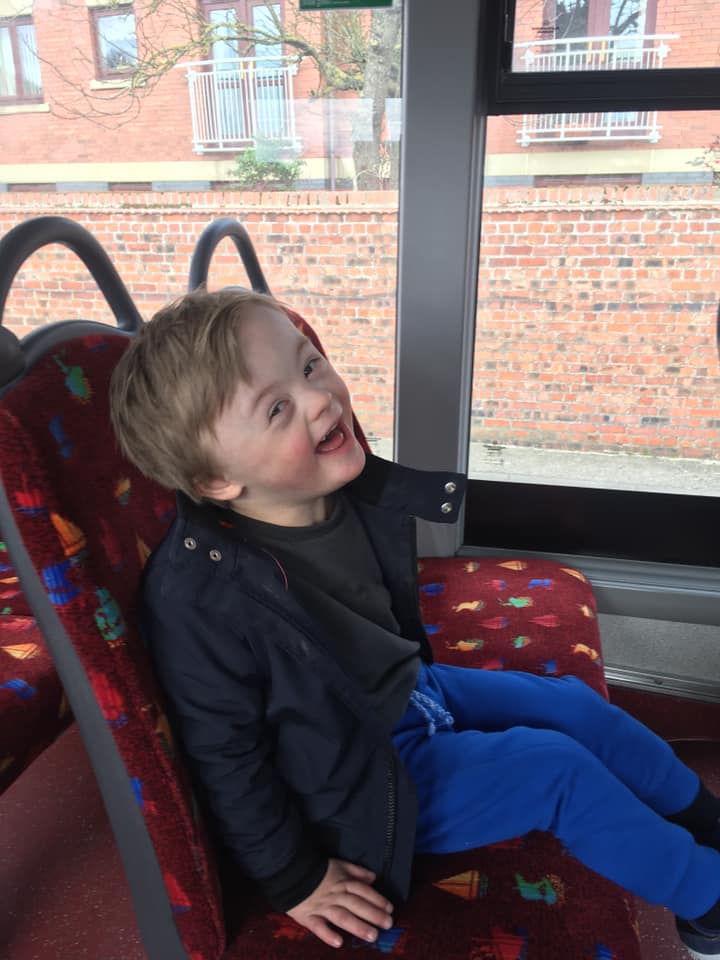 I was so excited I choose to sit on the seat behind you. Mum parked up my buggy and sat on the seat behind me.
I was so excited waiting for the bus to start I touched your black wooly hat with a Pom Pom on (I didn't pull it like just touched it u see sometimes I just can't resist I often touch most things I see).
You looked at me then stood up and leant to two ladies sat in front of you and said loudly "is he Down syndrome, I couldn't do with that" the poor lady nodded (she was mortified by the way) then you sat down.
Mum said to you that you should ask her if you had a question and she will happily answer but you ignored her.
I am Joey I have Down syndrome.
I am not Down syndrome.
My family love me just the way I am and today I had a lovely ride on the bus and cake and hot chocolate in Costa….mum says you should learn some manners by the way  💙