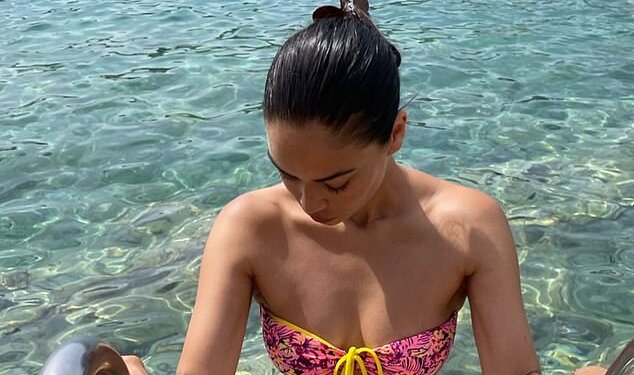 Shanina Shaik took to Instagram on Wednesday to show off her thin figure in some beautiful throwback images, wearing three distinct bikini outfits.
Shanina Shaik flaunts her slim figure in daring bikini photos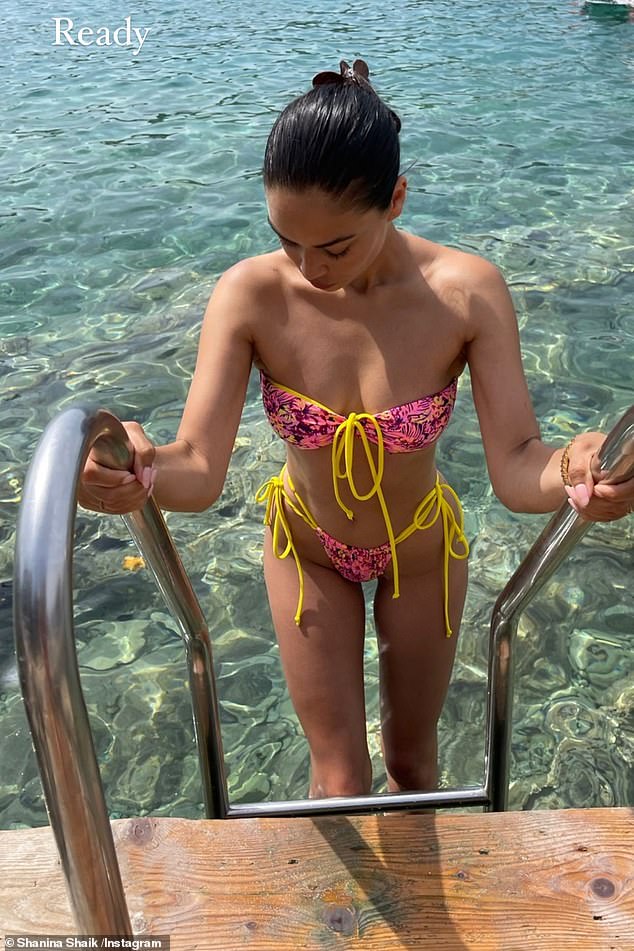 The Victoria Secret Angel, 32, wore a tie-dyed, blue and pink bikini that revealed a lot of flesh while flaunting her toned belly in tiny thong bottoms.
The model also looked stunning in a strapless pink and yellow bikini set that showed off her toned shoulders.
During her many vacations away, she flaunted her stunning body in bikini photos.
Her bikini's neon yellow tie strings cinched in her waist and accentuated her lovely tan.
In another photo, the mother-of-one posed on the sandy beach with her brown, sea-salted curly locks.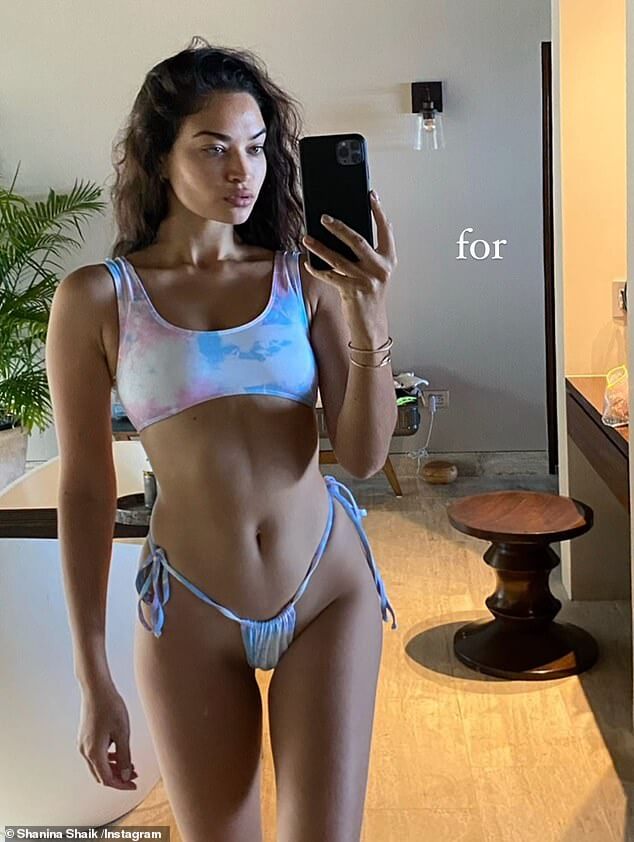 She straightened up straight and posed for the camera in a crochet halter neck bikini top with her hair pulled over one shoulder.
In another photo, the model strode smoothly out of the sea, her sandy hair slicked up in a claw clip.
Shanina looked flawless in all three photos, embracing her natural beauty with no make-up.
'Ready for sun!' she captioned the photos.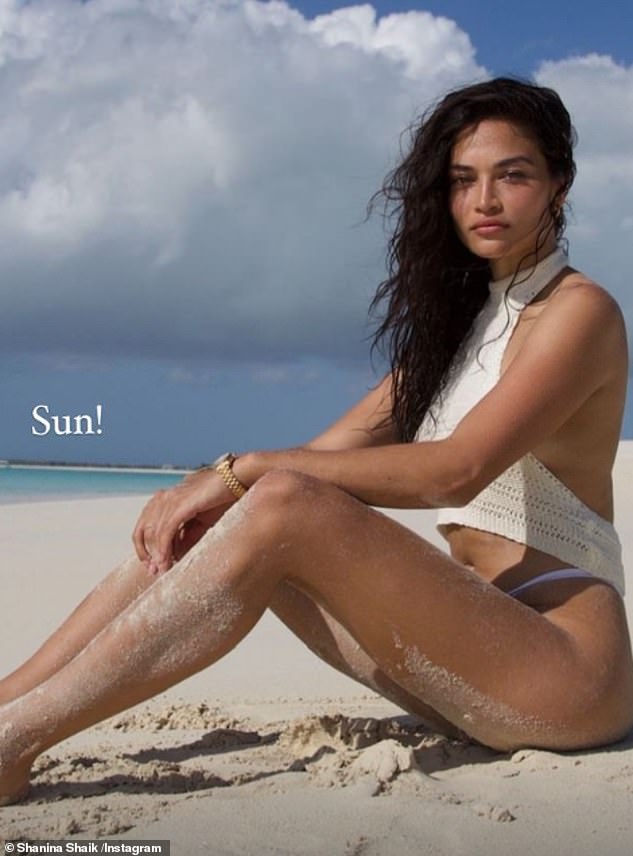 The model also took to Instagram to share her most recent treatment for sculpting her abs on her tummy.
The woman looked stunning as she relaxed and let the machine work its magic on her abs.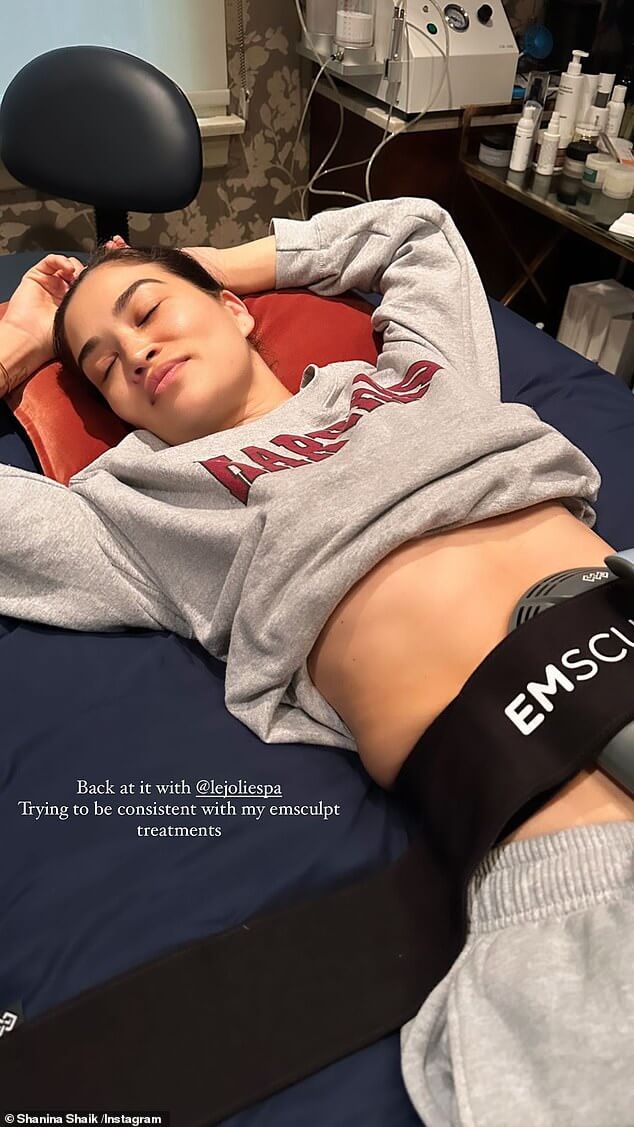 The former Victoria's Secret model and her partner, Matthew Adesuyan, welcomed their first child, Zai, in September.
The couple made their relationship public on Valentine's Day 2021 and seemed as in love as ever in March at Jay-Z's extravagant Oscars party in Los Angeles.
Shanina was previously married to DJ Ruckus, whose true name is Gregory Andrews, from 2018 until 2019.