Leni Klum is taking a break from her hectic modeling schedule. On Monday, she shared a stunning photo of herself wearing little clothing while attending the Coachella Festival.
Heidi Klum's daughter Leni in a bikini top with friends at Coachella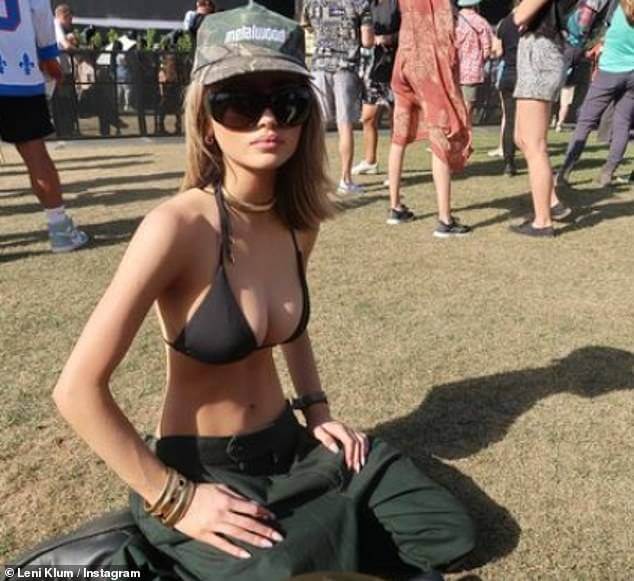 The Dior model wore a skimpy black bikini top from Frankie's Bikinis, which highlighted her toned tummy and slender arms.
Leni completed her look with a trucker hat from Metalwood, army green slacks with a black belt, and matching black boots. Maison Ver Ven made the gold necklace.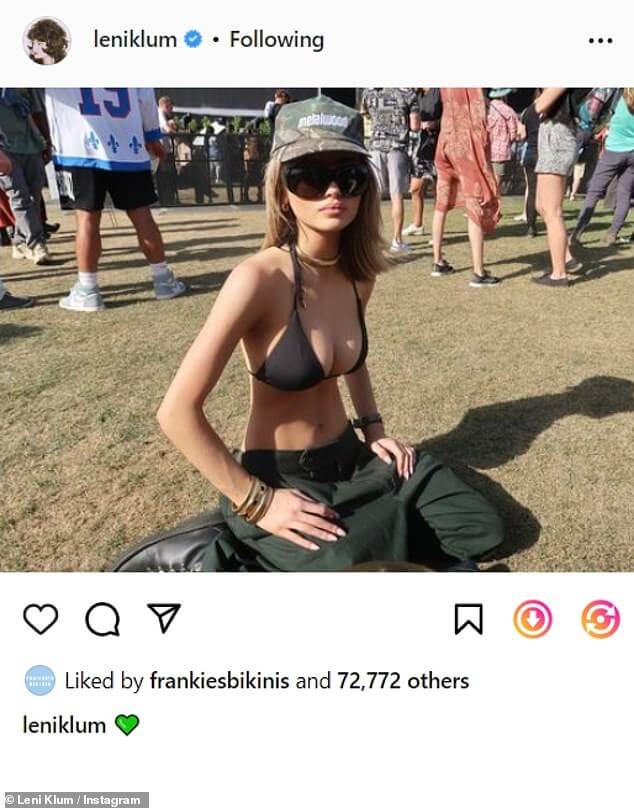 In addition, the cover girl wore a pair of sunglasses and mauve lipstick. In her caption, she included a green heart.
On her Instagram Stories, Leni shared photos from Coachella, where she was partying with friends her age.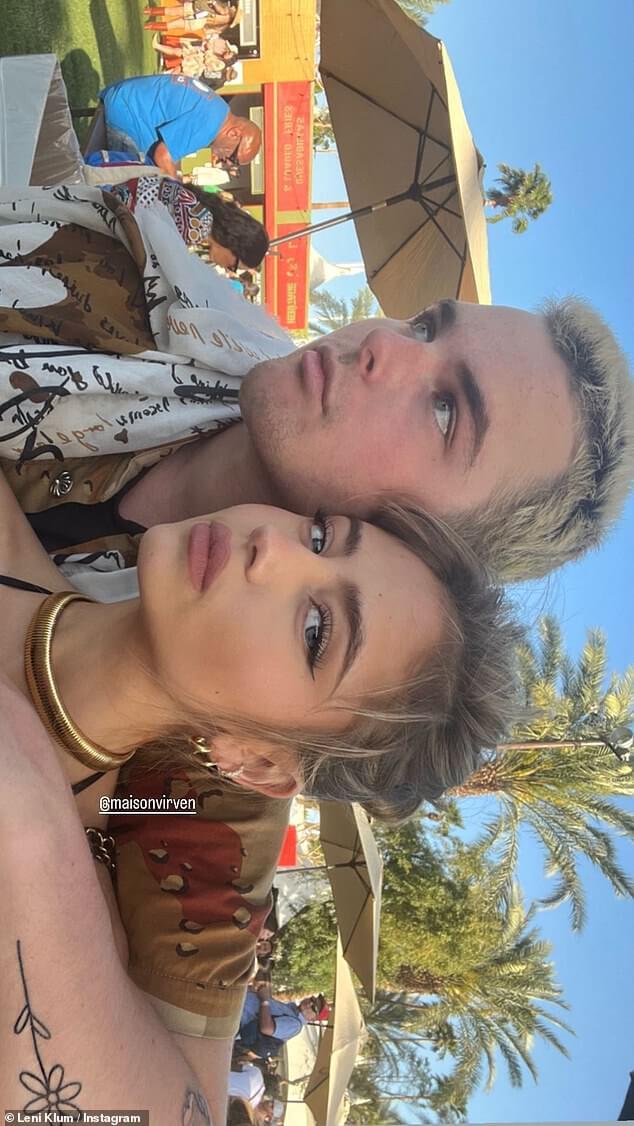 Meanwhile, her mother had shared an image from her sun-soaked vacation the day before.
Heidi, 49, chose a bright yellow bikini and matching bucket hat for her recent Easter topless shoot.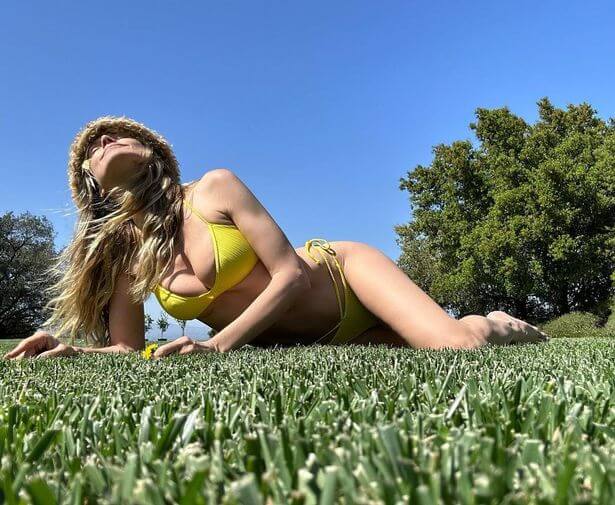 She displayed her toned figure and ample assets while lying on the grass.
The model looked stunning in the photos as she faced the sun and let her blonde hair blow in the breeze.
Heidi closed her eyes as she sniffed a Dandelion in another candid shot.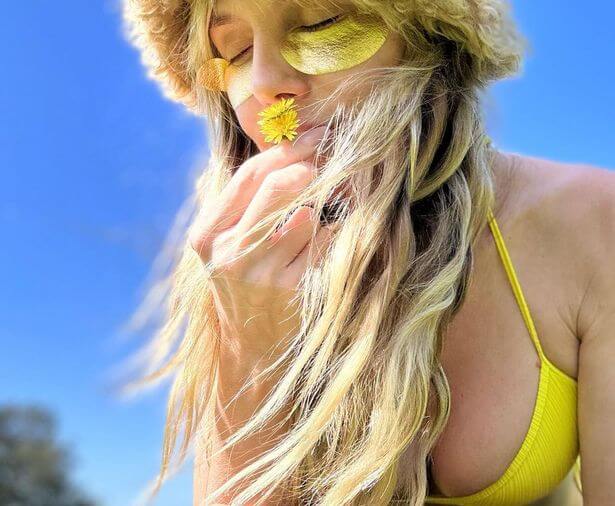 She used her self-care time to apply two gold under-eye patches to get rid of any dark circles.
She captioned the photos she shared on social media: 'Finally some sunshine'.
It comes after her husband Tom Kaulitz couldn't keep his hands off her during a steamy photo shoot last week during a sun-soaked getaway.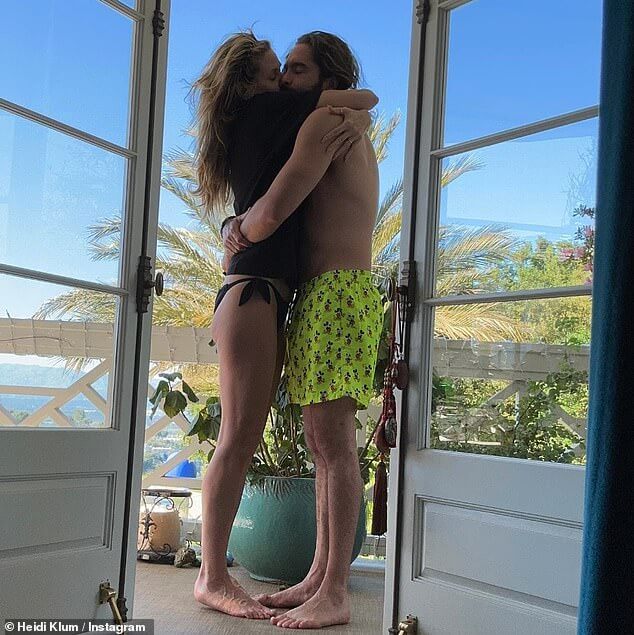 The couple, who married in 2019, wrapped their arms around each other and shared a passionate smooch for the love-up photo, which was shared on the model's Instagram.
Heidi showed off her enviably toned legs in a pair of skimpy bikini bottoms that tied at the waist.
She wore a black T-shirt and her blonde hair was styled in loose beachy waves.
Meanwhile, her shirtless beau was dressed in a pair of neon green printed shorts as he posed for the intimate photo with his beautiful wife.
Heidi disabled comments on the post and captioned it with a red heart.