On Thursday, Jennifer Lopez impressed in a flowery minidress and matching leggings for her new Coach ad campaign.
Jennifer Lopez wears a pair of floral shorts with a matching shirt and a knitted mini dress in the new Coach ad campaign
The 53-year-old musician leaned against a wall, beaming, while dressed in a rainbow of shorts and a shirt.
She completed her spring ensemble with a pair of black sandals and a pink Rogue 25 purse from the same brand.
Jennifer, who is celebrating the complexities of parenting through the shoot, had loose waves added to her beautiful caramel hair.
She sat on a step with her hair blowing in the wind and gave the camera a seductive gaze.
The actress changed into a knitted chocolate dress with the brand's logo for another photo shoot.
She paired the outfit with a hot-pink clutch bag and then switched to a denim midi-dress.
Jennifer released a video on her Instagram this week to introduce her new advertising campaign for Coach.
The mother of two is shown in the video clip wearing a denim dress with long sleeves and a tan ball cap with the Coach emblem.
Her honey-colored hair is long and wavy, falling to the middle of her breast. Her cosmetics give her a sun-kissed look, and her skin has a lovely dewy sheen.
"Everything about my upbringing informs me as a person and as a mother," she stated in the video.
'The things that I learned about working hard and being a good person and following your dreams.
The star of "Marry Me" said,  "All those things that I learned when I was little and that my mom and dad tried to teach me, I try to pass on to my kids as well."
She said "shoutout to all the moms. It's almost time to celebrate your main lady (and all that she does!) @coach #CoachNY#MothersDay."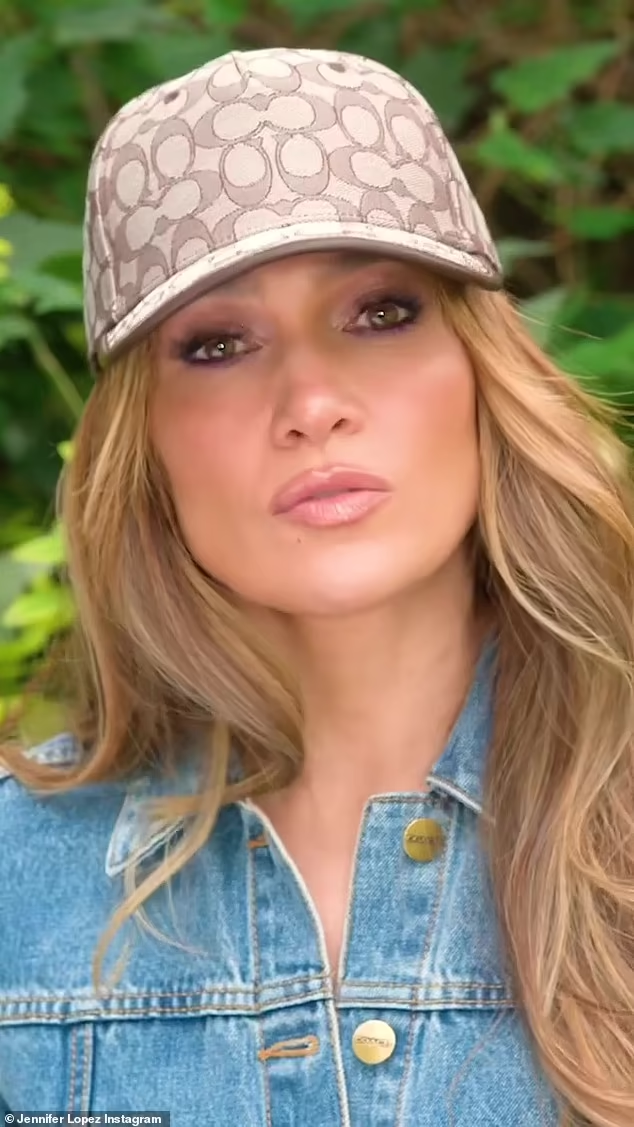 Let's Go Loud's singer gave an interview to People in which she discussed her Coach commercial, saying, "Coach is recognizing the many many facets of parents."
A child's development depends on our care since "Every child is unique and special in their own way and it's our nurturing that helps them blossom. All we need is love and a Tabby bag."