Kim Kardashian channeled the 'Pink Power Ranger,' showing off her stunning curves in a hot pink SKIMS catsuit in latest Instagram post.
Kim K. channels the 'Pink Power Ranger' by flaunting her curves in a hot pink gown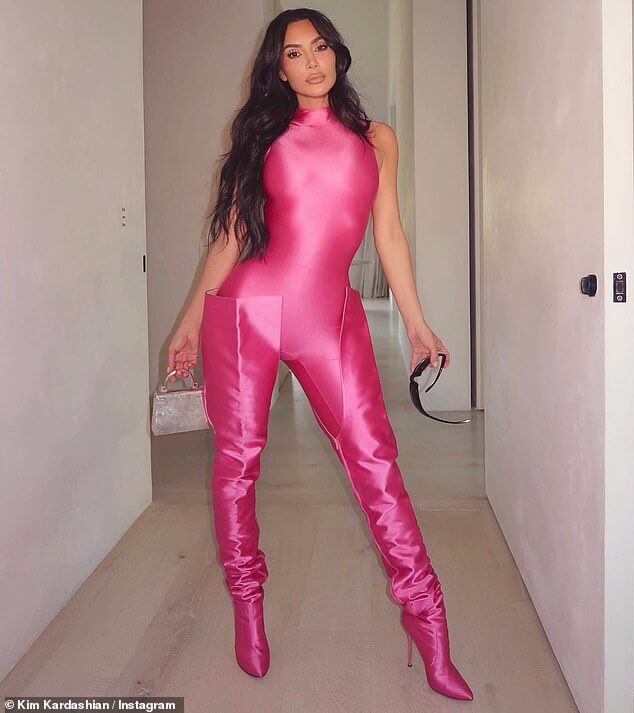 The 42-year-old TV personality struck a variety of poses in a slew of snaps she shared with her 353 million followers.
The mother of four typed to her fans in the caption, 'Fun Fact- The Pink Power Rangers name is Kimberly,' followed by a red heart emoji, subtly referencing her own first name.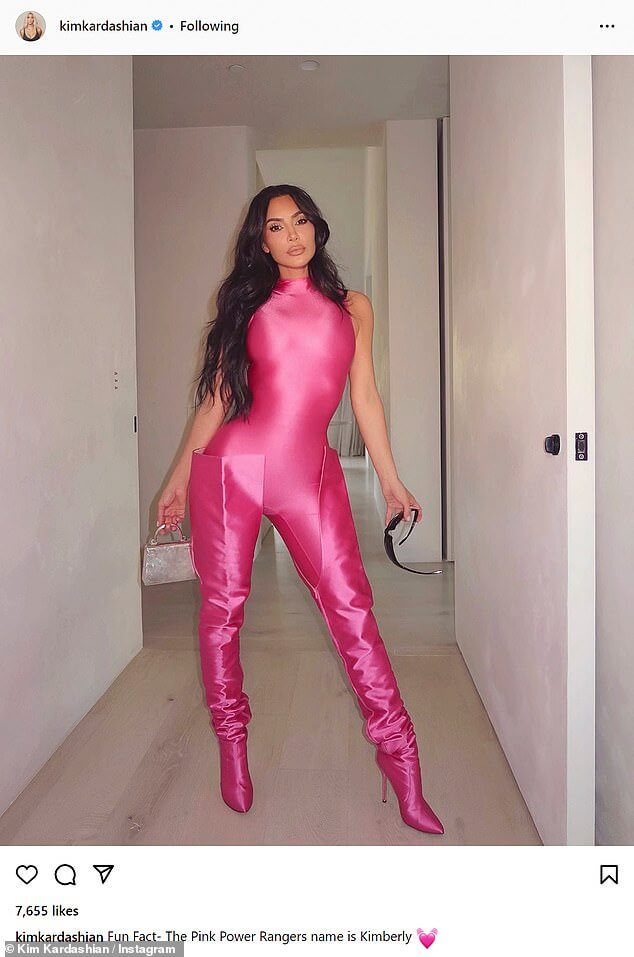 According to the official SKIMS website, the reality star was wearing a hot pink, sleeveless catsuit made of a shiny, jersey material and priced at $128.
The businesswoman also wore a pair of hot pink heeled boots that reached up past her thighs, adding a sultry touch to her overall look.
Kim was seen holding a small silver purse in her right hand as a flashy addition to her one-of-a-kind outfit.
Her long, brunette locks were parted in the middle and cascaded in bouncy waves past her shoulders.
She easily carried a pair of stylish black sunglasses in her left hand and later wore the sunglasses for a few Instagram carousel photos.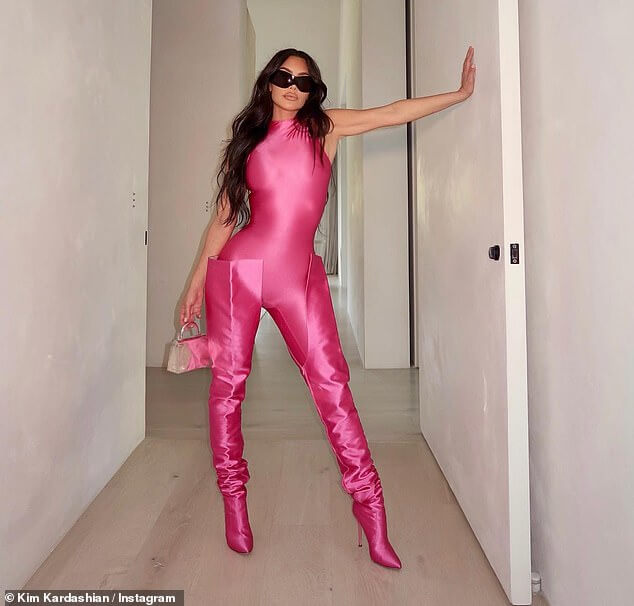 The reality star chose not to wear any jewelry with her outfit, allowing the hot pink catsuit and matching boots to be the main focus.
Her makeup was done traditionally for the spontaneous photo shoot, with a layer of mascara on her long lashes and a warm blush to accentuate her cheekbones.
To finish, a nude-colored matte tint was applied to her lips and bordered by a darker lipliner.
Kim chose to pause for the photos in a large, open doorway, surrounded by white walls and a door to her left, making the color of her outfit stand out even more.
A bright flash of light could be seen illuminating the media personality directly in front of her, while the hallway behind her remained dimly lit.
The mother of four was seen in one photo making a peace sign with her fingers and puckering her lips towards the camera.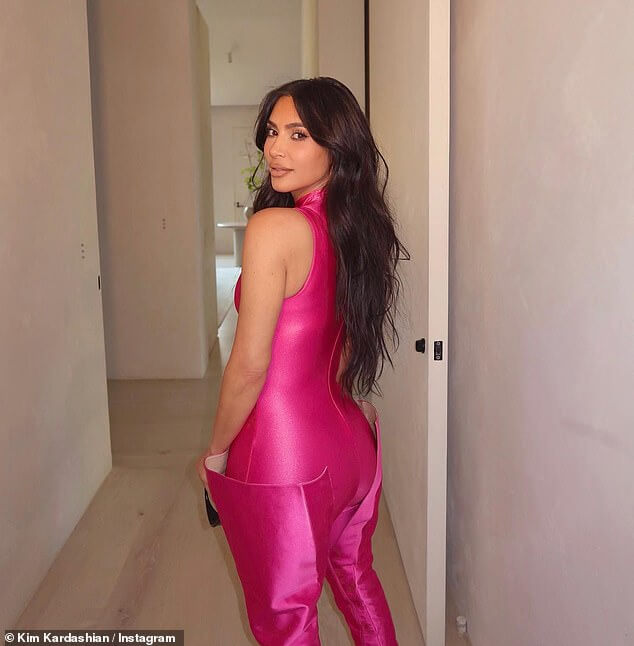 Kim also turned around in another photo to show off the outfit that clung to her curves and looked over her shoulder at the camera.
The catsuit is available in a variety of colors, including a bright pink, gray, black, and a goldish-brown sienna.
The Shine Jersey collection, which also includes tops, leggings, and a long dress, was released earlier this month on April 14.