The 43-year-old reality personality upped the ante on Tuesday by posting a gorgeous retro bikini photo.
Kourtney Kardashian flaunted her flawless physique in a vibrant pink bikini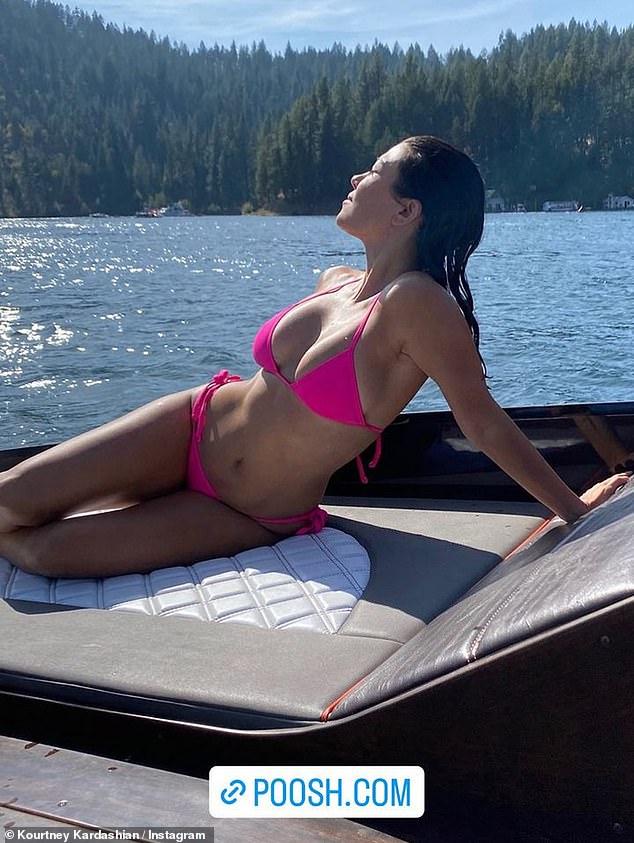 The two-piece swimsuit, which featured a halterneck and tie string detail, highlighted her trim figure as she relaxed on a luxury yacht.
Her chocolate brown tresses were soaked through after a sea dip, so she let them fall freely.
The mother-of-three lay back in the sun, one arm propping her up, soaking in the good weather.
She used the image to promote an article on her website Poosh, with a link to the piece titled 'Simple Moves to Tone Your Abs and Butt'.
The article describes a workout that includes four different exercises to help tone up, with Kourtney's photo serving as inspiration.
Poosh, her website, was launched in 2019 and covers topics such as health and wellness, life and style, interior design, beauty, motherhood, and more.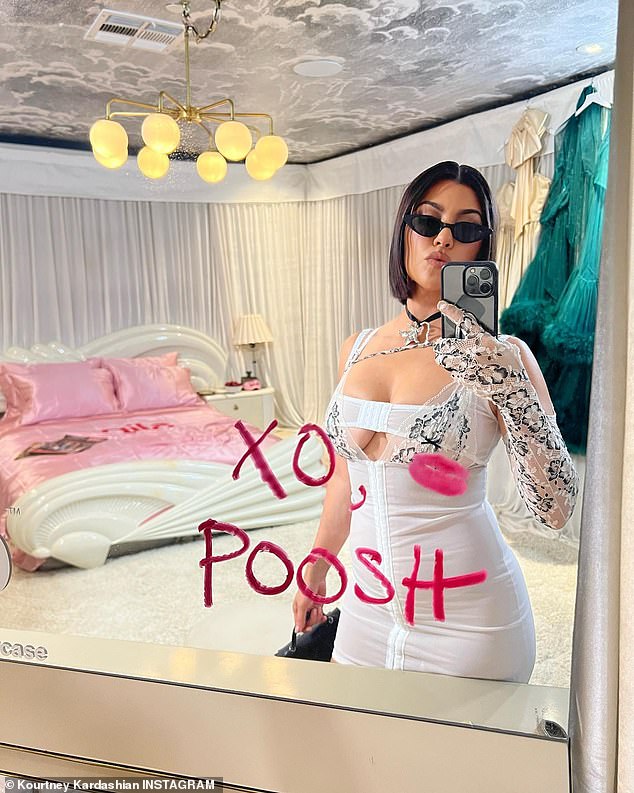 It has a similar format to Gwyneth Paltrow's brand Goop and features content from both Kourtney and other contributors.
She has appeared in several promotional photos for the brand that have been shared on its Instagram account since its inception.
Michelle Scanga, Poosh's managing editor, previously discussed the company in an interview with WWD.
During the interview, which took place shortly after the company's launch, she stated: 'We're basing the [editorial] strategy on our brand ethos that Poosh is a destination for the modern woman to live her best life.'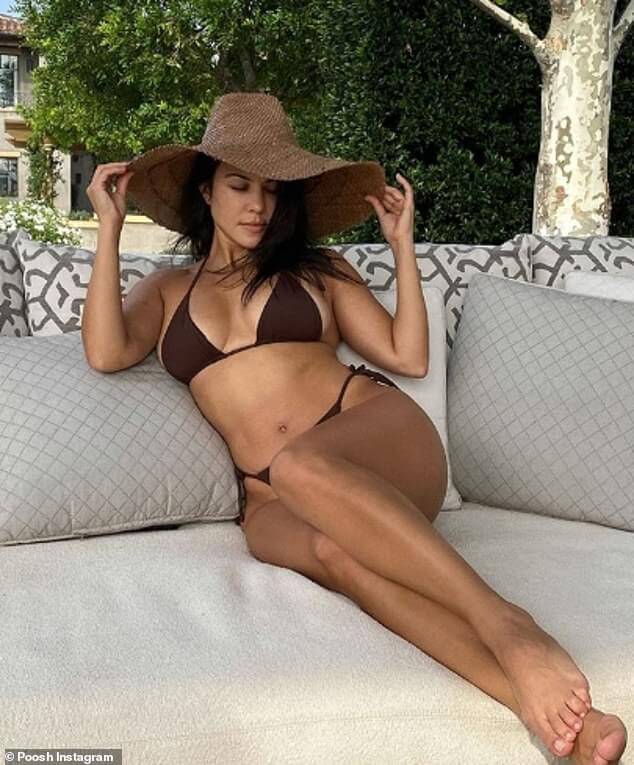 Michelle went on to say that the website was designed to appeal to a broad range of readers.
'Poosh was built with the modern woman in mind, but we're an inclusive site that's open to everyone regardless of gender, status, and we want everyone to know that their best life is within reach,' she said.
Kardashian stated at the time that Poosh was the first project she felt "super passionate about" in years.
Kourtney recently launched the vitamin supplement brand Lemme, which offers supplements to boost energy, reduce stress, and balance vaginal health.