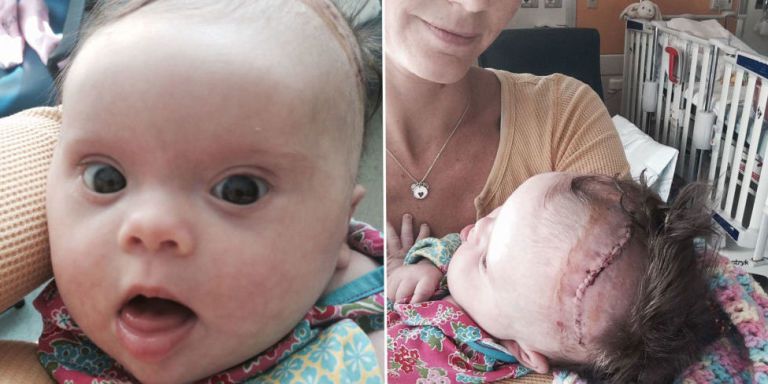 When Erika was pregnant with her daughter Abigail, she and her husband Stephen were told not only that Abigail had Down syndrome but that she had a fatal tumor in her brain as well.
After preemptively planning Abigail's funeral, the Jones's are now celebrating every day after a surgeon in Boston pulled off a miraculous surgery that left their baby tumor-free.
When Abigail, now 2 months old, was born, "she ate. She gained weight and she looked great. She was thriving. She was certainly not in any way, shape or form dying."
The Jacksonville, Florida, family went to Boston Children's Hospital for a second opinion on their daughter's tumor.
Neurosurgeon-in-Chief Dr. Alan Cohen explained sometimes tumors like Abigail's look malignant but aren't:
"We thought there wasn't enough evidence to give her a death sentence."
Last Thursday, Cohen was able to remove entire (ultimately benign!) brain tumor. Just three days after the surgery, Abigail was allowed to go home.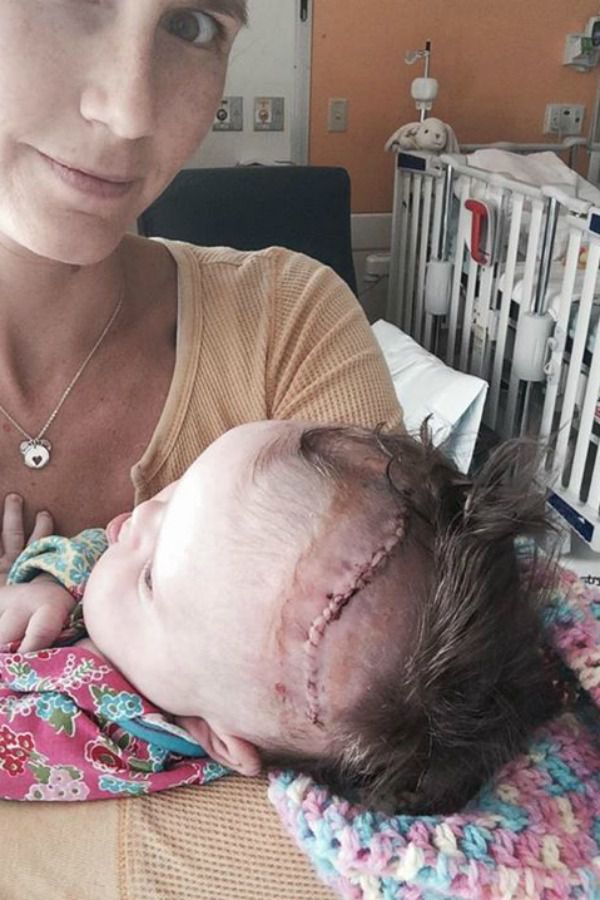 "It was almost like she was born again," Erika said.
Thank goodness for stories like these. Best, best, best, best wishes to this beautiful family. Thankfully they carried the baby to full term and seeked a second opinion.