Don't miss the opportunity to record amazing photos in 9 months of pregnancy!
Pregnancy is the most amazing time to each women and mothers shouldn't miss the chance to record these amazing photos as great memories. It's not just that, taking photos makes women feel comfortable, reduce tension, especially each time they sit down and look back on these photos. However, to have a perfect photo of pregnancy, mothers should take a look at some memorable things below.
When should you take photo of pregnancy?
Each mother has different changes in appearance, especially the shape of the pregnant belly. However, to capture the nice pregnant photo, mothers should choose the time when your belly start to show. You should absolutely avoid taking photos in the first months of pregnancy as the belly is too small, it's won't show clearly in the picture. According to the professional photographers, the most ideal time to take these photos is when pregnant women come to the 28th-32nd weeks. At this time, the pregnant belly shows nicely but not too big which make pregnant women difficult to move.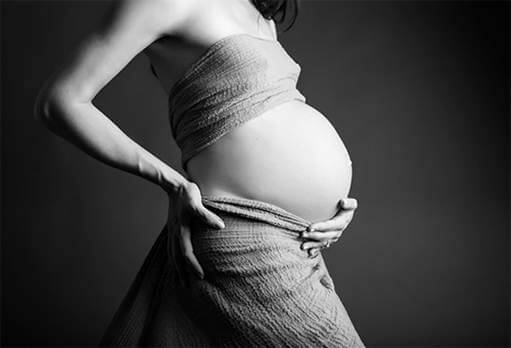 Pregnant women should take these photos at the 28th-32nd weeks, which is the most ideal time.
Choose photographer
Pregnant women should remember that not anyone of them has a gift for being a photo model, even an amateur one in front of the camera. If you're one of these, ask your relatives or your life partner to take photos for you. Be natural and comfortable in front of the camera as this is the time you record the nicest, happiest moment in your life. If you're not confident in the "skills" of your relatives, you can hire a photographer to have the most pleased pregnant photo.
What to wear?
Most pregnant women take pregnant photos with the purpose of showing the pregnant belly growing day by day. Therefore, women should choose clothes with elastic material that holds close to the body to show the curve of the body. Women should also remember not to wear baggy clothes to take pregnant photo as you don't want to see yourself turning into a pregnant sumo and sloppy in the photo. Instead of that, choose body-hugging T-shirt or plain elastic dress.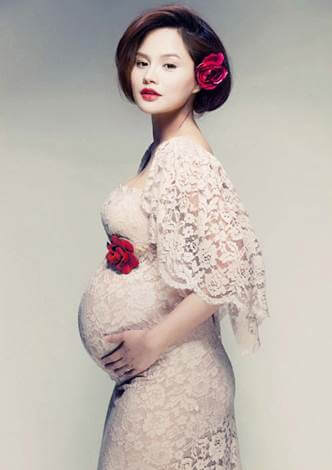 Women should choose clothes with elastic, body-hugging material to show the curve of the body.
If you're a pregnant woman with strong personality, try some nude photos. Women can combine with the softest cloths rather than wordy clothes. Imagine, with a silk band wind round your chest and throw over the round belly, you look so sexy, womanly and absolutely perfect.
Choose landscape
If shooting indoors, women should choose the most striking background. Mothers should avoid too wooly, confusing scene. It's best for women to choose white background so that they can become the center of the photo.
Today, many women attach importance to the trend of shooting outdoors. You can hire yourself a photographer, bring some nice clothes and travel with your husband to places which both of you are interested in to take amazing photos as memories.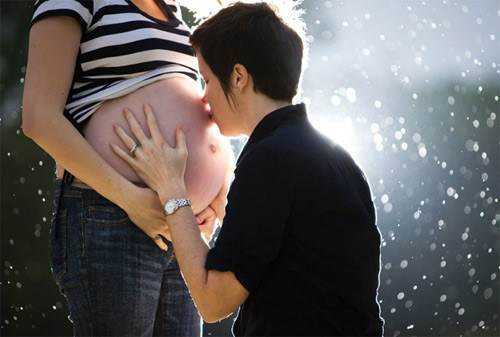 Lots of pregnant women attach importance to the trend of shooting outdoors.
Choose the pose for pregnant photos
Women can choose standard poses to have the best pregnant album:
· Close-up shot with the pregnant belly.
· Pregnant women lie supine or lie on one side on a couch.
· The older child kisses the mom's belly or has a pregnancy test on the mother.
· Sitting dhyana or seated yoga and look straight to the lens.
· Take a full body shot.