The singer, 30, Charli XCX looked stunning on Monday as she posed for a slew of hot Instagram photos after performing at Coachella in Indio, California.
Charli XCX flaunted her toned body in a green bikini top and matching bottoms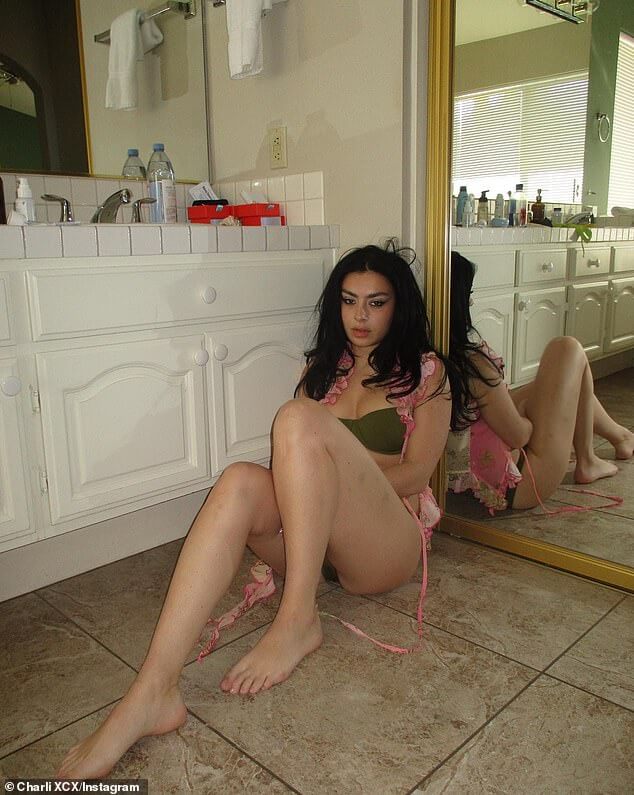 She wore a floral mesh cardigan and accessorized with a chic pair of black sunglasses.
Charli went for a glam makeup look with her signature black eyeliner, and her raven hair was blown out.
On Saturday, she gave her first-ever Coachella Valley Music And Arts Festival performance, which was hot and steamy.
The British pop star commanded the stage while performing her singing and dancing skills in a custom Marni ensemble, accompanied by backup dancers dressed similarly.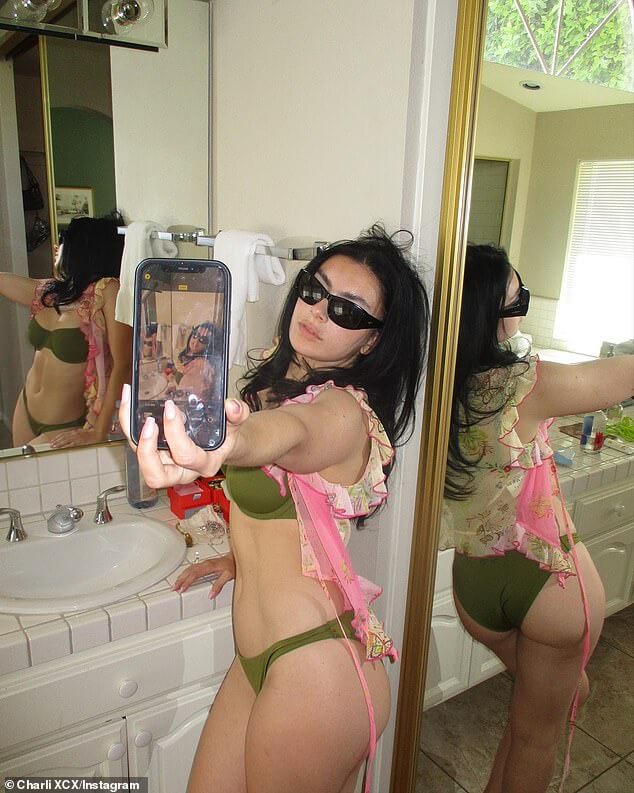 When she stormed out for the opening number, Lightning, from her latest studio album Crash (2022), the crowd erupted. Lightning was one of several of her big dance pop hits she performed during the nearly hour-long set.
It was difficult to take your gaze away from the pop starlet in her racy black leather bodysuit with silver-studded accents.
The next day, Charli took to Instagram to give her 4.3 million fans and followers an inside look at the revealing number in a series of videos and snaps that appear to have been taken just before she stepped out on the Coachella stage.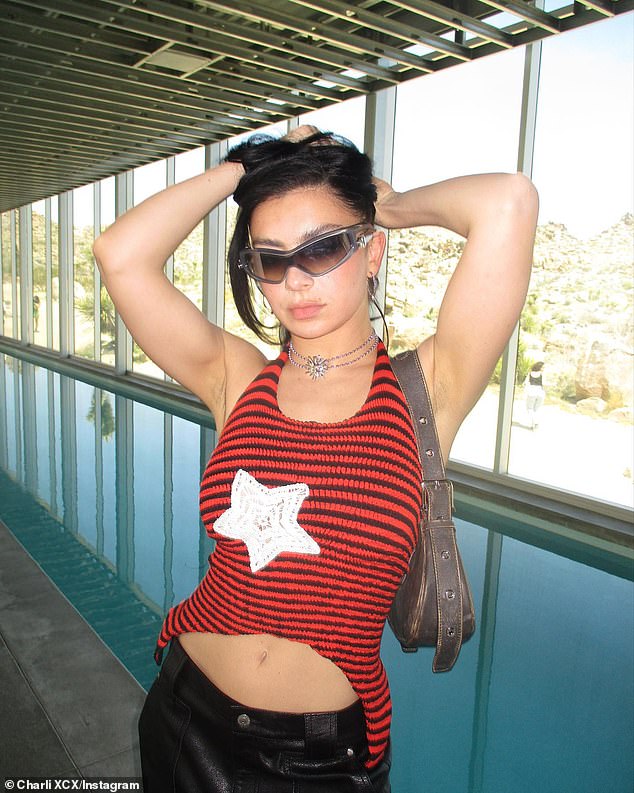 The plunging one-piece showed off her cleavage and had openings on both sides, upping the sex appeal factor.
The bodysuit looked great with black gloves, tall boots that came up several inches past her knees, silver sunglasses, and her raven hair pulled up into a high ponytail.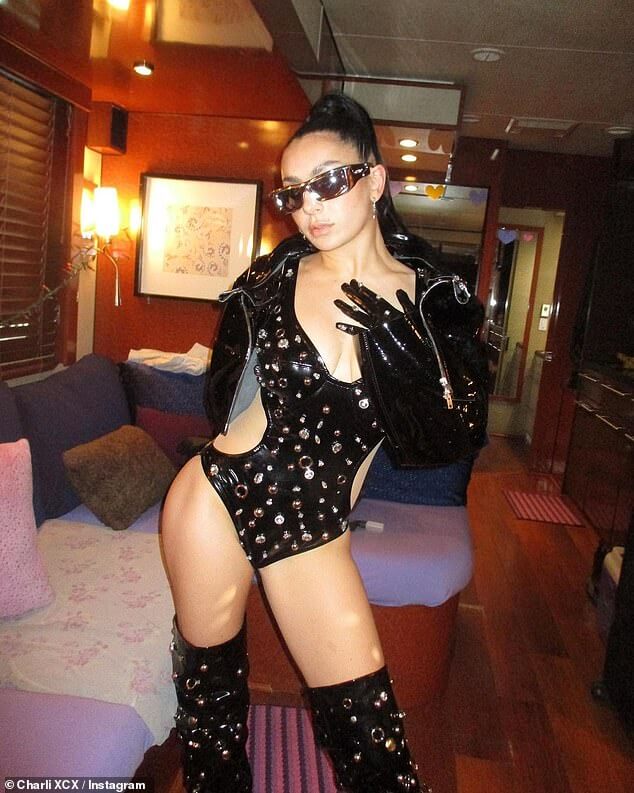 Charli leaned forward on a couch with one knee and peaked over her stylish sunglasses for the cover shot, all while her firm derriere was visible.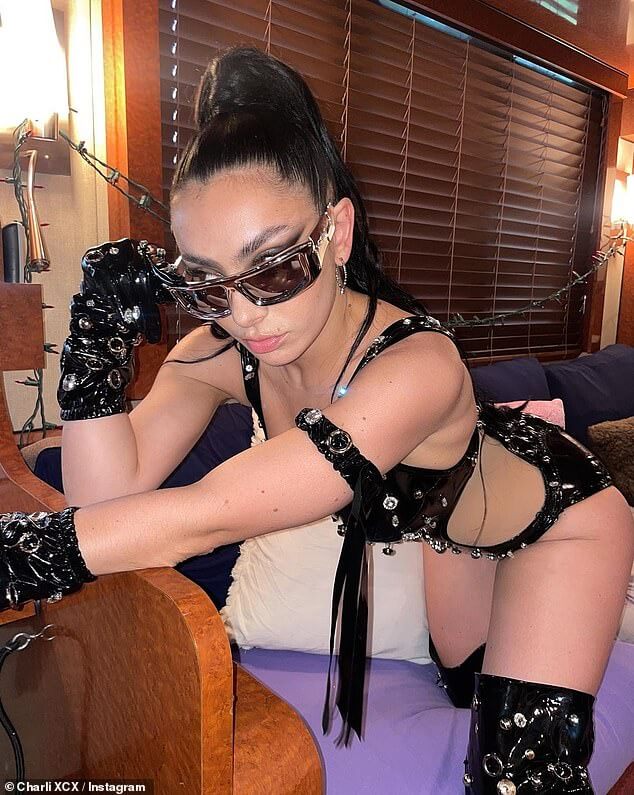 When she stood up for a near full-body shot showing her getting sassy with her hip to one side, the Break The Rules star added a shiny black leather jacket to the mix.
Charli struck yet another seductive pose when she moved the camera closer for a shot that highlighted her ample assets.