Taking to Instagram to share a picture of herself wearing a PVC ensemble, Coco Austin pulled two blue straps off her shoulders to display her curves.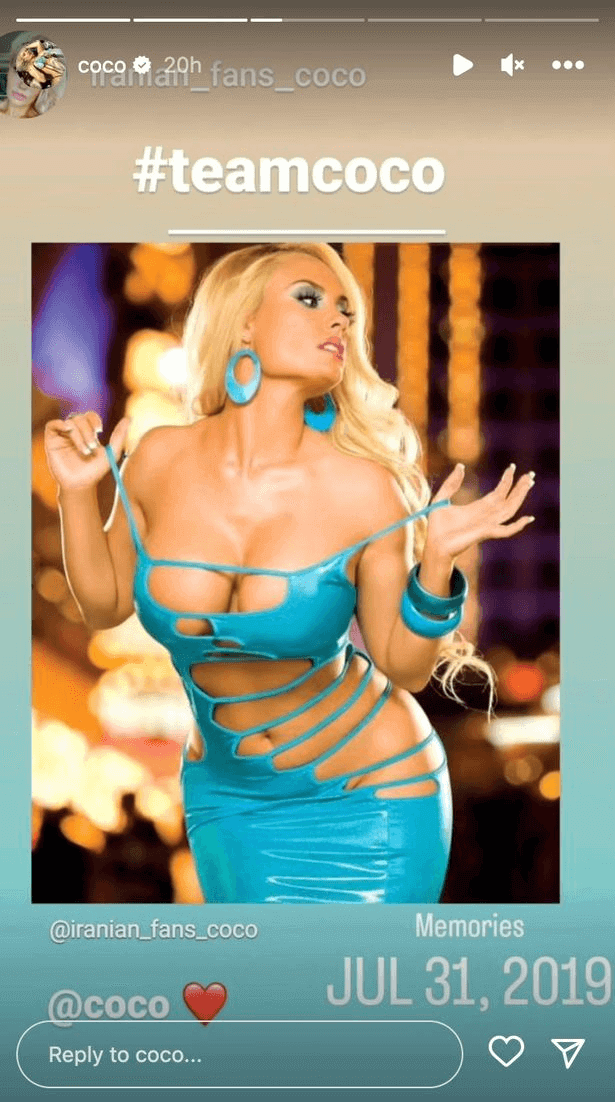 She wore loose curls over one shoulder as she looked away from the camera. Coco enhanced her beauty with bright blue eyeshadow, black mascara and nude pink lipstick.
Using manicured hands, she unbuckled the straps with the bright blue PVC fabric glistening in the sunlight.
This picture was reshared by Coco from a fan account who tagged the model with a red heart emoji and added the hashtag "Team Coco.".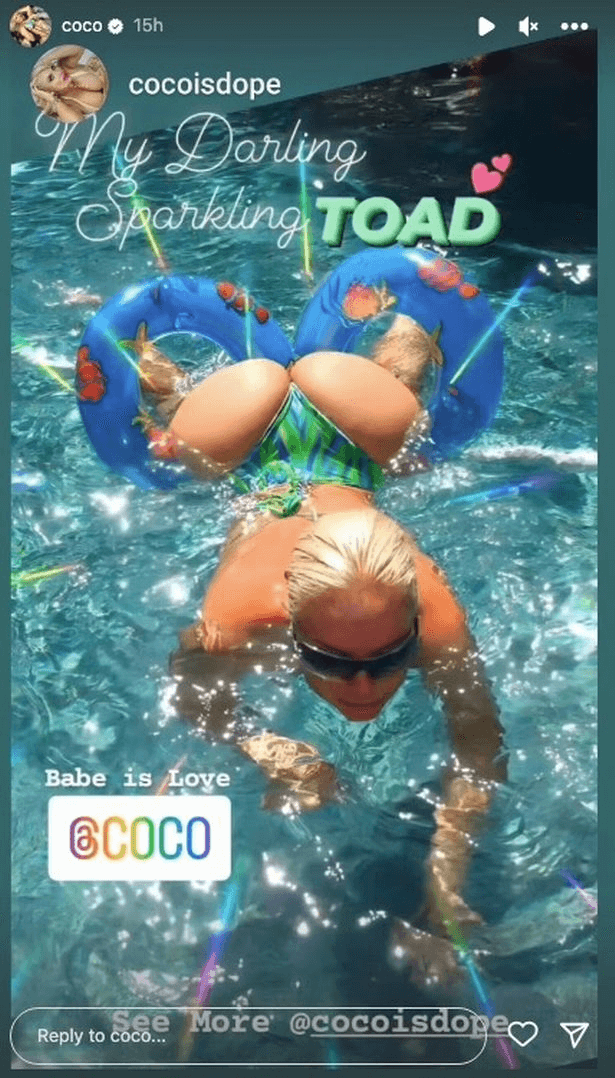 Austin recently shared a picture of herself in a thong bikini in the pool.
Coco snapped this picture while paddling on her front in the pool on a sunny day. She has two rubber rings around her legs.
With her blue and green bikini, Coco left little to the imagination. Her face was covered with large black sunglasses as she reflected light from the sparkling pool water.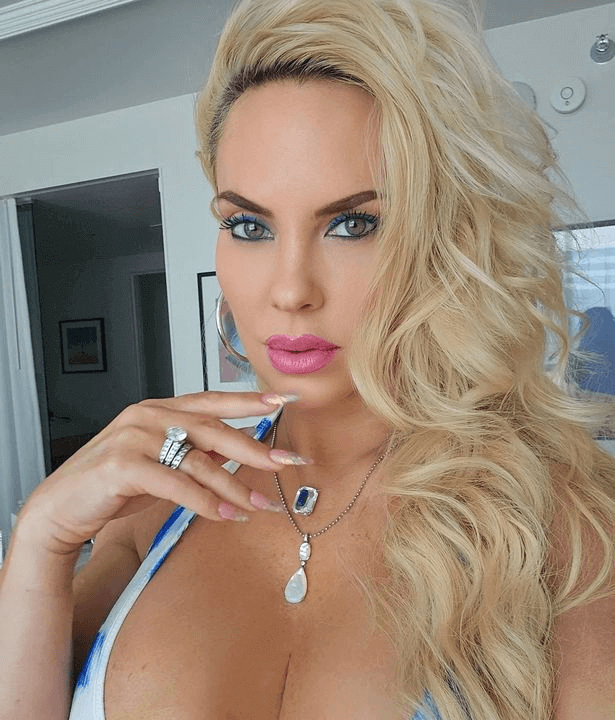 Read next :
About Coco Austin :
Nicole Natalie Marrow (born March 17, 1979) , commonly known as Coco Austin, Coco, Coco Marie Austin, Coco Marie, and Coco-T, is an American television personality and actress. She has been married to rapper Ice-T since 2002