Kayla Simmons posed for an Instagram photo in various modest bikinis while vacationing in Kauai, Hawaii, on Wednesday.
Kayla Simmons's hot figure is on full display in this stunning photos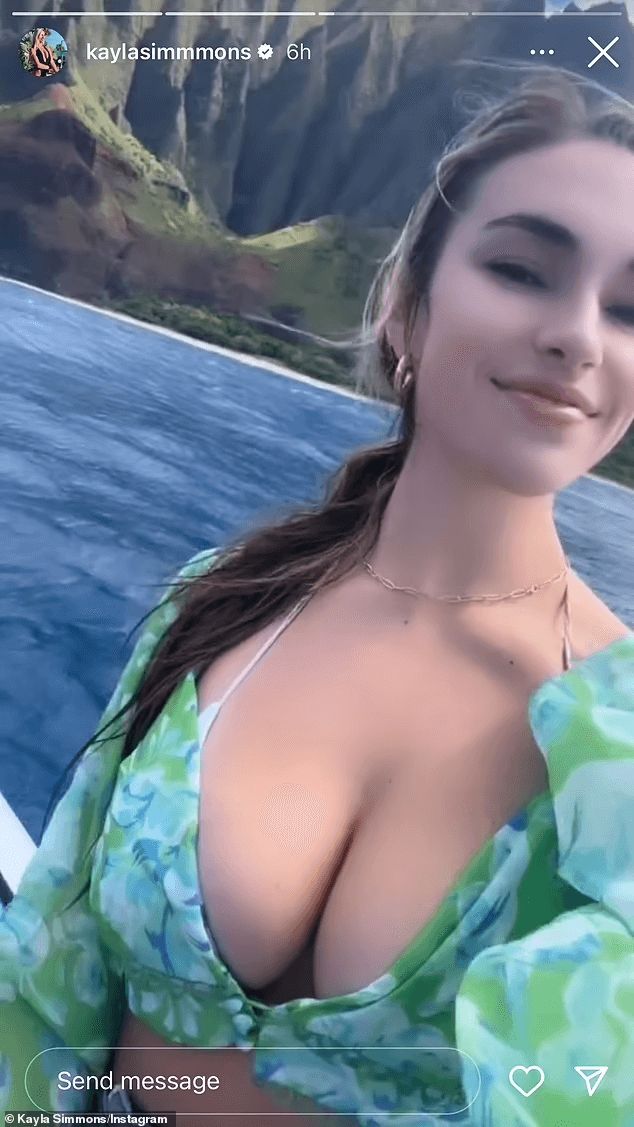 The Instagram model wore a plunging green top over a white patterned bikini top, and the combination was stunning.
She wore a pair of denim shorts with the number on them and posed happily on the edge of a boat for a photo.
The OnlyFans actress slung a short ponytail over one shoulder to contain her long, dark hair.
Kayla wore a simple gold chain necklace and some modest, thick hoop earrings for her accessories.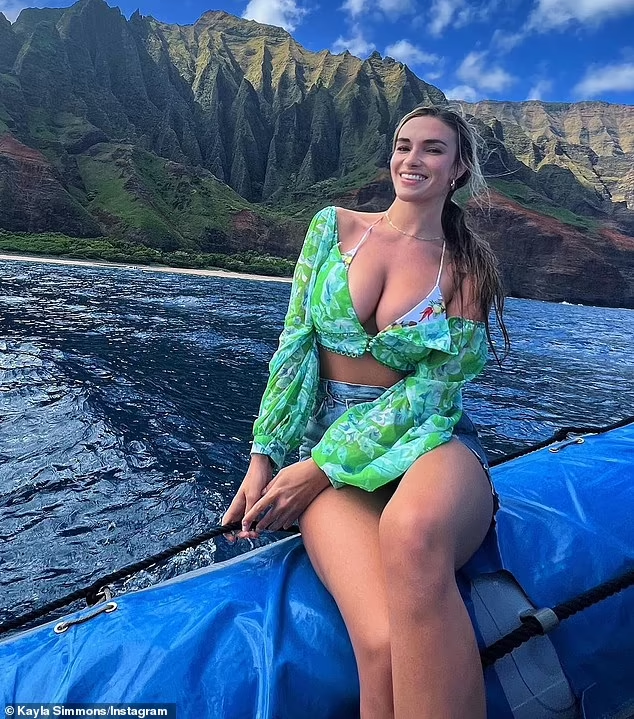 Later, when she changed into a little brown two piece that barely contained her endowments, the beauty sent temps soaring with her mirror picture.
Kayla smiled as she stripped down to her swimsuit and put on an off-the-shoulder blue and white tee.
The influencer's long hair was hanging loose and grazed her bust as she posed for a selfie with a friend.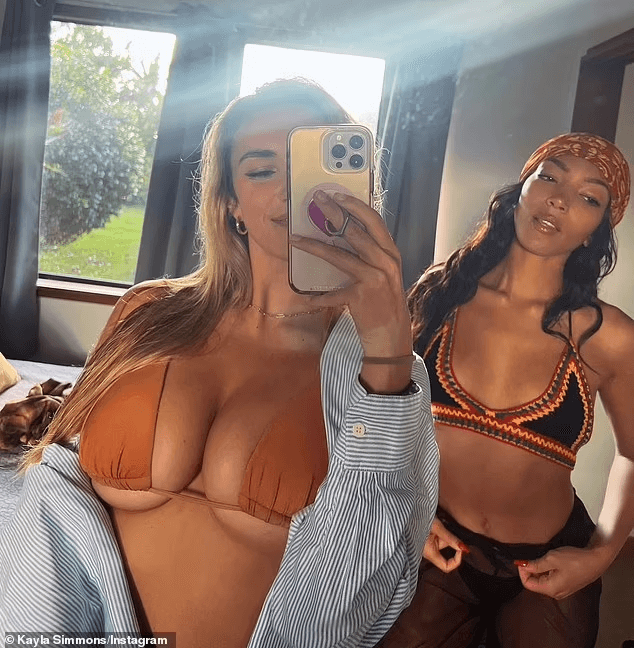 A third picture shows Kayla, draped in a khaki shirt, with her head hanging out of a car window.
She wrote, 'Checking this one off the bucket list'.
Recently, Simmons put an end to the allegations once and for all in a recent YouTube Q&A when the interviewer pressed her on the 'boob subject.'
She was asked, "How much silicone did you get?" by the interviewer. With a chuckle, she responded, "Oh, um so I got zero silicone," while running her fingers through her hair.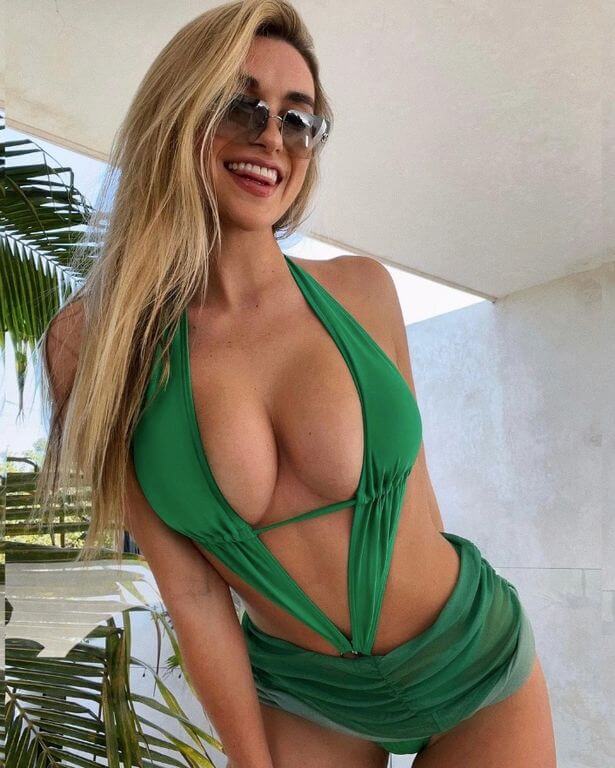 Furthermore, she said, "I'm all natural, I'm sick of answering that one but yeah." When she was younger, Kayla wished she had smaller breasts since they hindered her performance in volleyball.
Simmons has stated that she "hoped" to have smaller breasts when she was younger, adding,  "It is funny because in middle school, I really wished to have small boobs."
"It would have made everything easier for volleyball. But I did not get that wish. You can't jump as high, you can't run as fast and everything is harder."