On Saturday, Emily Ratajkowski posted a series of photos on her Instagram account advertising her clothing line, Inamorata, and flaunting her toned body.
Emily Ratajkowski sizzles in a little black bikini that highlights her model form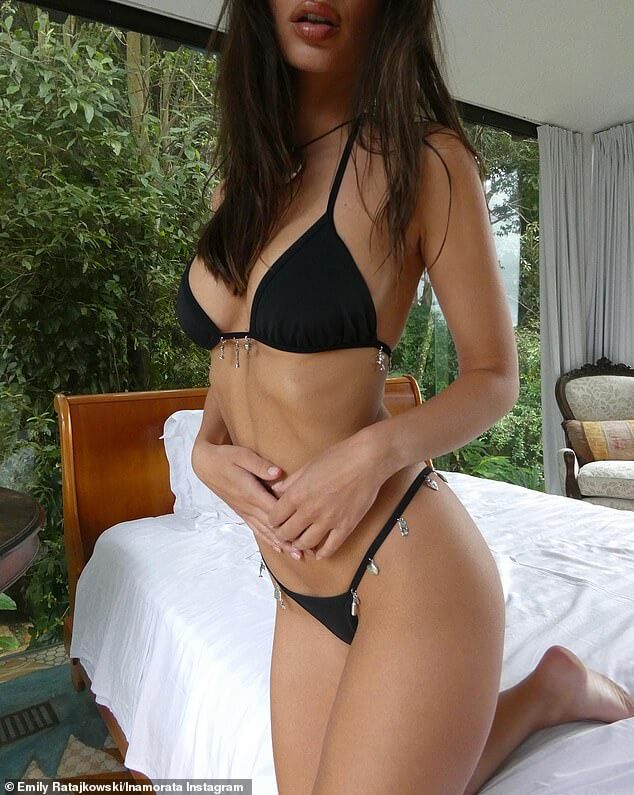 The 31-year-old fashion industry icon wore a hot bikini created by a collaboration between her label and Mirror Palais for the photos.
During the shooting, the influencer wore a black bra top that showed off her toned abs and upper chest.
Ratajkowski wore a bottom that matched the top and showed off her voluptuous hips and thighs as she demonstrated the new products for her label.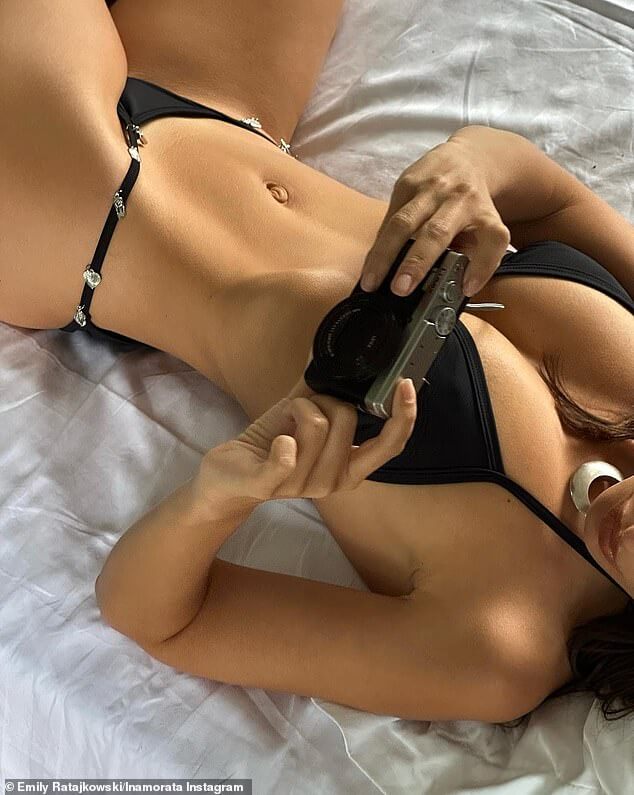 The dark color of the model's outfit was well set off by the silver embellishments.
Her stunning brown hair was unbound and fell loosely over her shoulders and chest.
Ratajkowski created Inamorata in 2017, and the company's first goods were released in November of that year.
The company's first product offerings were limited to items suitable for use on the beach.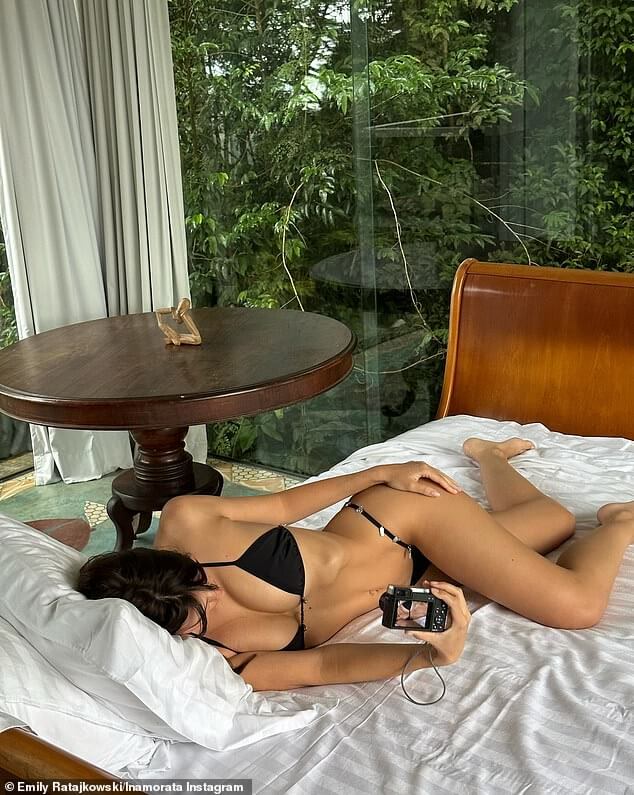 The years since Inamorata's inception have seen the company expand into new areas of the apparel and shoe industries.
The fashion industry icon frequently appears in advertising for her own line.
In an interview with Harper's Bazaar, Ratajkowski discussed her business and shared her excitement at taking the reins of her own endeavor.
'Having my own business and working with a bunch of ladies I adore and consider friends…that has been very enjoyable,' she says.
The model then discussed where she believed she was in her professional life.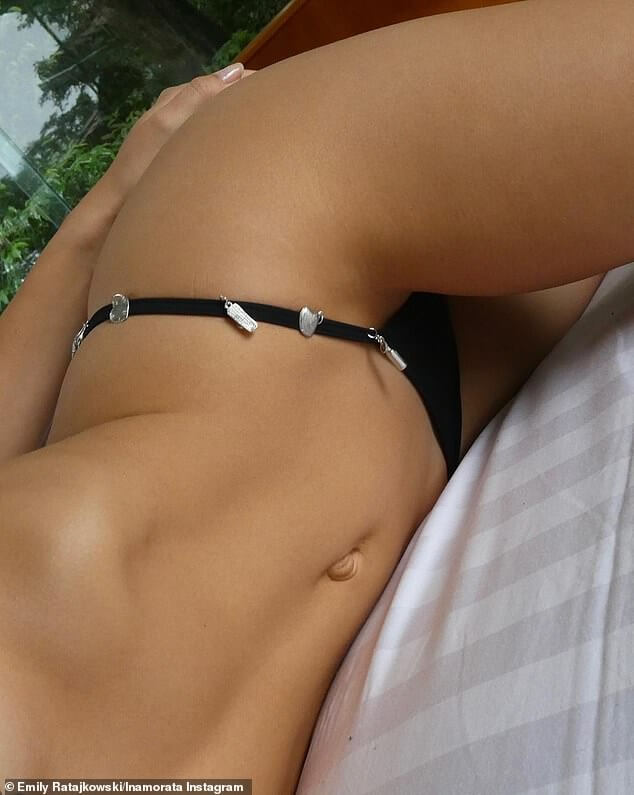 'What I prefer today is that things in my job are more in my hands and under my control. Failures feel more like bumps in the road than catastrophic losses, and I'm less affected by other people saying no,' she says.
Ratajkowski then counseled aspiring entrepreneurs on the importance of perseverance.
'The only way to overcome self-doubt is to keep working. It's okay to feel that way; you just have to get over it,' she remarked.
'I believe the hardest hurdle of my career has been shifting and doing things that people didn't really expect,' the model added.