Emily Ratajkowski's newest fashion photoshoot has fans hot under the collar since she stripped down to her skivvies for a series of racy shots.
Emily Ratajkowski's newest promotional photos for Homme Girls have set the internet ablaze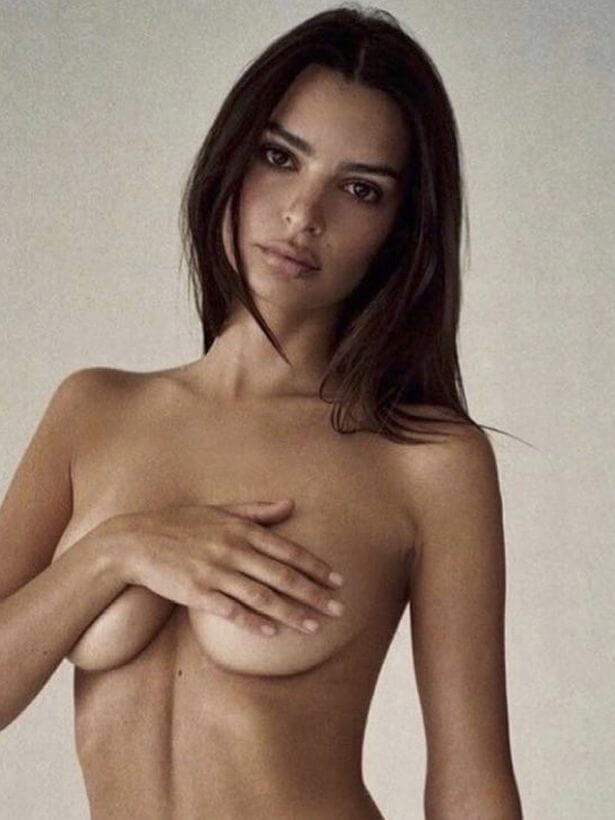 The supermodel went braless for the photo shoot, but she concealed her ample bosoms by holding them in her palms.
The black and white picture was a perfect showcase for the actress's stunning body, especially her tiny waist.
Emily went for dramatic eye makeup to add glamour to the photo.
The stunning brunette was dressed casually in pants and a sleek ponytail.
In another picture, the attractive diva was seen with her derriere exposed in a blue bodysuit and an animal-print skirt.
The model flaunted her sassy side by giving the middle finger while striking a pose in a ripped New York Mets top and graphic blue eyeshadow.
Emily has also recently debuted a swimsuit collection, for which she posed in skimpy bikinis while basking in the urban heat.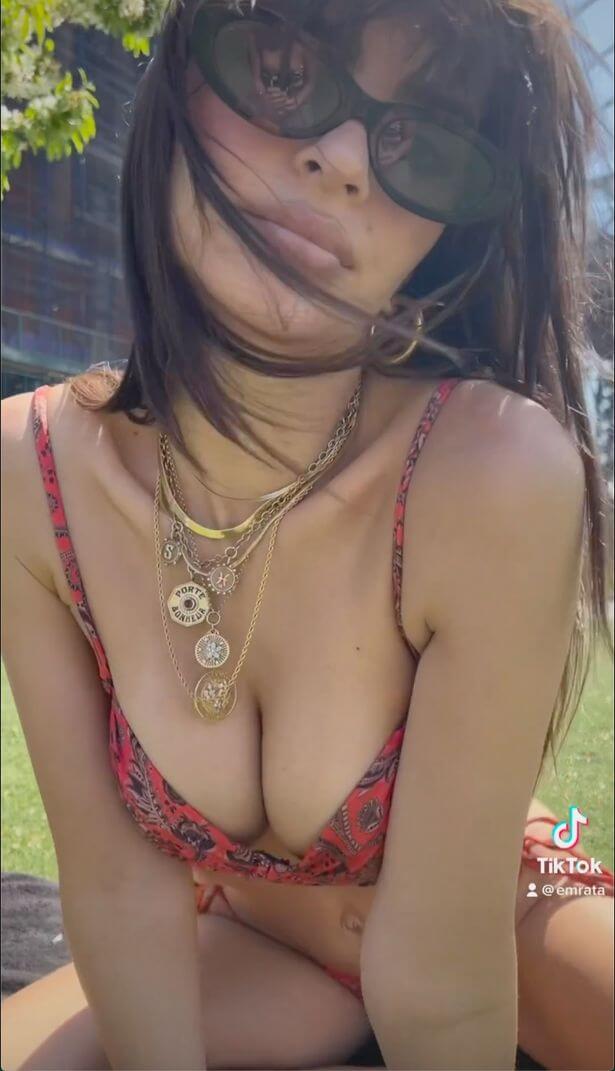 She posted photos of herself on Instagram flaunting her toned body and insane curves in the revealing garments.
A tag for her swimwear label, Inamorata, followed.
This comes after she posted a series of photos on Instagram following the magnificent Met Gala earlier this week.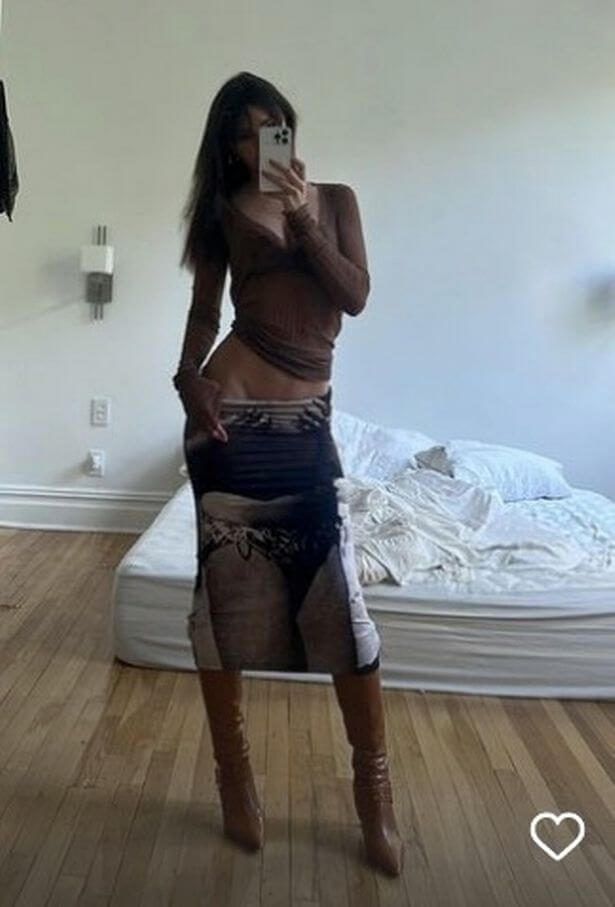 The model was stunning on the red carpet, but she really shone when she changed into a cheeky booty skimming dress for the afterparty.
The sequined dress drifted past her booty, revealing just enough skin in the plunging front, and her fans went wild.
Even though she got a lot of attention in a plunging tulle gown on the red carpet, some people thought this was even better.