Ex-Coronation Street star Helen Flanagan's fans went crazy when she admitted to skipping a night out in Ibiza.
Helen Flanagan decides to skip her glamorous Ibiza party night after "walking into a disgusting fart"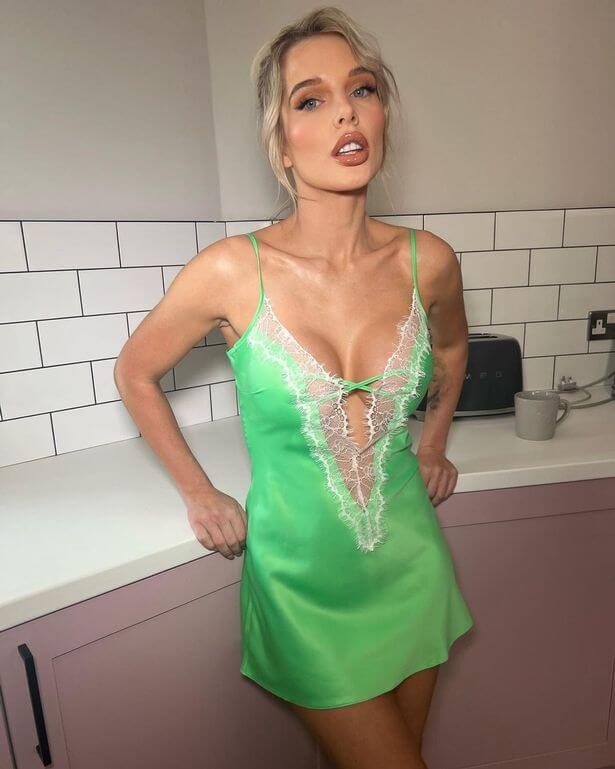 Helen posted a selfie of herself sitting in bed while wearing her pajamas and saying that she had returned home from a night out at a club.
Helen Flanagan, a former star of Coronation Street, said she cut short a lavish night out in Ibiza after encountering a "disgusting fart" at the club.
The blonde bombshell still had on her full face of makeup and her hair curled as she posed for the camera.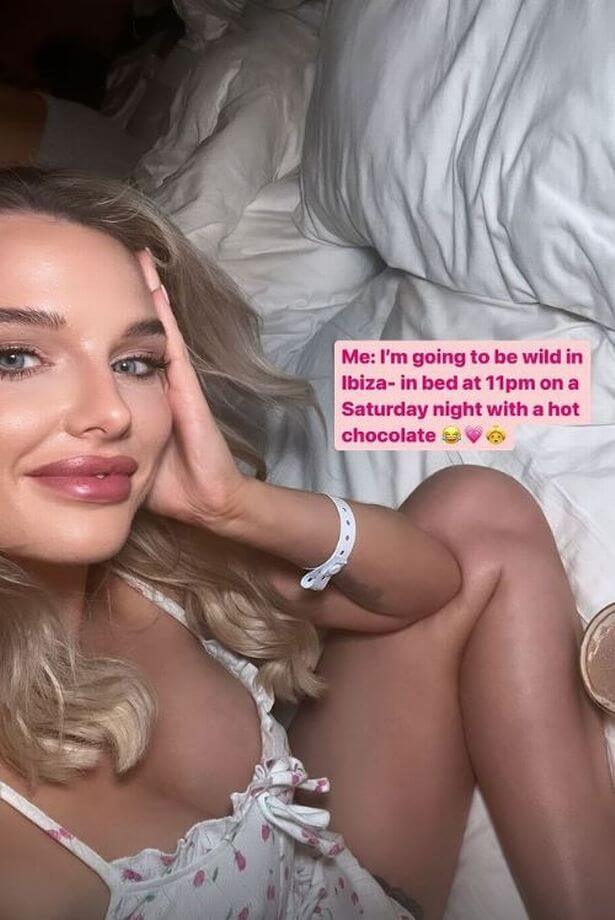 She revealed her plan to "be wild in Ibiza" by admitting, "I'm going to be in bed at 11pm on a Saturday night with a hot chocolate."
Helen then posted a photo of herself in the club's restroom, flaunting her toned stomach in a sparkly crop top and matching skimpy skirt.
Helen said, "Lasted 10 minutes at this club and place I went to I walked into the most disgusting smelling fart and just said to @makeupbyashley let's go home" as she added laughing face emojis."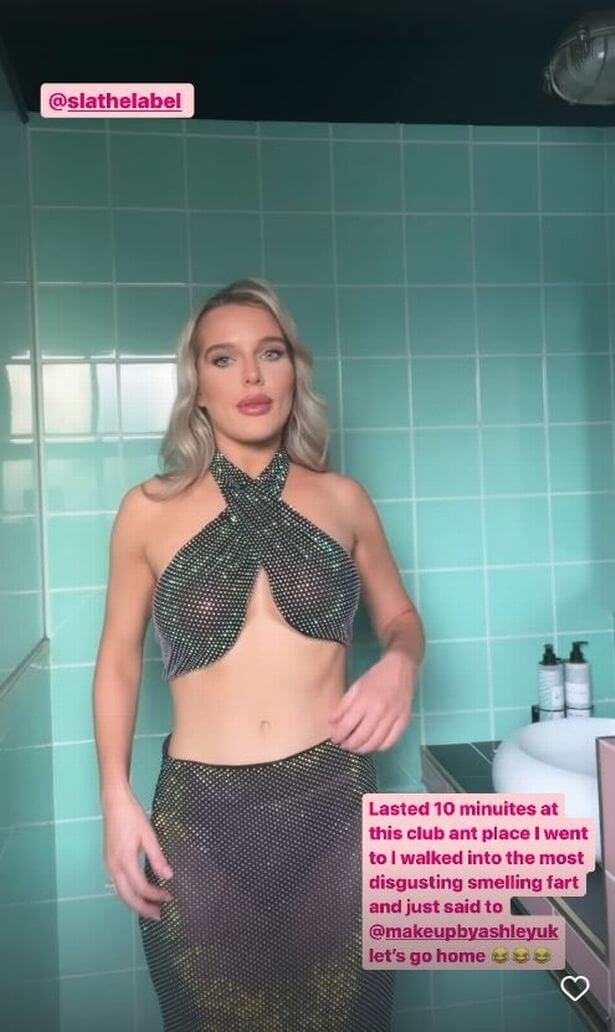 Helen, who revealed that she had a boob job after having three children, is no stranger to flaunting her toned body in revealing clothing.
She has started posting photos of herself in her new skimpy bikinis to her Mona Minx account.
Helen posted some incredibly stunning photos with the caption, "So proud of my @modaminx edit was really empowering for me to do this as a mummy of three. This year I've really tried to work on my confidence and self love."
"I've always loved @modaminx as a brand so it's a really natural collaboration."
"[It] celebrates all women and all body shapes, the one pieces and bikinis are always super flattering to make you feel amazing wether [sic] it's a girls holiday, a romantic break or a family getaway."