The Lakers still want to get out of 13th place and into the playoffs, but the recent changes to their team were made with the future in mind.
Los Angeles Lakers notes: Roster Shakeup, Irving, Westbrook, and the Buyout Market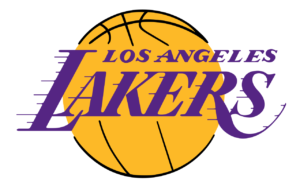 On a Saturday media call, general manager Rob Pelinka said the team prioritized shooting, floor spacing, size, and wing depth.
Four separate transactions began on January 23, with Rui Hachimura, D'Angelo Russell, Malik Beasley, Jarrett Vanderbilt, Mohamed Bamba, and Davon Reed all joining the Lakers. None of the six players are older than 27, and all six are under some form of team control beyond this season.
With a qualifying offer of around $7.7 million, the Lakers can make Hachimura a restricted free agent. Russell will have no restrictions, but he can ask for an extension until June 30.
The Lakers have a $16.5 million team option on Beasley for next season, while Vanderbilt has a partial guarantee and Bamba and Reed have non-guaranteed contracts.
Pelinka said:
"I think a deep dive into this, you can almost look at it as 'pre-agency,'. We very intentionally planned these moves to provide optionality in July. Some of these players have team options or team-controlled years on their contracts, which again gives us the ability to see how these last 26 regular-season games and how potential postseason games go. And then we can go into this offseason with a higher collection of data points, and sort of a real-time analysis of how the pieces fit and make decisions for the future."
Meanwhile, the Athletic's Jovan Buha has more on the Lakers' information:
On the conference call, Pelinka said that trading Russell Westbrook was probably the best decision for both teams. He explained that the Lakers bought Westbrook with the intention of getting back into title contention, and that the divisive guard isn't to blame for the team's poor play.
"I think it's really unfair to put the last year and a half, or whatever period of time that is, on one player," Pelinka said.
"I think the whole roster has to come together and fit. And part of sports sometimes is if things aren't working, you have to fix them."
While Pelinka did not confirm or deny the Lakers' reported pursuit of Kyrie Irving, he did hint that the front office was willing to be aggressive with the team's 2027 and 2029 first-round picks in an effort to improve the roster. They gave up a first-round pick in the 2027 NBA Draft (protected for the top four spots) to send Westbrook to the Jazz.
Pelinka has not yet decided how actively he will pursue buyout candidates to fill the remaining roster spot the Lakers have.
He said: "If we see the right opportunity to fill a need in the buyout market, we will take a look at that,"
"But I don't want to definitively say that we'll sign another player. We feel like these 14 players fill a need that (head coach Darvin Ham) was looking to fill, and he was excited about these 26 games we have to coach these 14 guys."