Denver is currently riding a four-game losing streak and will go to Detroit on Thursday night in the hopes of breaking it.
Even though the Nuggets lost their first game of their five-game road trip to the Raptors on Tuesday, they remain in first position in the Western Conference. They'll have a field day against a Pistons team that has struggled recently and has dropped 12 of their previous 13.
The most recent version of the Injuries Report for both the Detroit Pistons and the Denver Nuggets
FOR THE PISTONS
Despite a recent uptick in player health, Detroit has remained mired in the NBA's cellar all season.
After losing 11 in a row in February and early March, the Pistons finally broke their skid with a 4-point home upset victory over Indiana on March 1.
They were unable to build on that victory, falling short by 20 points as 13.5-point underdogs to Washington on Tuesday.
In that loss, Detroit's shooting percentage was just 38.4%. Jaden Ivey, a promising first-year player who has missed the team's last three games due to his participation in the league's health and safety regulations, will likely return to action on Thursday.
Even though he ranks third in scoring for the club, Ivey will be the squad's best option to put points on the board tonight.
Both Bojan Bogdanovic (Achilles) and Cade Cunningham (season-ending injury) will miss the remainder of the season.
Since there is no longer anything to play for, the Pistons are thinking about shutting down the veteran for the rest of the season.
Also out on Thursday will be Isaiah Livers (hip) and Alec Burks (foot).
Burks is a major factor on the team right now as evidenced by his 12.8 point per game average.
As the 28th best scoring team, Detroit could use all the help it can get (111.2). The Pistons will be playing against Denver's 14th-ranked defense (113.2).
| | | |
| --- | --- | --- |
| PLAYER | INJURY | |
| Isaiah Livers | Hip | Expected to be out until at least Mar 19 |
| Alec Burks | Foot | Expected to be out until at least Mar 19 |
| Bojan Bogdanovic | Achilles | Expected to be out until at least Mar 19 |
| Jaden Ivey | Covid-19 | |
| Marvin Bagley III | Ankle | Expected to be out until at least Mar 19 |
| Isaiah Stewart | Shoulder | Expected to be out until at least Apr 2 |
| Hamidou Diallo | Ankle | Expected to be out until at least Oct 1 |
| Cade Cunningham | Lower Leg | |
FOR THE NUGGETS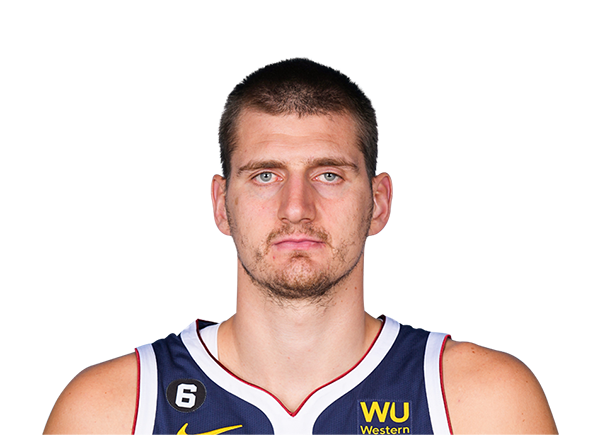 Before their current losing streak, Denver had won eight straight games from February 11th through March 6th.
Over that span, the Nuggets went undefeated, expanding their lead as the best team in the league with victories over the Grizzlies, Cavs, Heat, Clippers, and Mavericks.
However, since then they have gone winless, with Tuesday's loss marking their fourth straight defeat.
Denver's losing streak began with a blowout defeat to Chicago and continued with a loss as a 12.5-point favorite at San Antonio.
Losing to Brooklyn as a 9-point favorite and then losing to the Raptors as a 1.5-point favorite maintained the losing run.
Despite their recent losing streak, the Nuggets entered Wednesday night's game four games up on the runner-up Memphis Grizzlies in the Western Conference.
To lead the squad, Nikola Jokic averages 24.7 points, 11.9 rebounds, and 10.0 assists per contest. Denver's offense (116.8) is seventh in the NBA, and Detroit's defense is 29th (118.6).
They allowed the Raptors to score 49 points in the first quarter on Tuesday, which was a new franchise high.
The Nuggets have given up 120 or more points in each of the previous three games, and 100 or more in five straight. Jamal Murray, a guard, scored 14 points on just 5 of 18 shooting.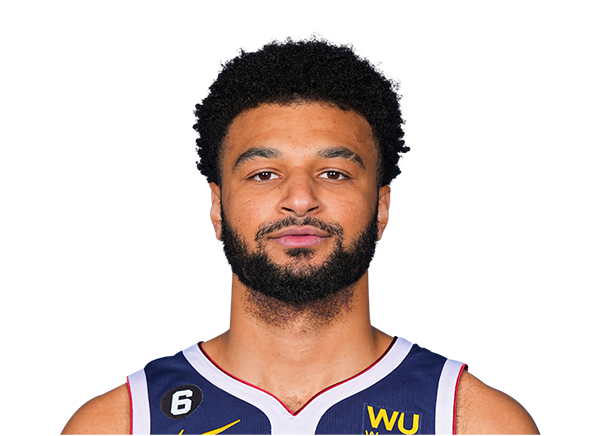 In the third quarter, Denver embarked on a 28-10 run to bring the score to 98-92, but it was unable to maintain that momentum in the final frame. The team's second-leading scorer, Murray, is nursing a knee issue but is likely to play on Thursday.
| | | |
| --- | --- | --- |
| PLAYER | INJURY | |
| Jamal Murray | Knee | |
| Collin Gillespie | Lower Leg | Expected to be out until at least Mar 18 |
| Zeke Nnaji | Shoulder | Expected to be out until at least Mar 22 |