It appears that Travis Kelce's ex-girlfriend Kayla Nicole watched the 2023 Super Bowl this past weekend, despite the fact that the two of them broke up a year ago. Despite this, it appears that she is continuing to show support for the Kelce family.
On Super Bowl Sunday, Travis Kelce's followers noticed that his ex-girlfriend Kayla Nicole had "Liked" one of his tweets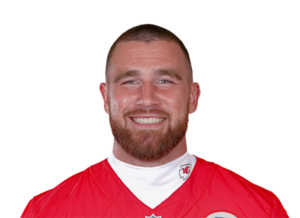 Fans saw that she "liked" a tweet in the days building up to the big game, and fans are happy to see an ex who is supporting.
In order to demonstrate her approval of Travis' mother Donna's tweet, Kayla liked the post.
On the day of the Super Bowl, Donna showed her support for both of her boys by wearing a dual jersey so that both of them could be seen by their fans.
If you were unaware, Jason, Travis' brother, plays for the Philadelphia Eagles.
The Chiefs led by Travis came out on top in the end, defeating the Eagles.
If you didn't notice it, Travis just recently gave a response to a significant rumor that cast him in a poor light regarding his behavior during his relationship with Kayla.
The year 2017 marked the beginning of Travis and Kayla's relationship. Even though there were rumors that they had broken up in 2020 due to the adultery charges, they were still together in 2021.
Take a look at the tweet that Kayla "liked" that is included below:
#gamedayfit pic.twitter.com/l96sLcLwiz

— Donna Kelce (@dkelce1) February 12, 2023