The Instagram account of the 24-year-old daughter of the late actor Paul Walker featured a photo of her playing in water…
Meadow Walker' snaps during her recent trip to Costa Rica are currently making the rounds on Instagram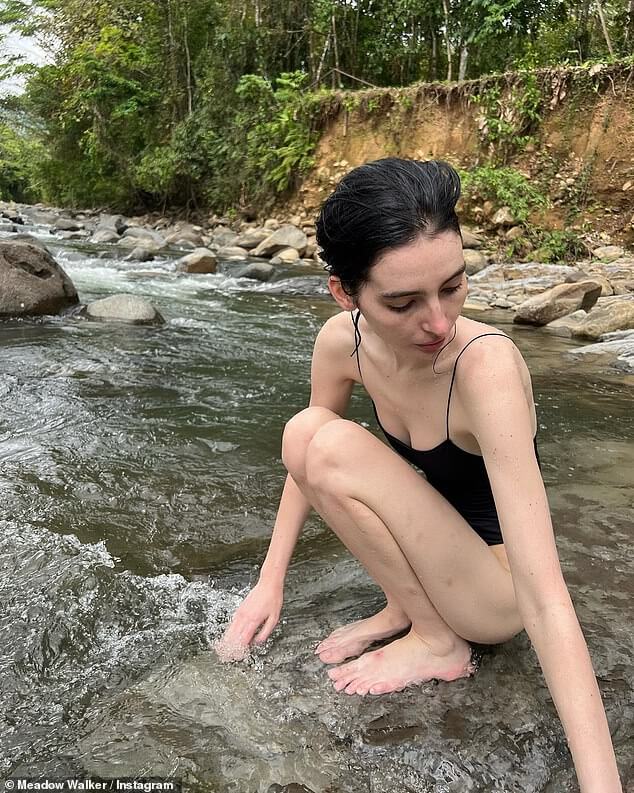 Squatting in the middle of the shallow body of water, the model posed in a black swimsuit. She didn't wear any makeup and slicked back her wet brunette hair to show off her fresh face.
She also uploaded a photo of herself strolling past palm trees while hidden behind the truck's bed.
Recently, Meadow Walker promoted environmental conservation organization Innoceana and her father's Paul Walker Foundation by posting a video of herself scuba diving with her friend and marine scientist Maggie Seida.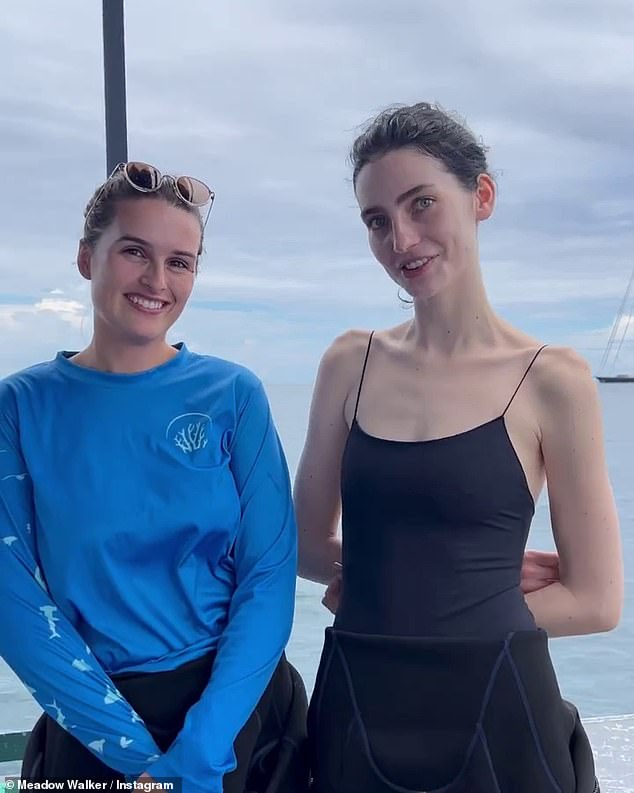 The young celebrity also posted a video of herself underwater, complete with scuba gear, and a description of the marine life she encountered, writing, 'So we saw one boy shark, two girl turtles, three boy parrot fish, one girl parrot fish, and then an eel that has been injured.'
She captioned it: 'Dive day 1 in Costa Rica [Costa Rica flag emoji] with @innoceana [blue heart emoji] Biodiversity inventory of sharks, turtles and fish on the reef [shark, turtle, fish emojis] @paulwalkerfdn x @innoceana #DoGood'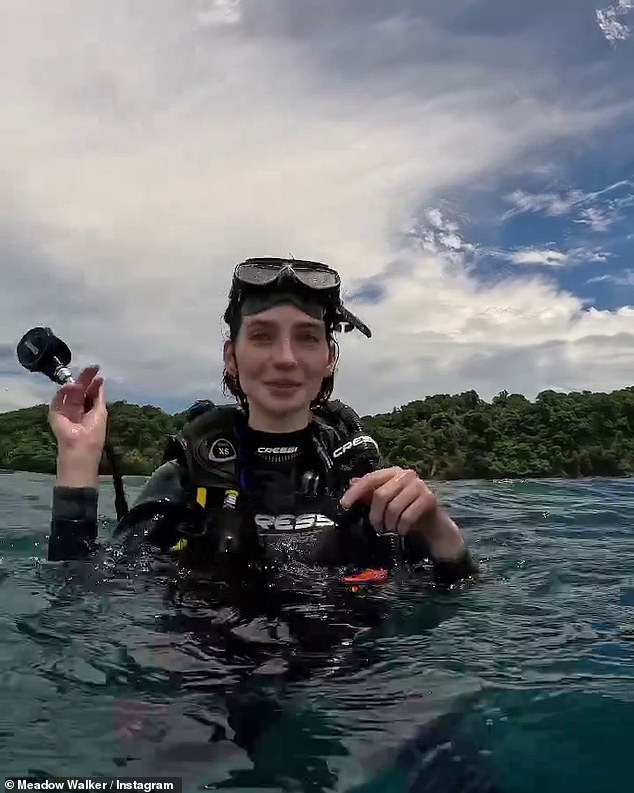 It was recently announced that Walker would star in Fast X, the latest installment of the Fast & Furious franchise, just like her late father, Paul Walker.
At the Fast X premiere earlier this month, Michelle Rodriguez, a veteran of the franchise like herself, spoke with Extra about Meadow's cameo.
'It's really hard to move on without a blessing of some sort from that family because it's everything,' she said.
The actress continued by saying that everyone involved with Fast X wanted Paul's daughter to stay in touch with the film throughout its production.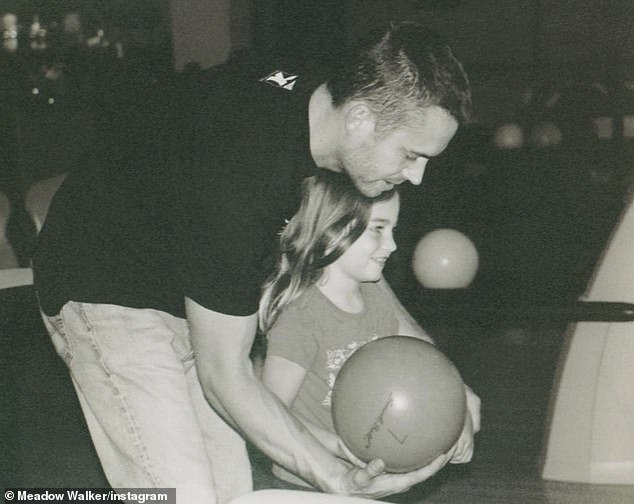 'Without kind of like that love from Meadow and…the family, we would be lost a little bit,' she said.
'It's just saying goodbye to Paul…I think that there was a lot of love and class in that film. There was heart put into it and good intention…it was a good send-off,' she said.
While at the premiere, Vin Diesel was approached by Extra and quizzed about Meadow's upcoming role in Fast X.
Actor was taken aback by the question and exclaimed: 'Hey, what is this? You're not allowed to tell all the secrets!'
Scheduled for release on May 19, Fast X is fast approaching.
READ MORE :