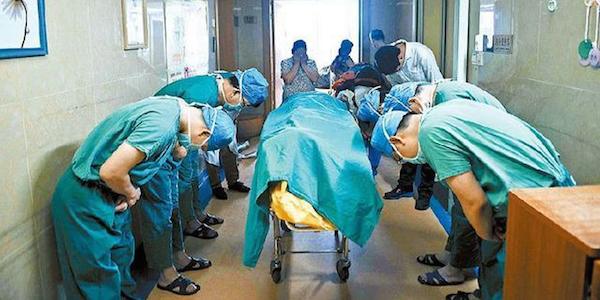 An 11-year-old Chinese boy dying from a brain tumor decided to donate his organs literally moments before his death.
CCTV News reports that Liang Yaoyi, from Shenzhen, told his family that he wanted "to be alive in another way" by preventing others from enduring pain anywhere near the level inflicted by his illness.
The boy's request was filled immediately after he passed away in a hospital intensive care unit on June 6, the doctors bowing as they wheeled him out of the room.
It took eight hours for Yaoyi's kidneys and liver to save several lives.
His dream was to become a doctor, so he also asked for his body to be donated to a medical school, allowing him to serve in the field and be among future lifesavers.